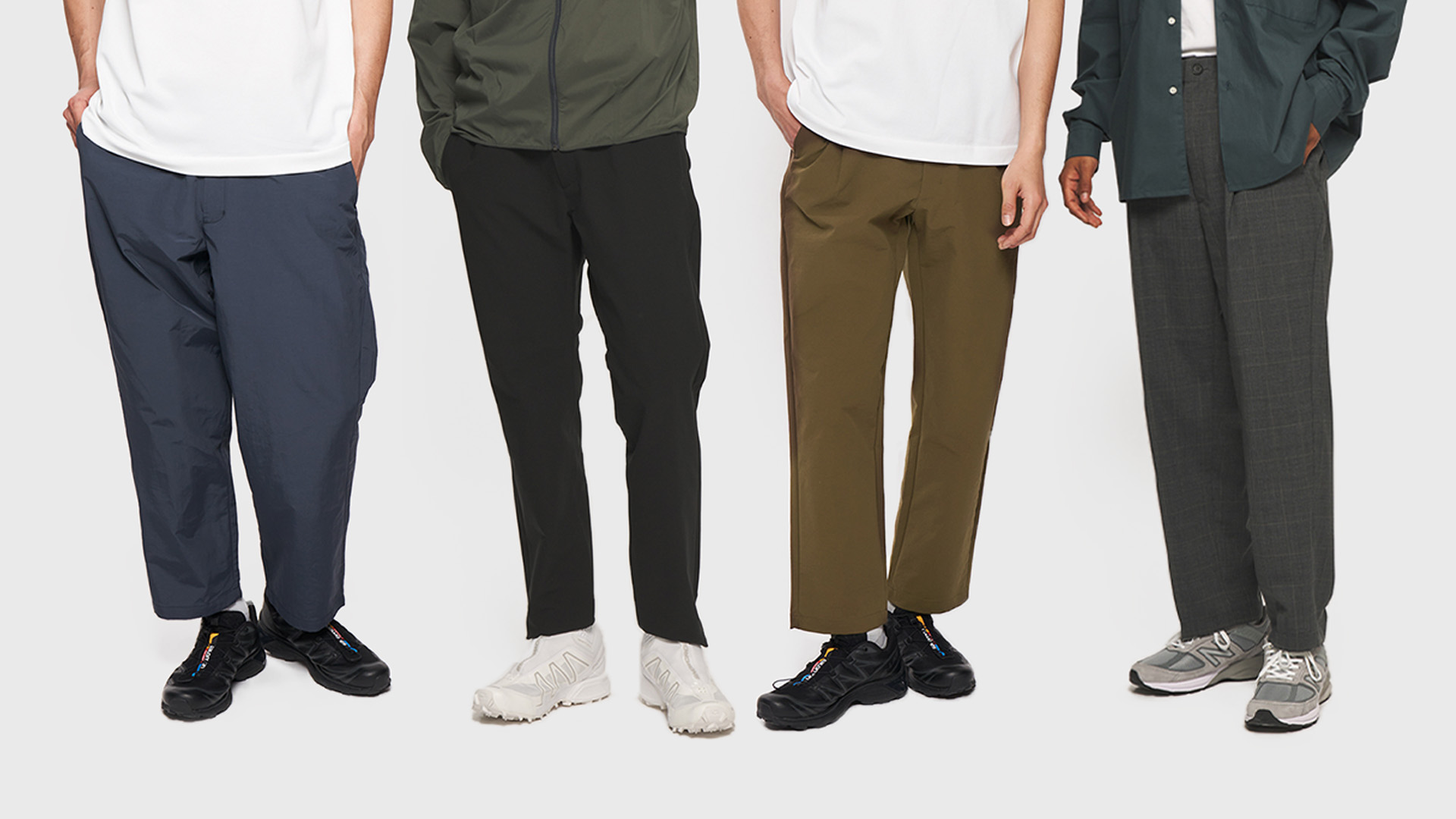 Goldwin's Pants Guide for Spring Summer
Goldwin pants are all about freedom, functionality, and a handsome silhouette.
As an apparel brand with decades of experience in the ski and outdoor sector, we know how important it is to strike the right balance between style, fit and comfort.
We use the latest 3D-patterning techniques to ensure our pants are cut for maximum freedom of movement and pay careful attention to selecting the right materials with the right functionality.
This is why they are appreciated by wearers of all ages and genders and are growing in popularity year by year.

Goldwin pants can be worn for outdoor activities, such as walking and camping, as well as for urban lifestyle or as business use. Their outstanding versatility has led their wearers to return time and time again.
It's also remarkable how many people own them in different models and colors.

We would like to reintroduce the range and features of Goldwin pants.
Dedication to detail
The 'comfort' of Goldwin pants lies not only in their ease of movement but also in their ease of use.
4 different silhouettes to choose from: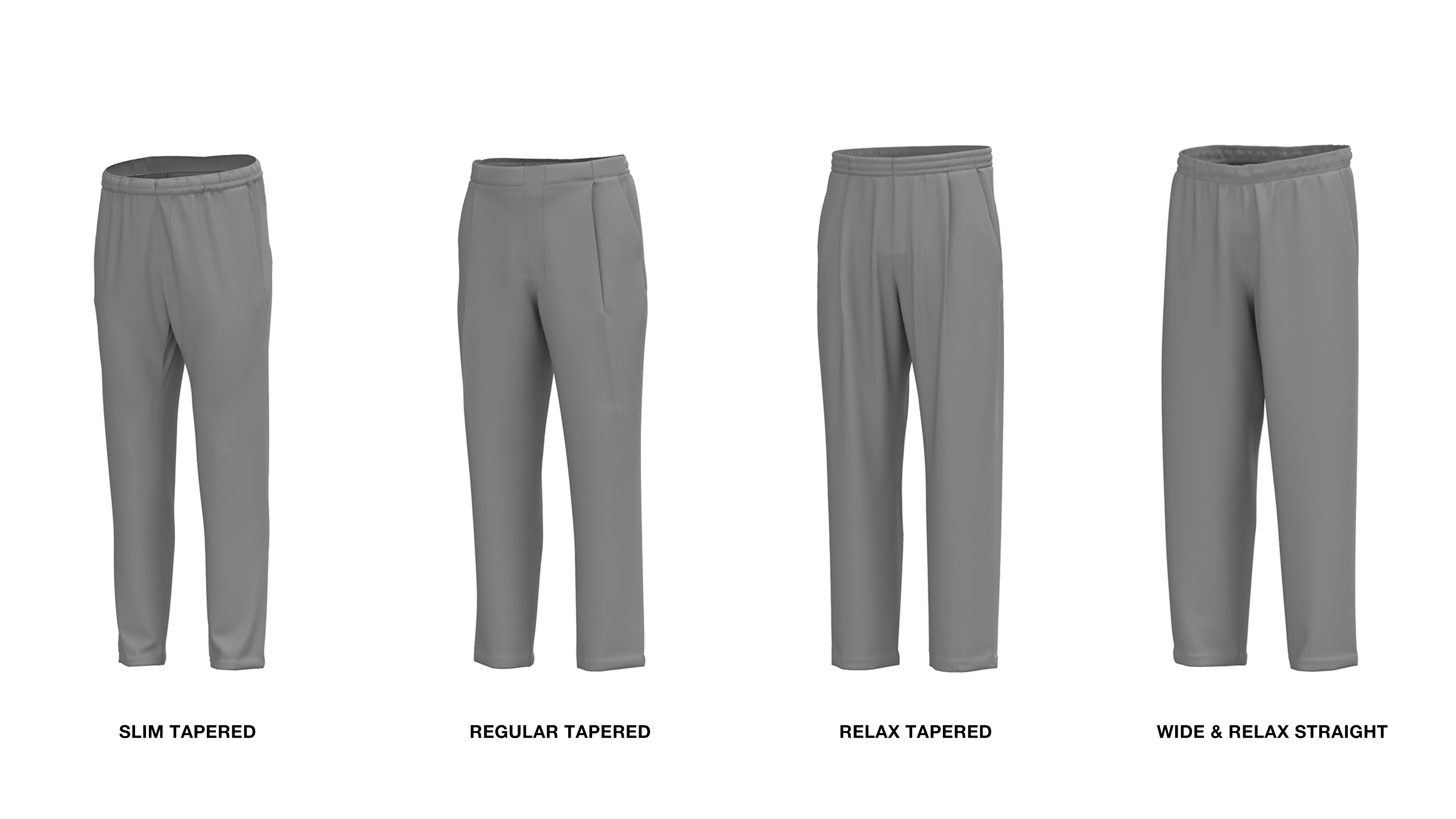 Goldwin's Lifestyle pants are divided into 4 main categories: SLIM TAPERED, REGULAR TAPERED, RELAX TAPERED and WIDE & RELAX STRAIGHT.
The TAPERED categories have slightly roomier silhouette at the crotch and hips, tapering towards the hem.
The WIDE & RELAX STRAIGHT silhouette falls straight down from the waist to the hem.

SLIM TAPERED is the narrowest in Goldwin's pants and has a sleek silhouette.
REGULAR TAPERED is the basic Goldwin fit. RELAX TAPERED is a silhouette with gentle curves from hip to hem.
WIDE & RELAX STRAIGHT is a silhouette newly added this season.
It's finished with a more generous, relaxed width.

The Goldwin REGULAR TAPERED silhouette is at the heart of the full range of tapered lifestyle pants.
This unique silhouette was created by taking Goldwin's functional design elements from sports and outdoor sports, such as the pattern of climbing pants, and adapting them to the lifestyle scene, making them suitable for a variety of styles regardless of age or shape.

A further feature of these pants is that the pattern is fine-tuned depending on the stretchiness and thickness of the material used, even for the same silhouette.
For example, if material with less stretch is used, a gusset is added in the crotch to maximize freedom of movement.
We adapt the pattern according to the material and adjust the details to enhance overall comfort.
5 Recommended Pants
Find out more about our signature pants that are loved by our customers, as well as new styles.
Explore their features and find your favorite to suit your lifestyle.


・Slim Tapered Stretch Pants GL73174
Full length pants with a sleek and slim tapered silhouette in clean city-style look, while offering an ease of movement with excellent 4-way stretch material mad with 100% polyester processed for water-repellency.
They maintain their shape, are less likely to wrinkle and stretch and remain resistant to wear and tear.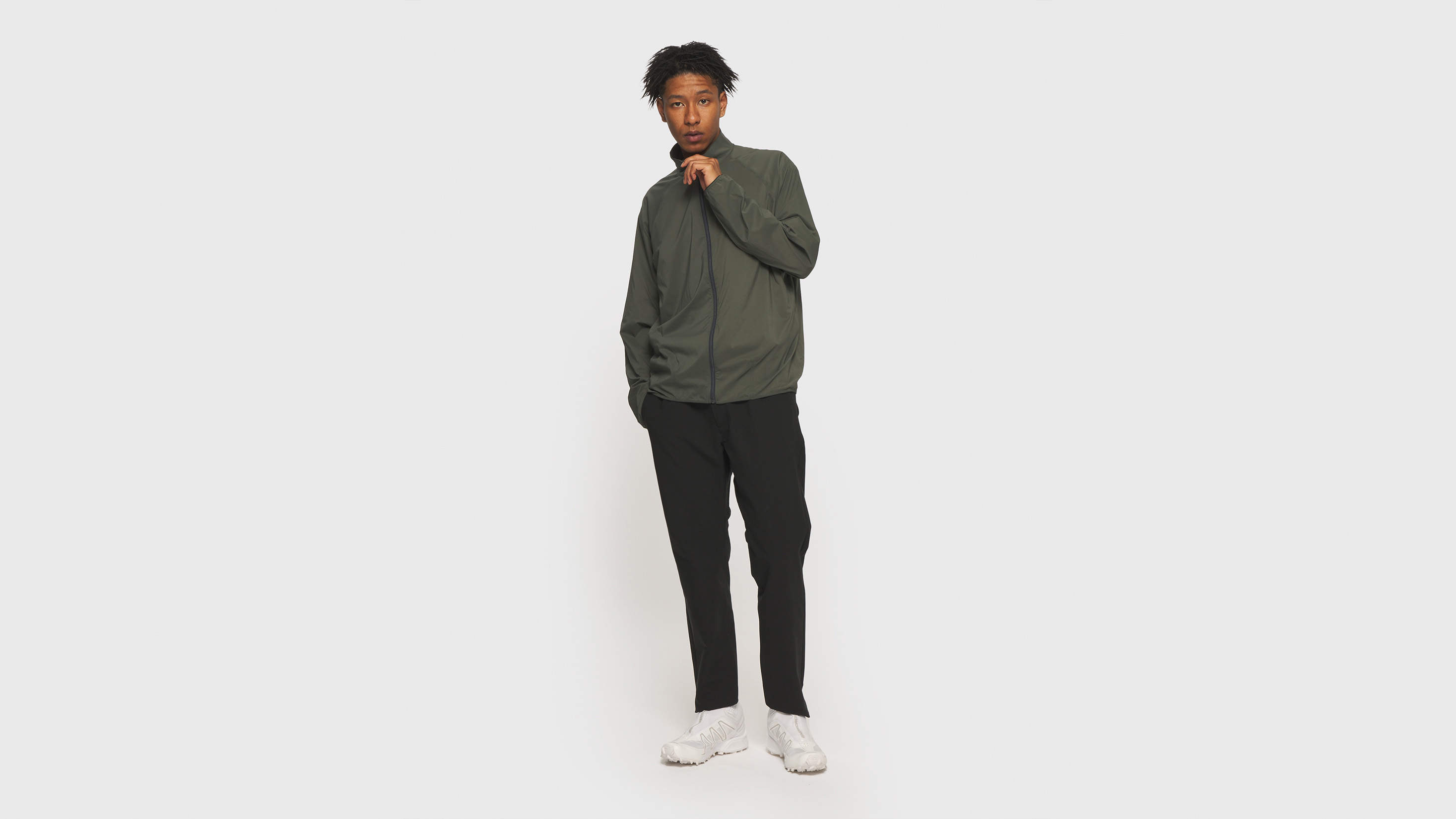 $250.00


・One Tuck Tapered Stretch Pants GL73172
Goldwin's staple pants are comfortable and practical in a variety of situations from dressed-up to casual.
Full length with tucked waist for a relaxed fit and tapered shape for more comfort. Made with excellent 4-way stretch material processed for water-repellency.
They maintain their shape, are less likely to wrinkle and stretch and remain resistant to wear and tear.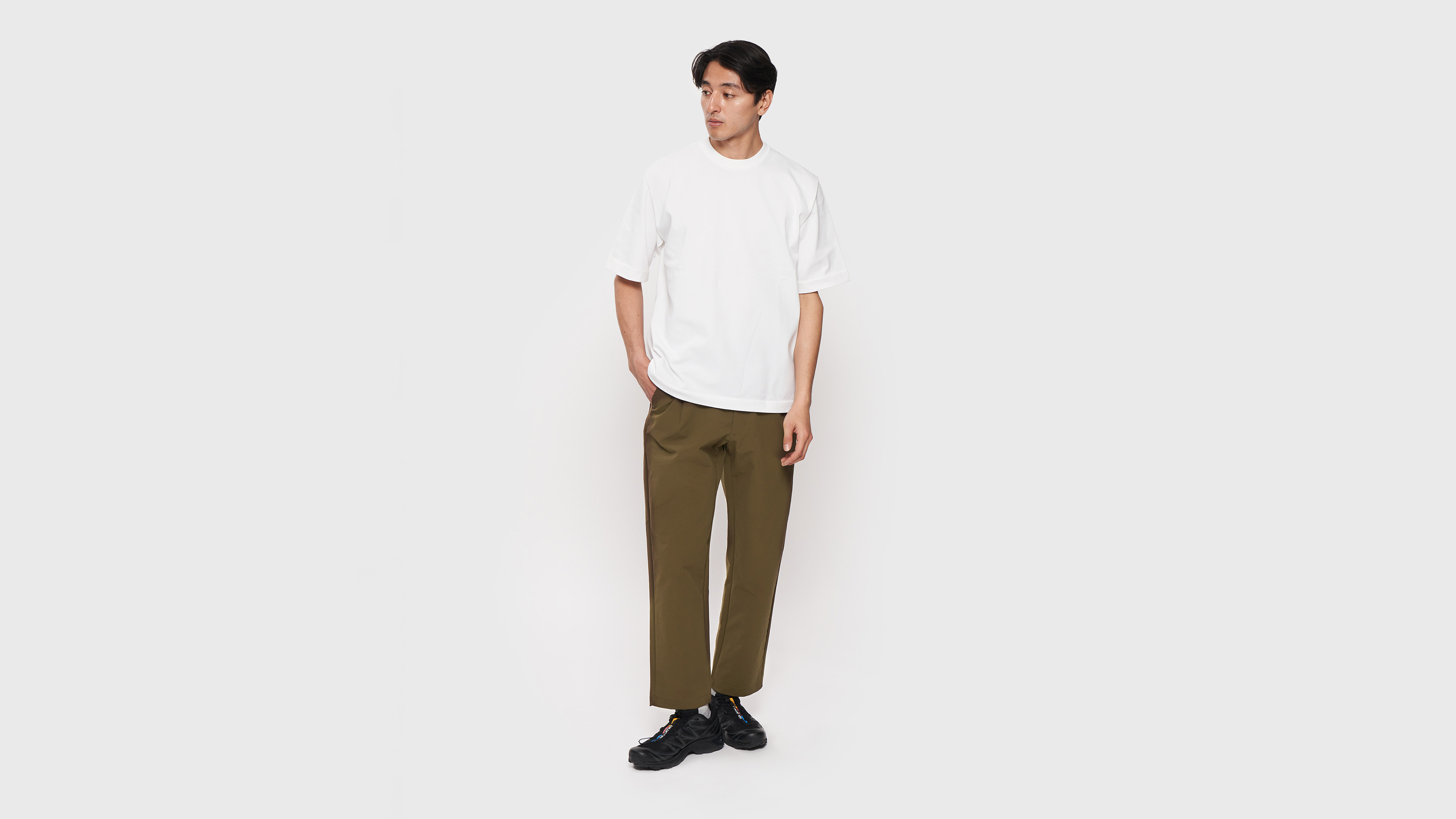 $260.00


・Organic Cotton Denim Pants GL73175
These full-length, tucked waist, tapered denim pants are made of 100% organic cotton.
The 11-ounce denim is easy to wear all year round and has a comfortable, supple texture. What's more, these pants only get better as they age.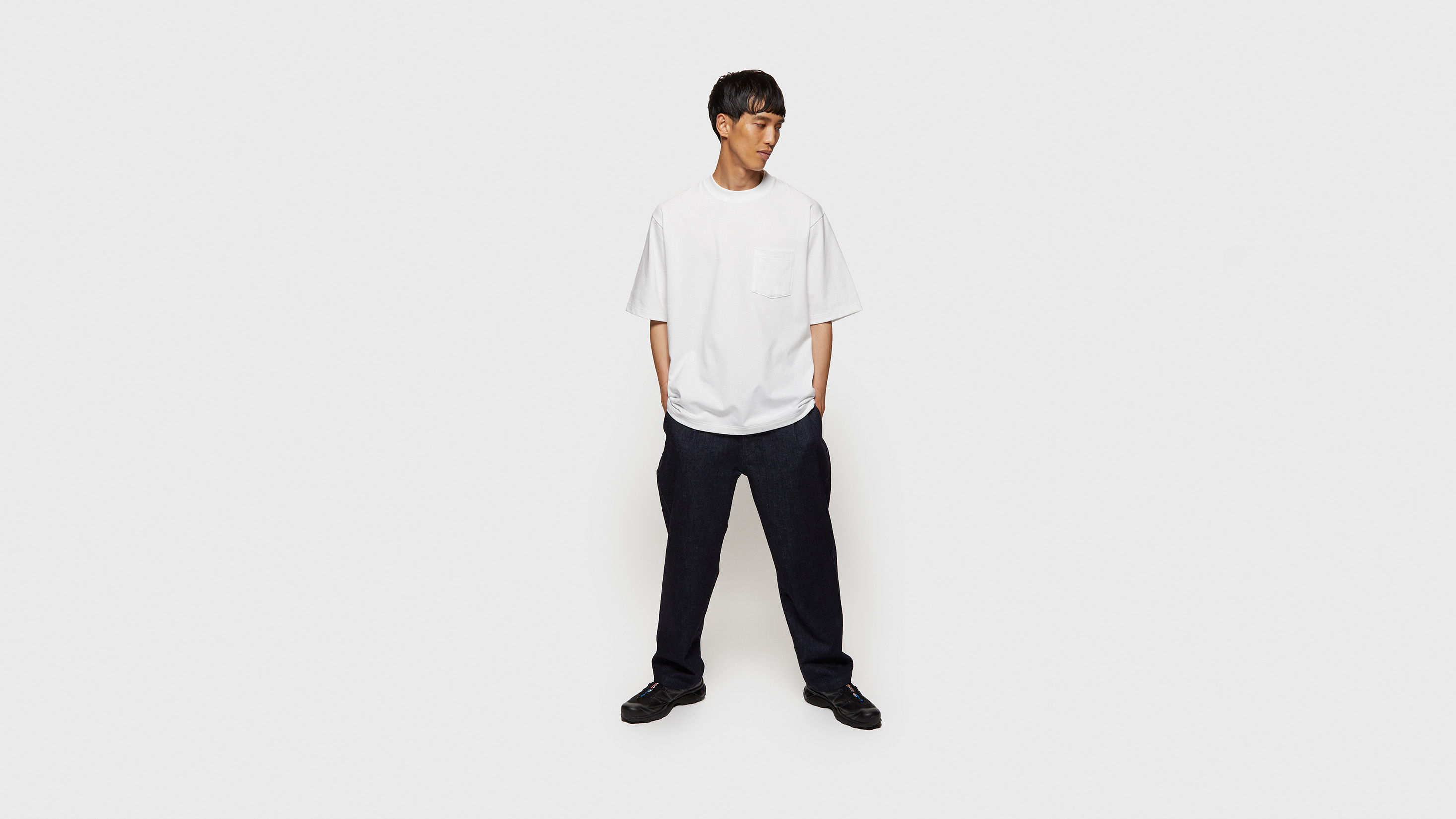 $300.00


・One Tuck Wool Check Pants GL73178
Ankle-length, relaxed pants with a tapered silhouette. Made of a high-quality, functional fabric that suits a wide range of styles from business to dressed-up.
This material combines the elegance of wool, the durability of Cordura, and the quick-drying qualities of polyester. With its moderately glossy twill, it presents a handsome silhouette.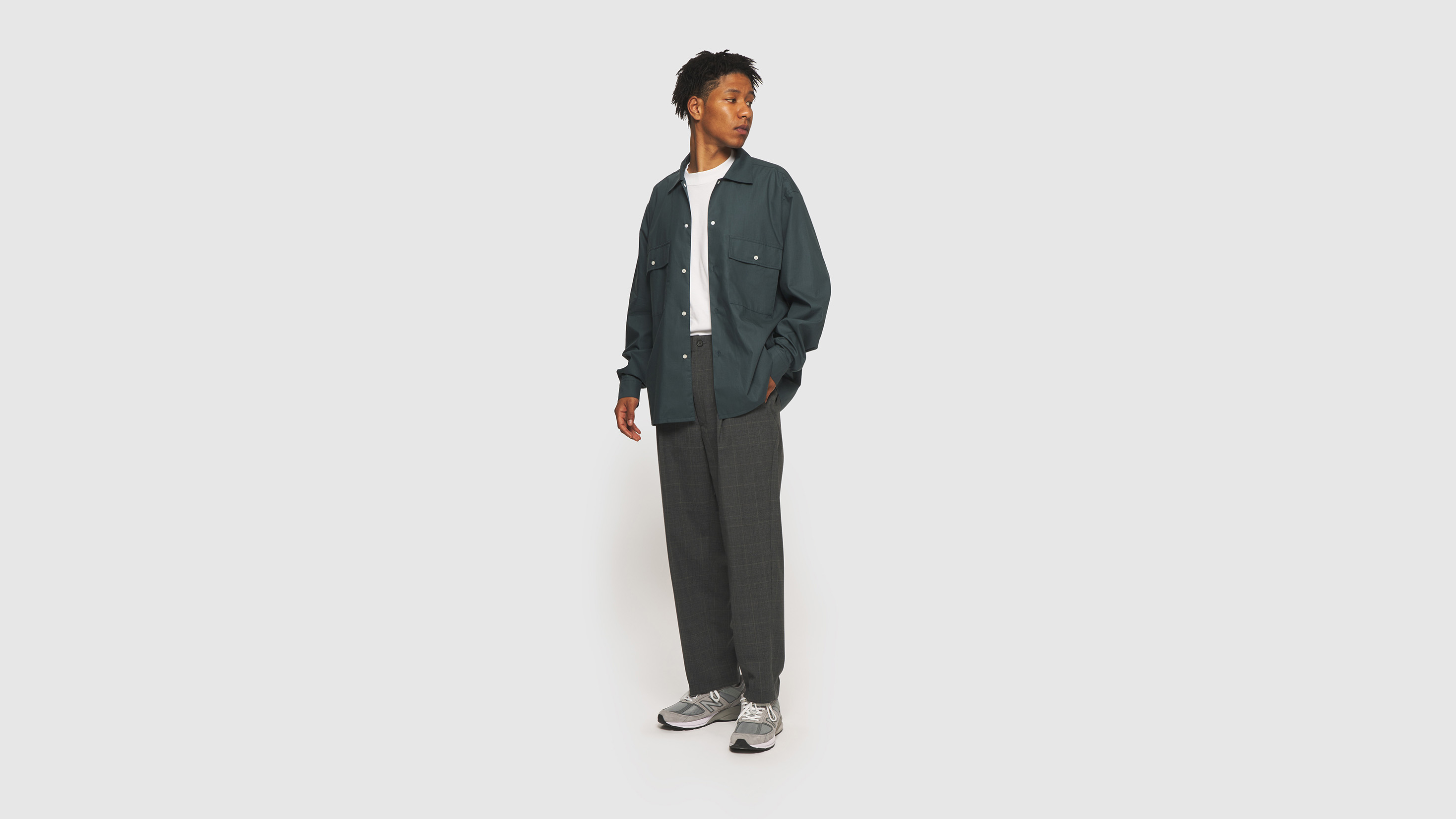 $340.00


・Relax Straight Easy Pants GL73179
These pants have a wide-straight silhouette and relaxed style that gently curves from the hips to the hem without any tucking.
Made of 100% recycled nylon that has a unique crisp texture. Can be worn like sweatpants for a sophisticated urban style at home, but they also pair well with a shirt.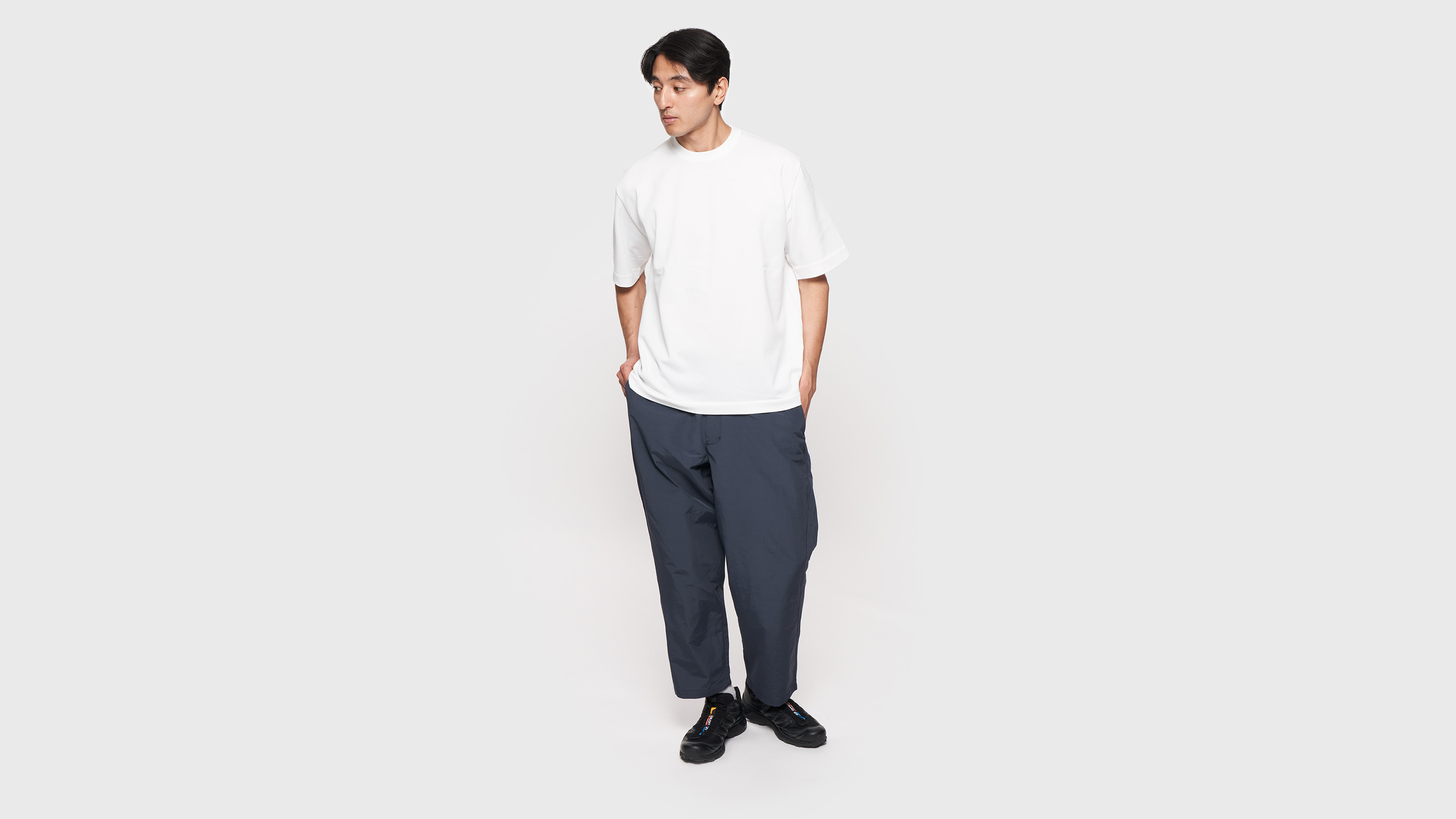 $260.00