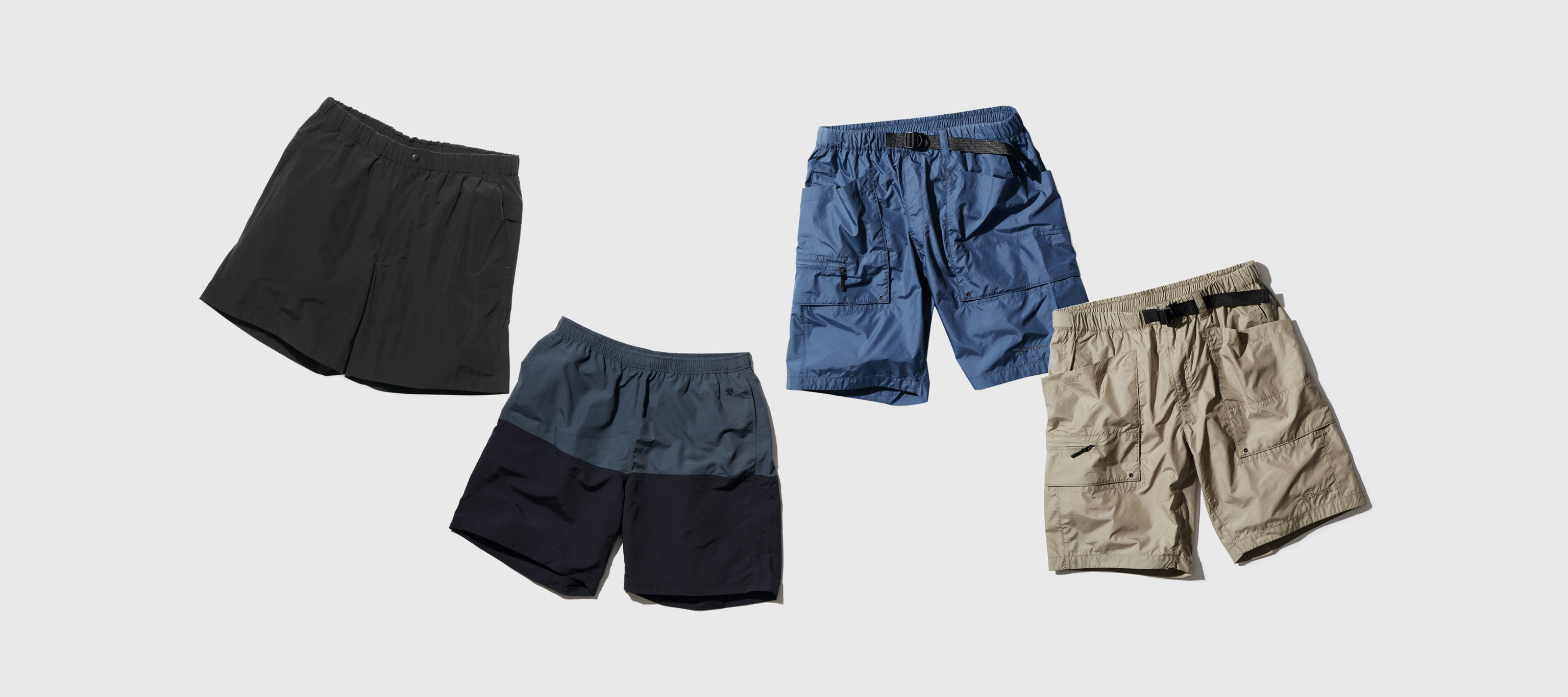 Introducing an exciting addition to our sale: shorts!
Dive into summer fashion with our latest collection of stylish shorts, now available at 30% off.
Don't miss out on this opportunity to upgrade your wardrobe and beat the heat in style.
Hurry, limited stock available.
Shop now and make a fashion statement with our trendy shorts!
Finding the perfect "length" is a key.
Choose a size that strikes the right balance between length and silhouette and coordinate your outfit for a polished look.
Overly long shorts that can appear outdated, or excessively short ones can look a bit childish.
Opt for a moderate fit or try an oversized look for a trendy twist.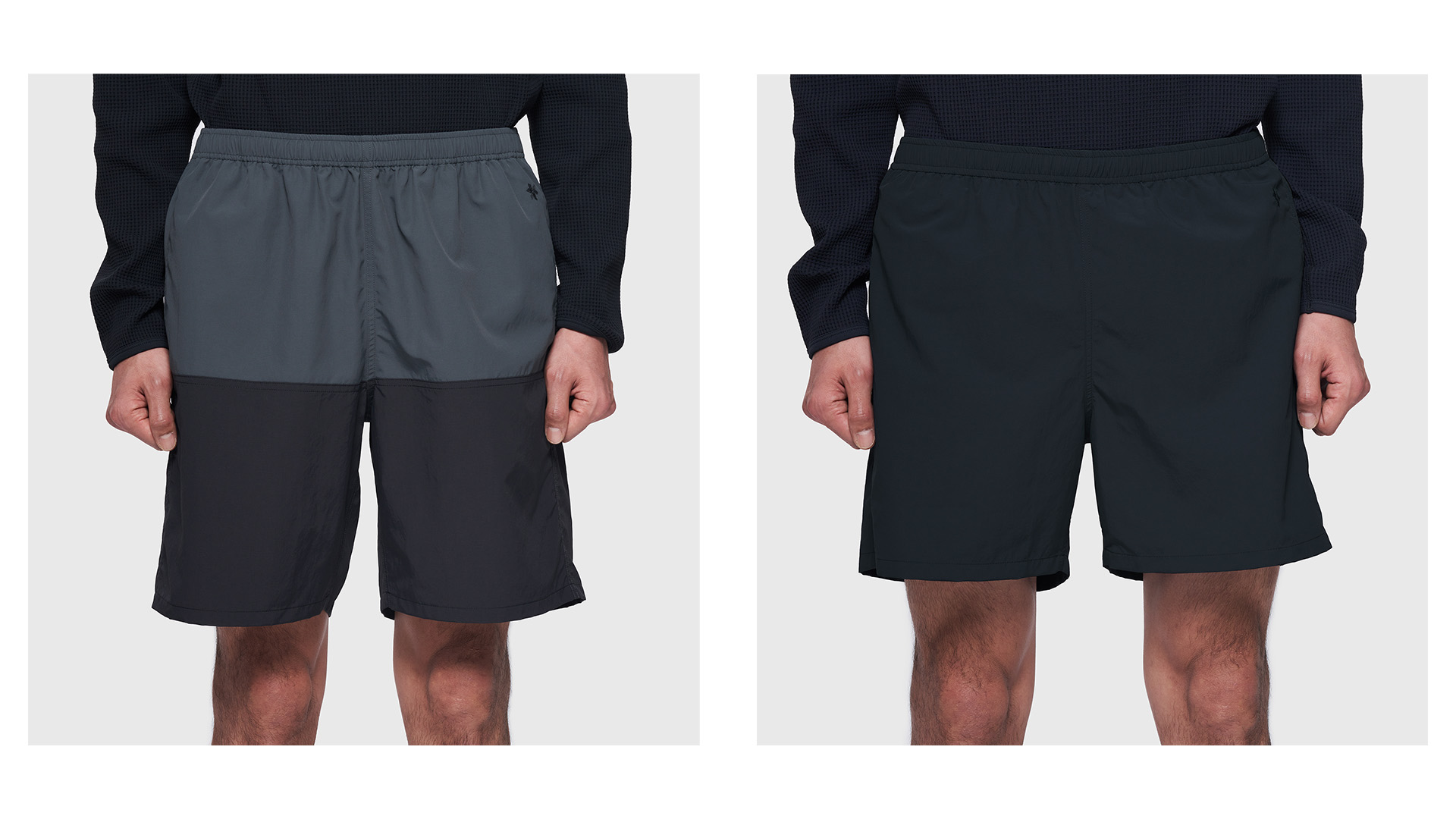 Goldwin offers two types of shorts, with lengths of 5 inches and 7 inches. Both are designed to be above the knees, with a shorter inseam for easy movement.

5-inch length… Inseam: about 13cm
7-inch length… Inseam: about 18cm

Choose the length that suits your body shape and style, and enjoy your summer shorts!
Get Goldwin's recommendations on our selection of shorts
GL73180|Easy Wide Shorts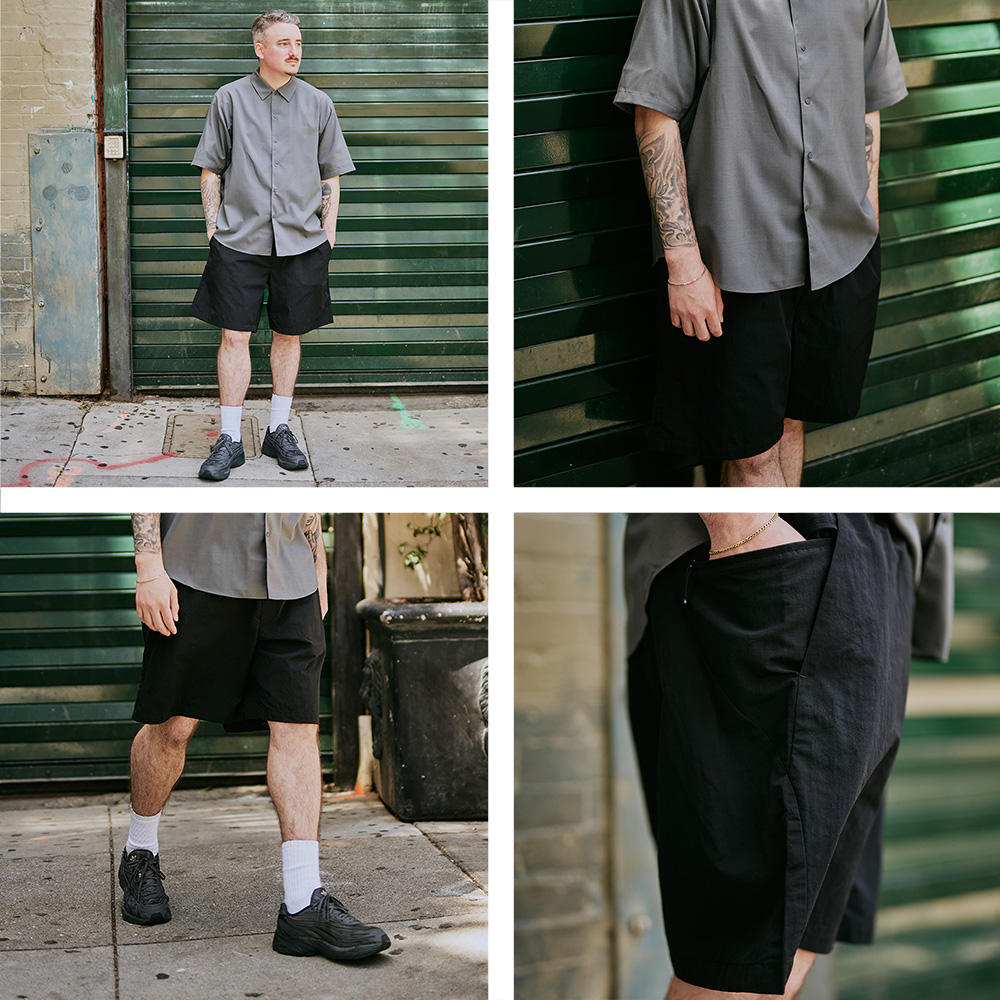 Modell: Größe: 1,70m | Größe: 3
€180.00 → €126.00
These shorts feature a distinct crisp texture that adds to its charm. With a water-resistant coating, they are perfect for light rain.
Designed with a relaxed wide silhouette and above-the-knee length, they offer a comfortable and laid-back fit.
The waistband combines elastic and drawstrings for easy adjustability.
Effortlessly style them for everyday wear or active occasions, striking the perfect balance between fashion and functionality.
GM73173|Rip-stop Cargo Shorts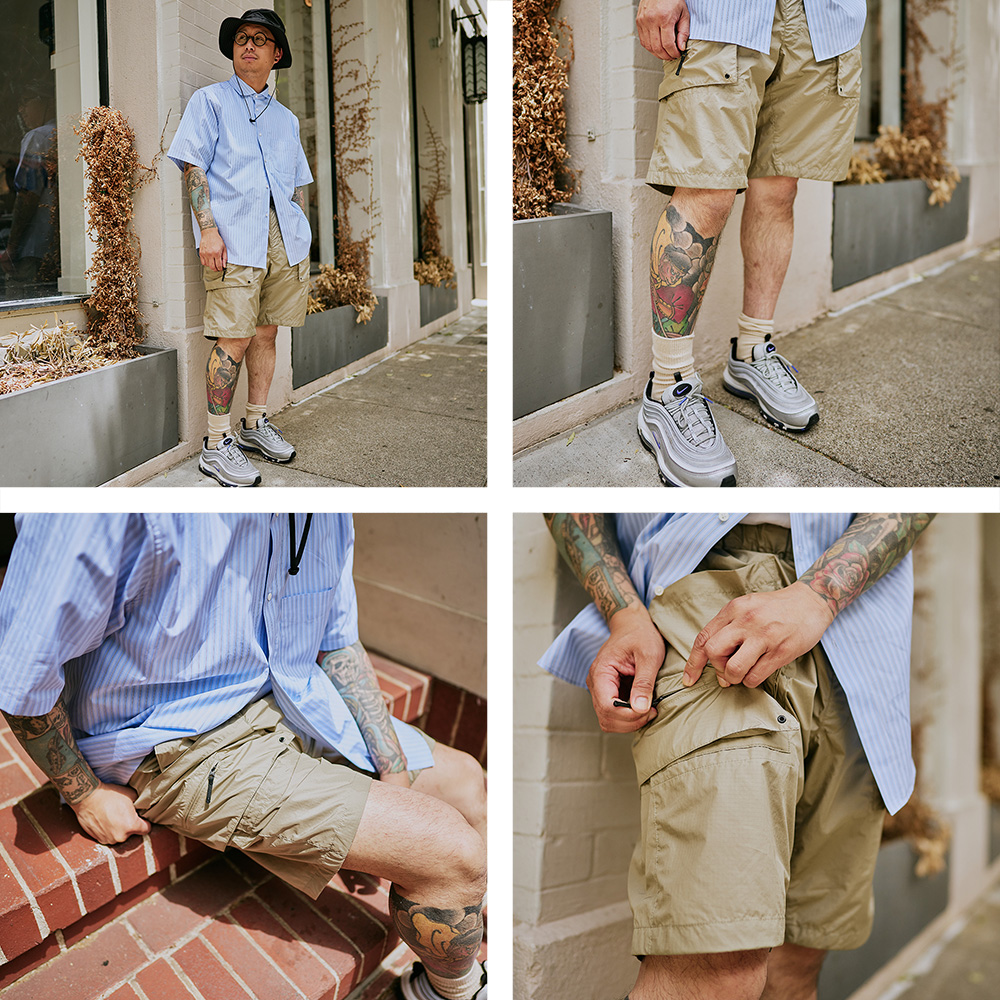 Modell: Größe: 1,70m | Größe: 3
€130.00 → €91.00
Designed for easy leg movement, these shorts feature an above-the-knee length.
Made from a lightweight 20-denier fabric, they offer both breathability and durability.
The water repellent treatment ensures you stay protected in light rain.
With multiple pockets, including cargo pockets, a thigh zipper pocket, and hip slash pockets, they provide ample storage for your essentials.
Pair them with tights for mountain trekking that adds versatility and comfort.
GM73176|Nylon Shorts 5
GM73177|Nylon Bicolor Shorts 7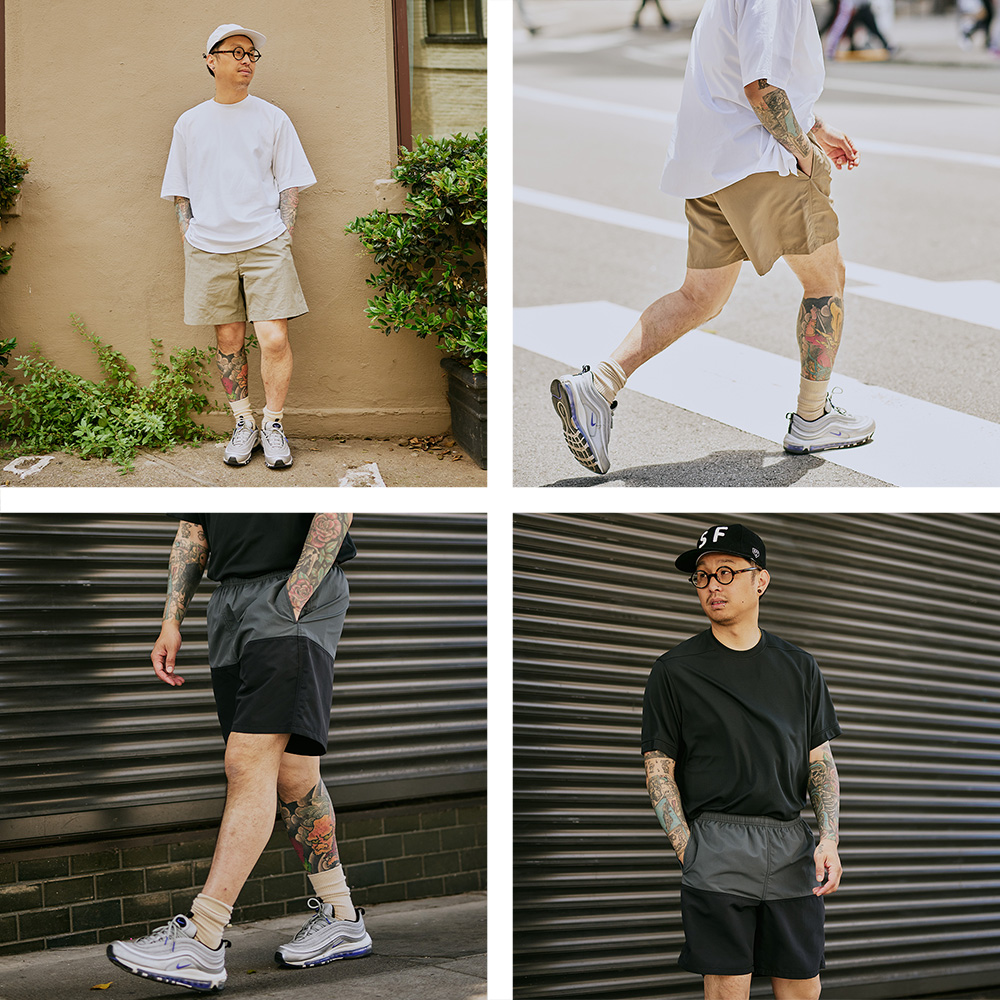 Modell: Größe: 1,70m | Größe: 3

Nylon Shorts 5 €100.00 → €70.00
Nylon Bicolor Shorts 7 €120.00 → €84.00
Made with lightweight nylon material, these shorts offer a thin and comfortable texture with minimal wrinkles.
With a shorter inseam, they provide easy leg movement and a relaxed silhouette.
Easy-care and comfort they provide are a big plus Available in both 5-inch and 7-inch lengths, we are excited to introduce bicolor options this season, adding a touch of sophistication to your summer wardrobe.

Setze deinen Style in diesem Sommer lässig in Szene – mit der Shorts-Kollektion von Goldwin. Denn Bewegungsfreiheit, Komfort und Vielseitigkeit sind die besten Zutaten für dein Outfit – und für ein unvergessliches Sommerabenteuer.