Goldwin 0 Cycling Jersey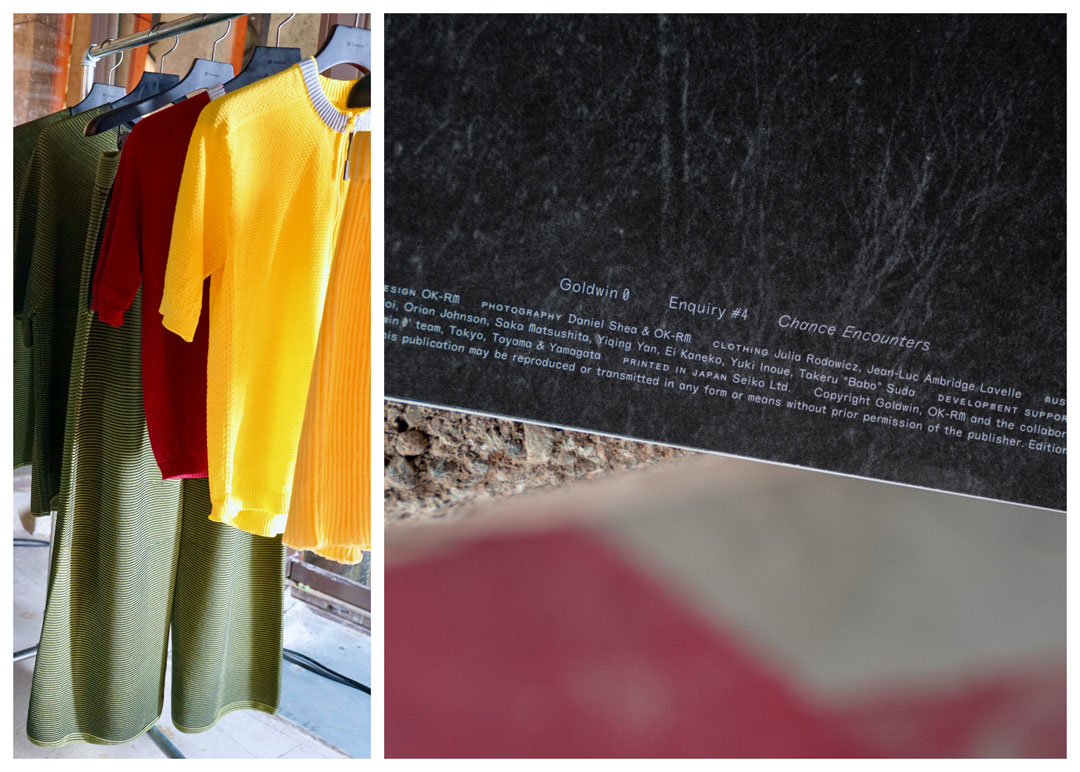 Goldwin 0 is an experimental platform and apparel project by the Goldwin brand that is dedicated to technical, forward-thinking craftsmanship and harmony with the natural world.
The Spring/Summer 2023 collection expands on these principles, experimenting with innovative and sustainable fabrics, sport silhouettes and bold colourways.
A standout new addition to the collection is the Cycling Jersey series made with 3D WHOLEGARMENT® technology released this April.
Discover more about the concept and inspiration behind it.


Design director, Julia Rodowicz has tapped into Goldwin's past and origins as a knitwear manufacturer to create new functional materials with iconic designs.
While researching in the Goldwin archives, she discovered a vintage knitwear collection for bicycle racing.
Knitwear is not only comfortable and stretchable, the iconic designs that can only be expressed in knitwear have fascinated us over the years.
The Goldwin 0 Cycling Jersey series combines vintage sportswear styling with the latest whole garment knit technology to create contemporary garments that transcend the boundaries between sport and fashion.
Short Sleeved Cycling Jersey (W)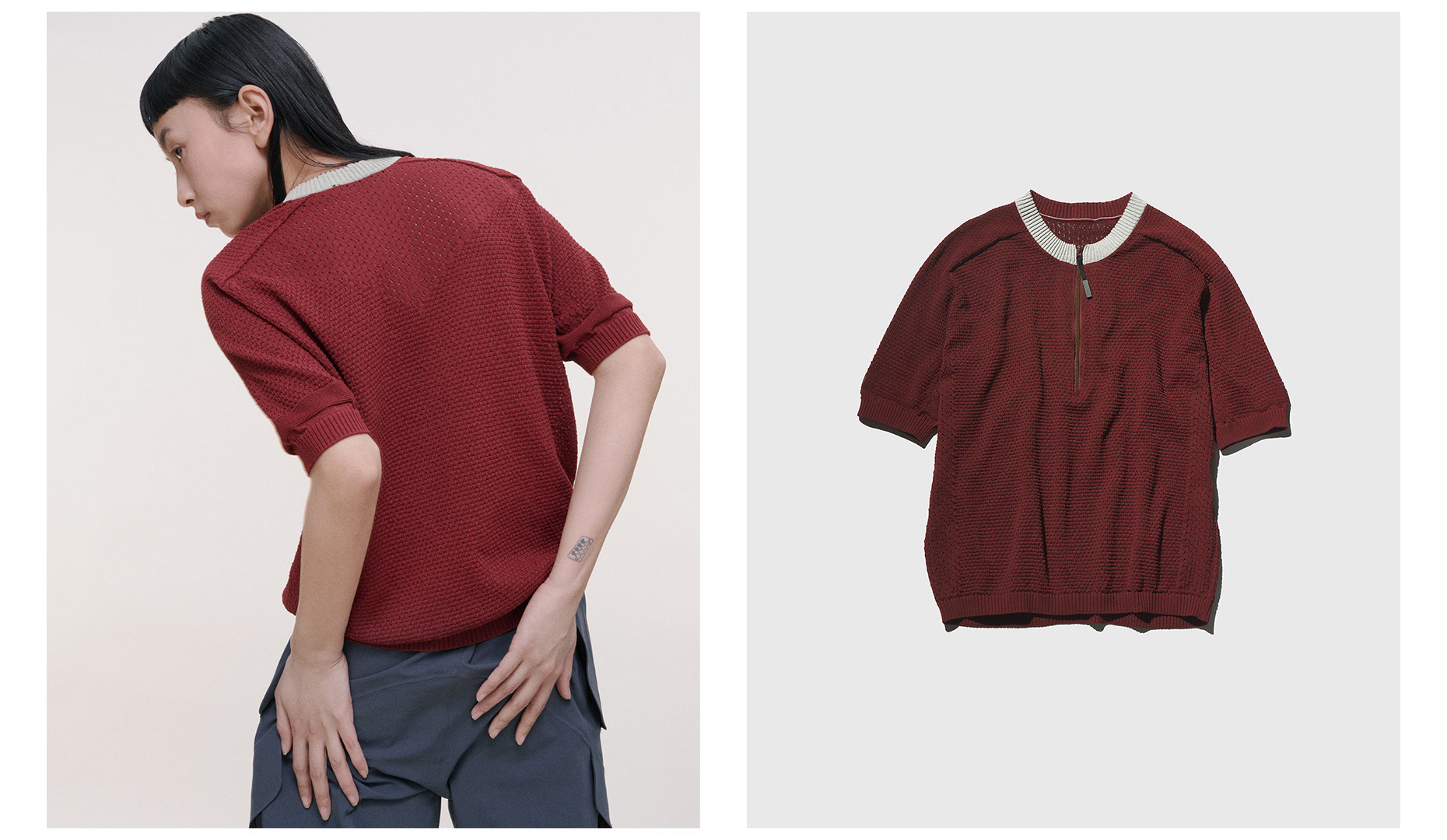 The women's Cycling Jersey is a functional, short-sleeved cycling jersey that combines vintage styling with innovative Japanese WHOLEGARMENT® seamless manufacturing technology.
Its moisture-absorbing, quick-drying, recycled polyester fabric has a cotton-like look and feel and wraps the body, requiring no seams to give a clean, comfortable and shaped fit.
With 3D patterning for freedom of movement and back and underarm ventilation in a slightly relaxed silhouette.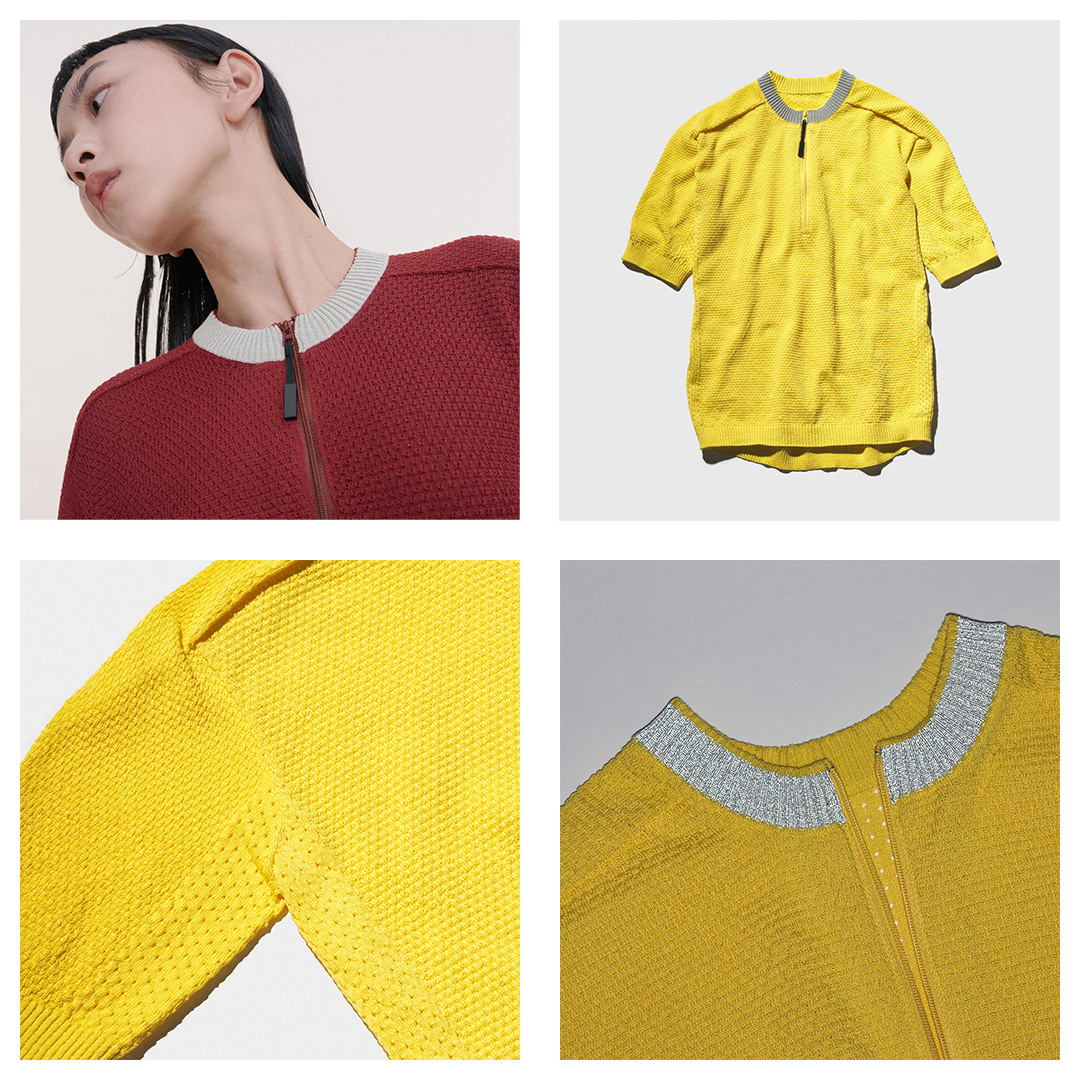 Long Sleeved Cycling Jersey (M)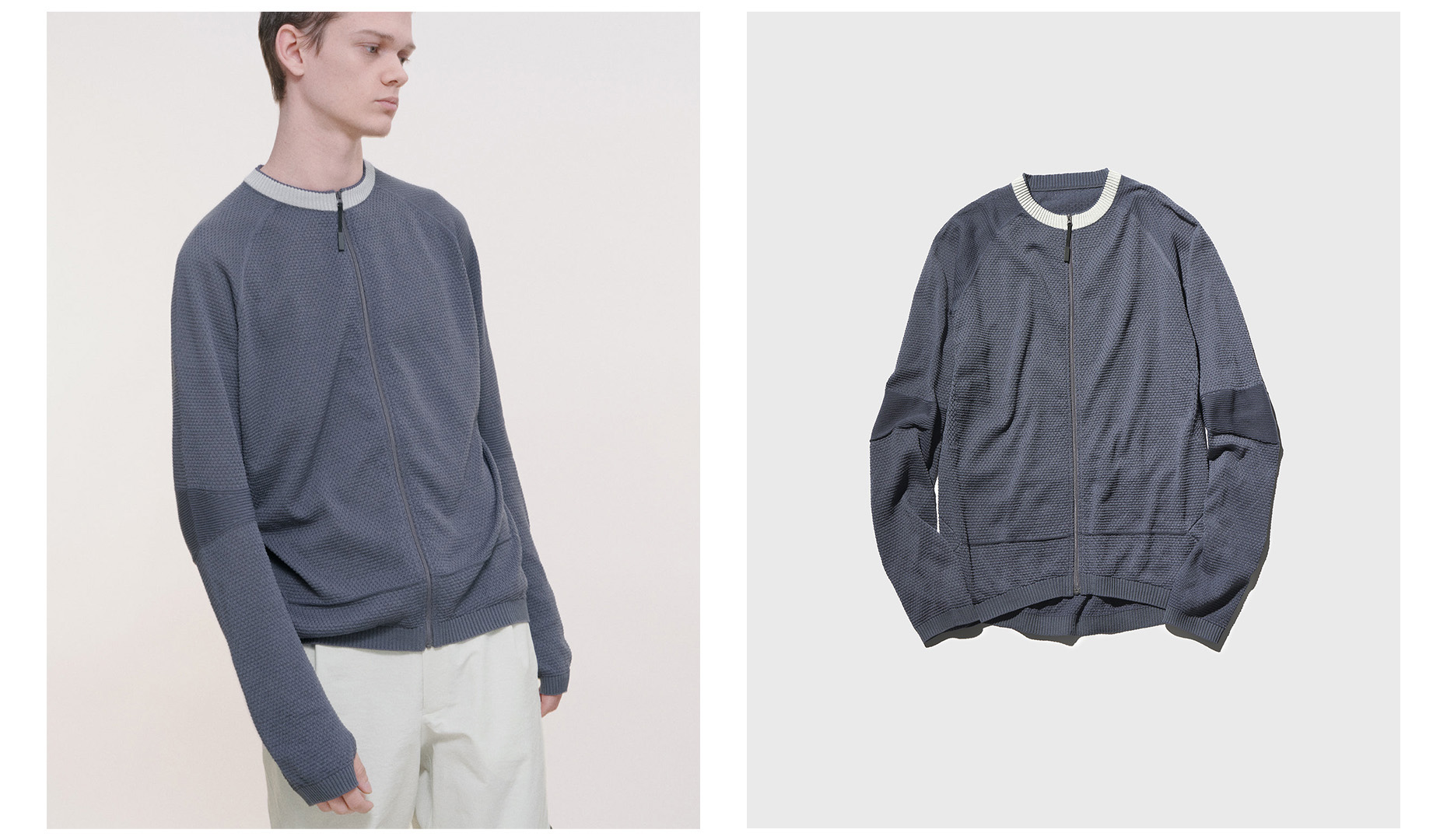 A men's long-sleeved cycling jersey built using innovative, Japanese WHOLEGARMENT® knitwear technology.
The seamless construction gives it a clean shape and comfortable fit – with 3D patterning for freedom of movement and a fitted, but slightly relaxed silhouette.
Its 100% recycled polyester yarns create a knit fabric with a cotton-like texture that offers breathable, quick-drying and moisture-absorbing functionality that's both easy to care for and anti-pilling.
With additional underarm and back ventilation and sewn-in reflective threads at the collar.
About Goldwin 0
Goldwin 0 is a project consisting of functional clothing for men and women that goes beyond categories, labels, and borders. This is neither capsule, nor collaboration, but a continuous search for the highest quality and timeless beauty rooted in nature, science, and technology. The initial collection was first revealed at the Rakuten Fashion Week TOKYO 2022 A/W on March 2022 with the film, Enquiry#1 "Finding Form". The lookbook and Enquiry#2 "Interrelations" was released in July 2022. The full collection was launched on October 28 2022 accompanied by the movie Enquiry#3 "Melodic Harmony".
The second collection Spring Summer 2023 was launched in March 2023 with a new visual-audio campaign, Enquiry #4 "Chance Encounters", which offers a beautiful introspective of the relationship between the human eye and nature. Viewed through the lens of foraging, in the mountain forests of Japan – the film perfectly captures the inspirational elements behind the design of the collection.