Fall & Winter 2023
Lifestyle Outer Collection
Our outerwear collection – perfect for the seasonal change from summer to Autumn. The functionalities designed for outdoor activities are also integrated into our lifestyle outerwear, offering exceptional windproof and waterproof properties to keep you comfortable even in strong temperature fluctuations.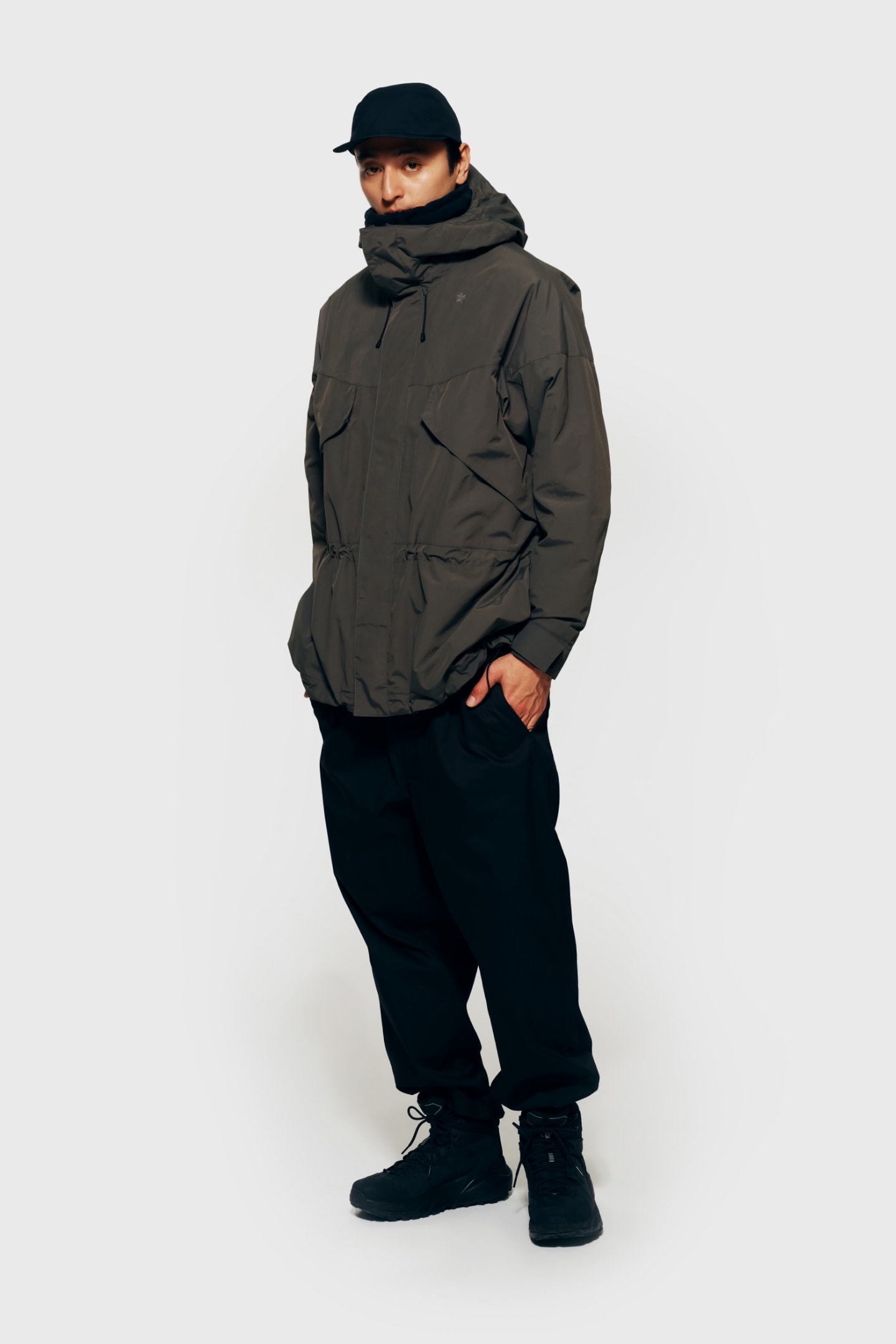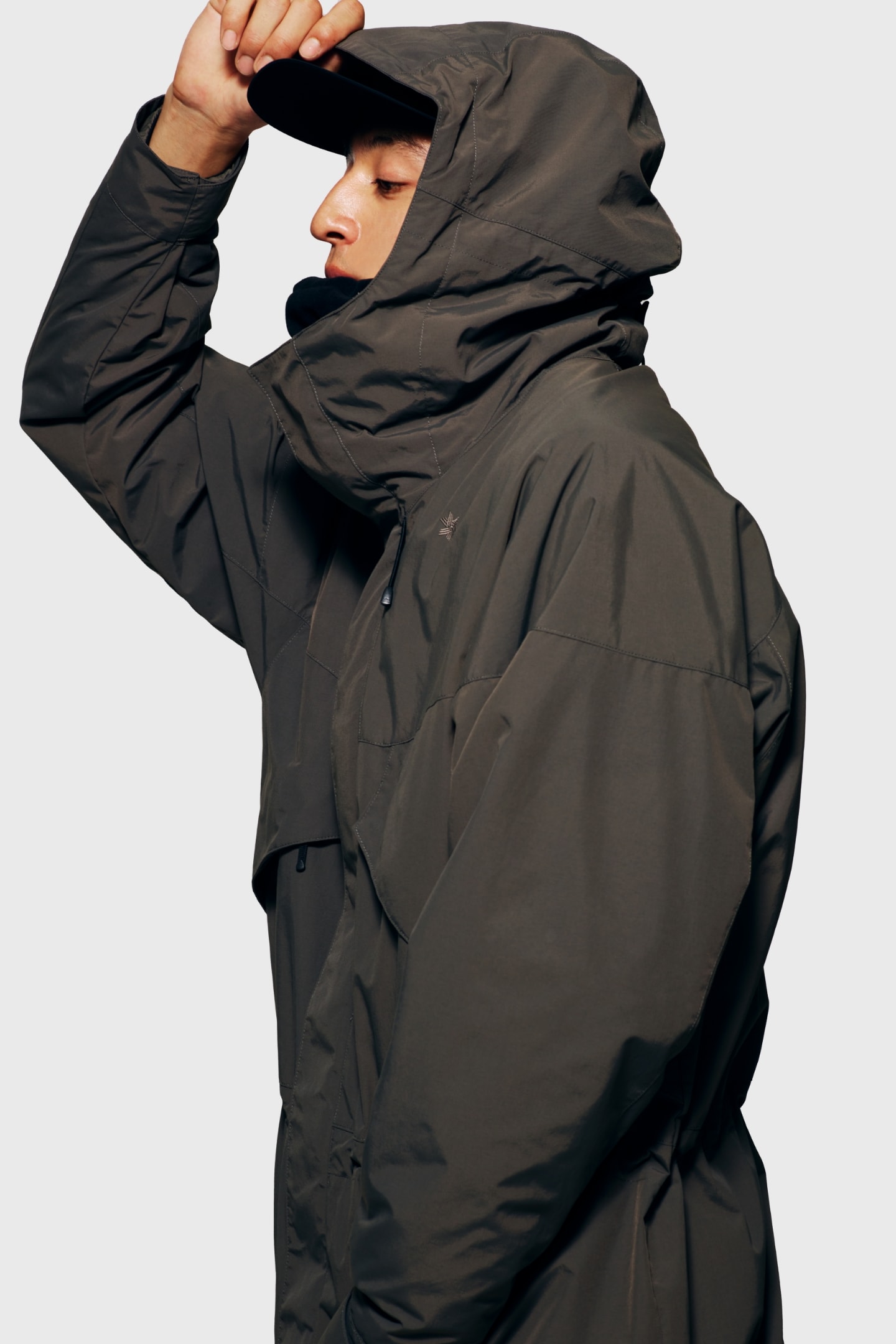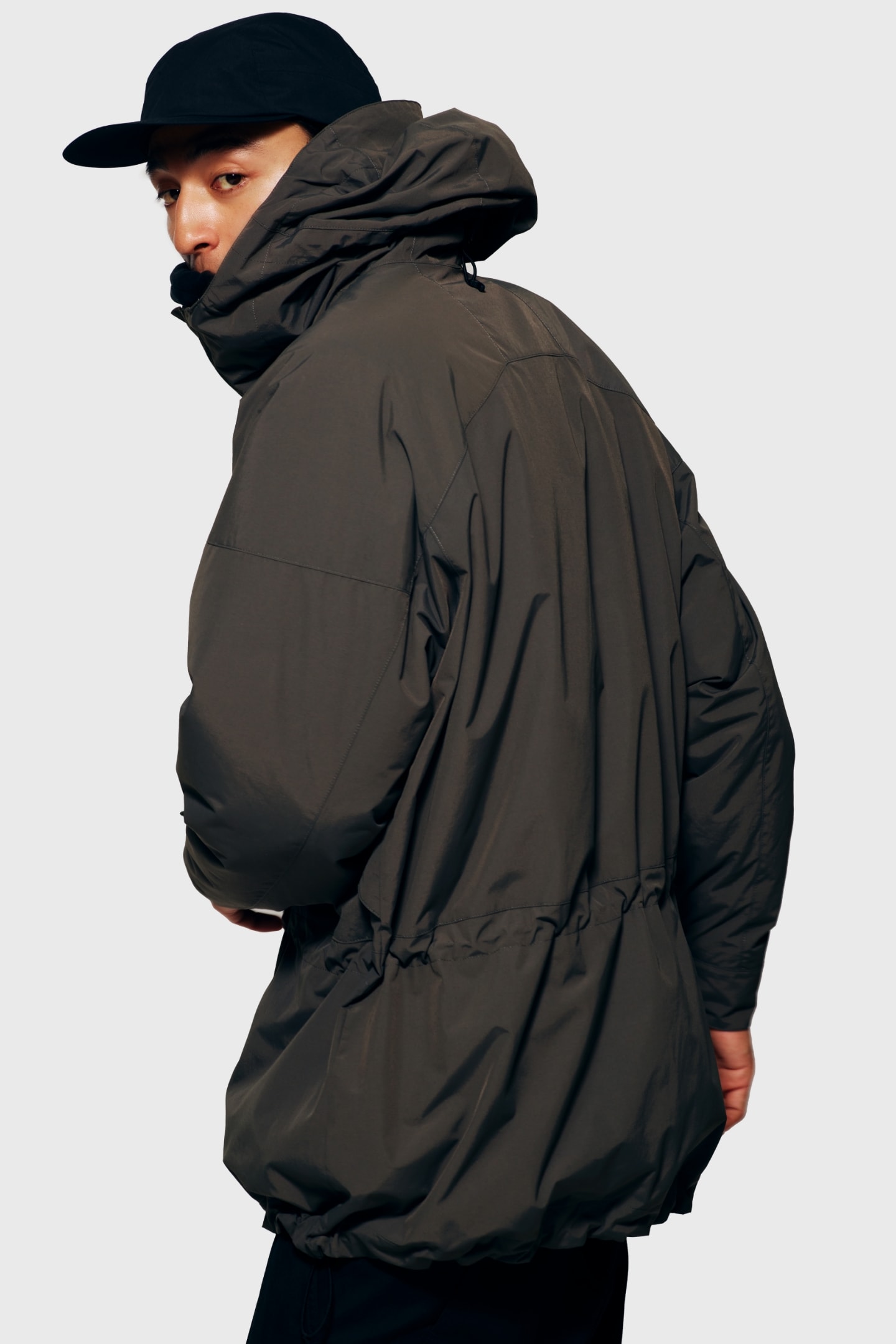 3-way Act Middle Jacket
GL03347 / € 710.00

This is a versatile item that combines a waterproof outer layer with an insulated inner layer, allowing for three different ways of wearing. The outer layer, inspired by the classic mountain parka design, employs a waterproof 2-layer fabric construction. It features a relaxed silhouette with a slightly longer mid-length design. The silhouette can be adjusted using drawcords at the waist and hem, offering variability.
The inner layer boasts a simple design that can be worn like a cardigan. The outer fabric utilizes a micro-ripstop material with a subdued luster achieved through the use of twisted yarns. The insulation is made from environmentally friendly materials regenerated from ocean plastic waste. Being synthetic insulation, it maintains warmth even when damp with sweat, making it comfortable during movement. A convenient waist pocket is included when wearing the inner layer on its own.
When layering the outer and inner garments, they can be connected with a zipper. For standalone use, the connection tab can be neatly stowed away. To reduce environmental impact, recycled yarns are incorporated into the material.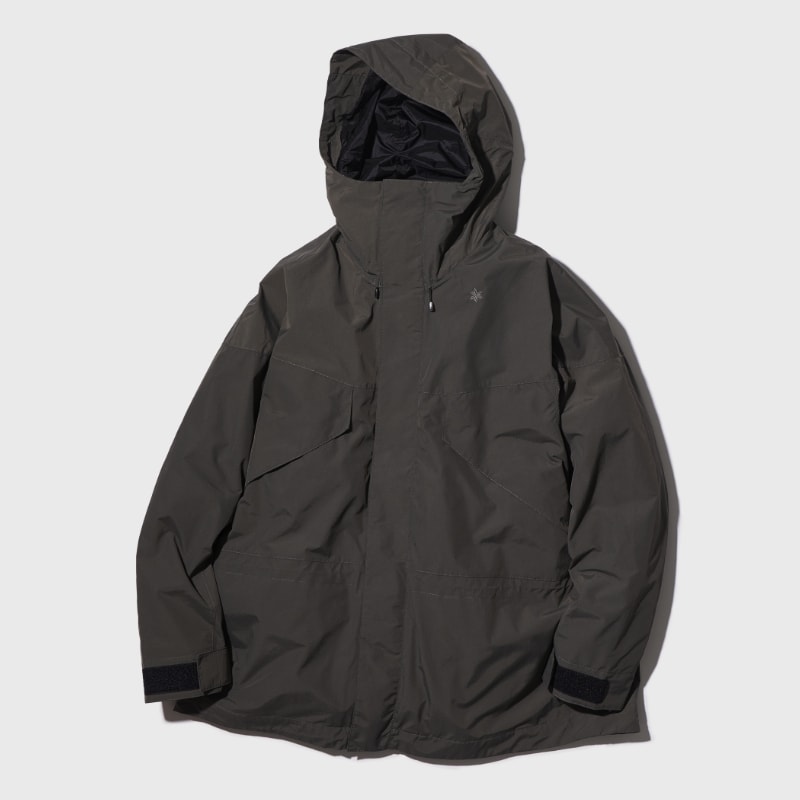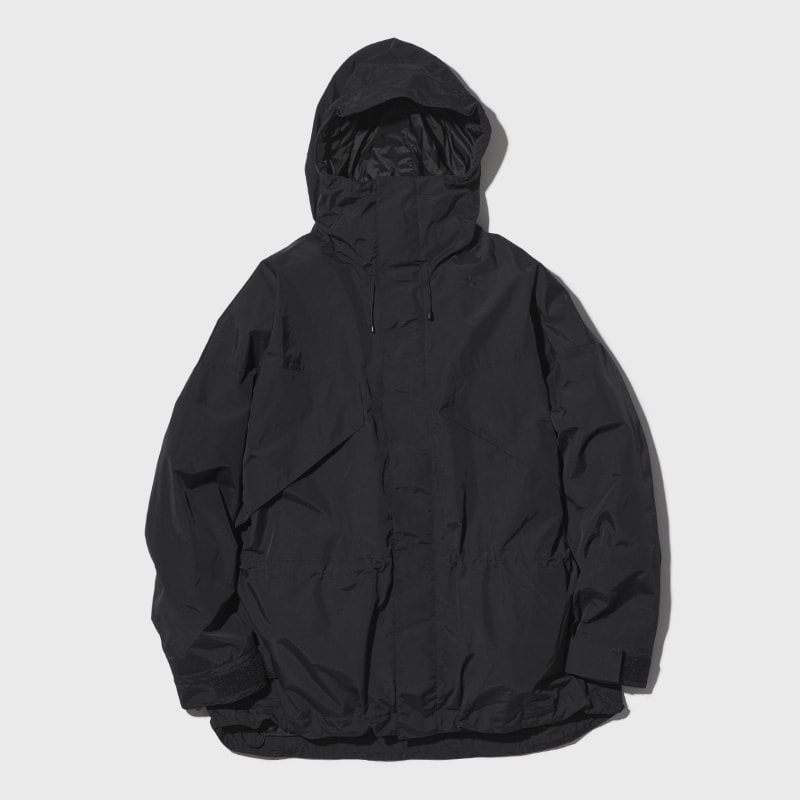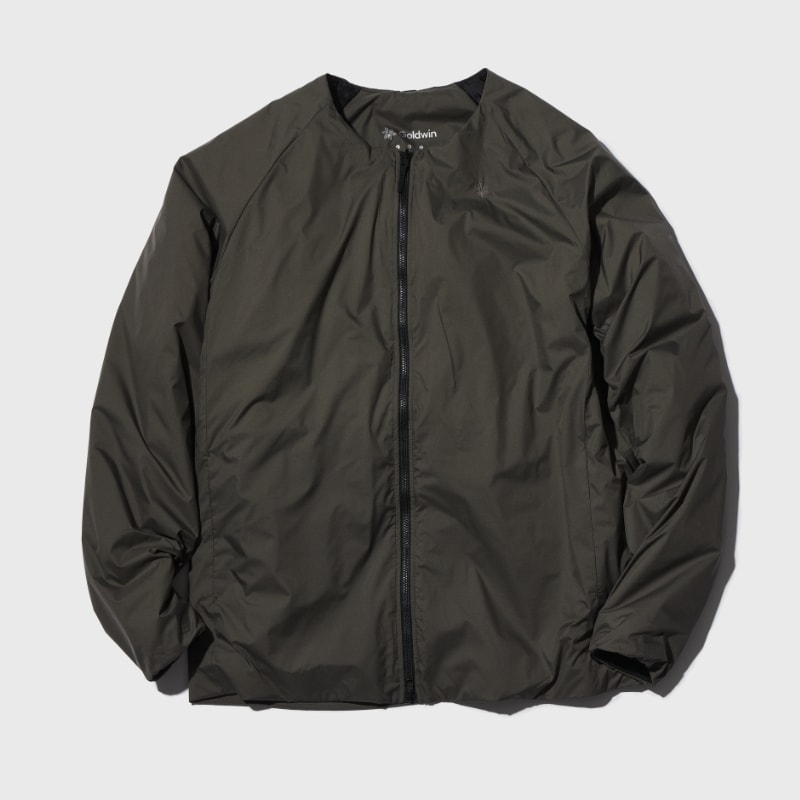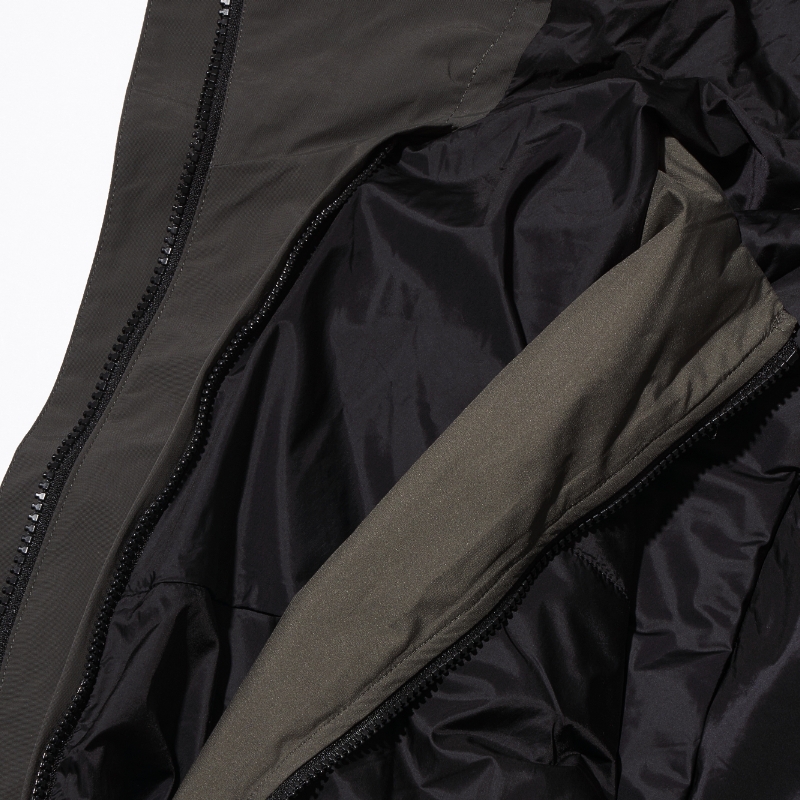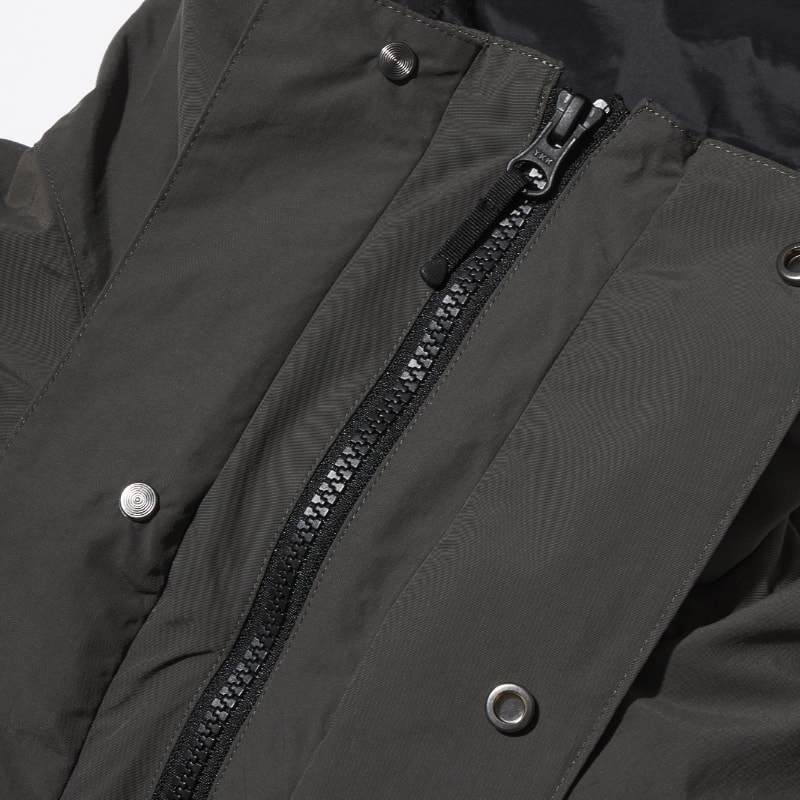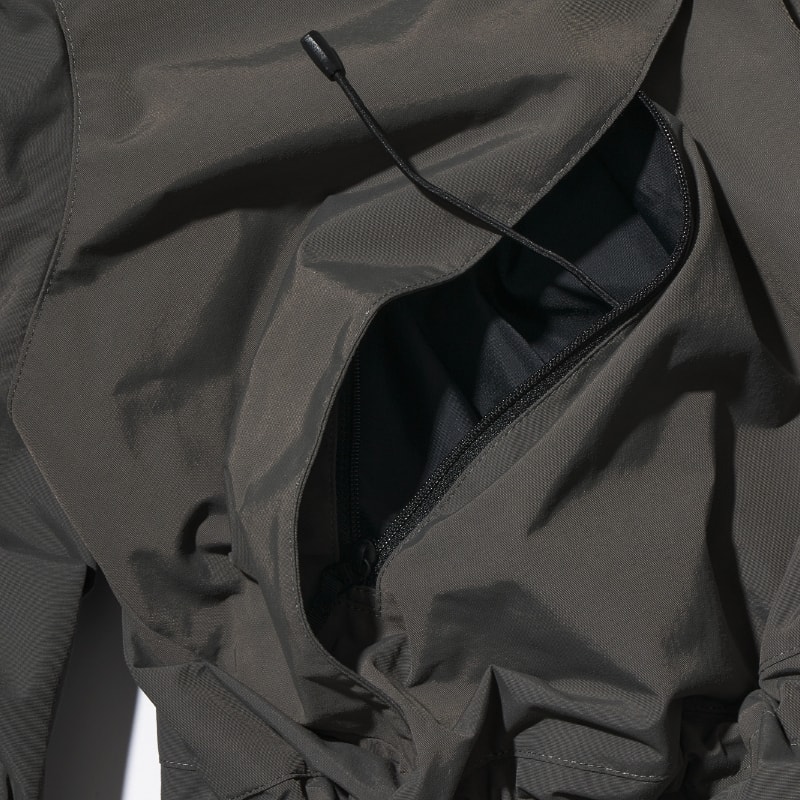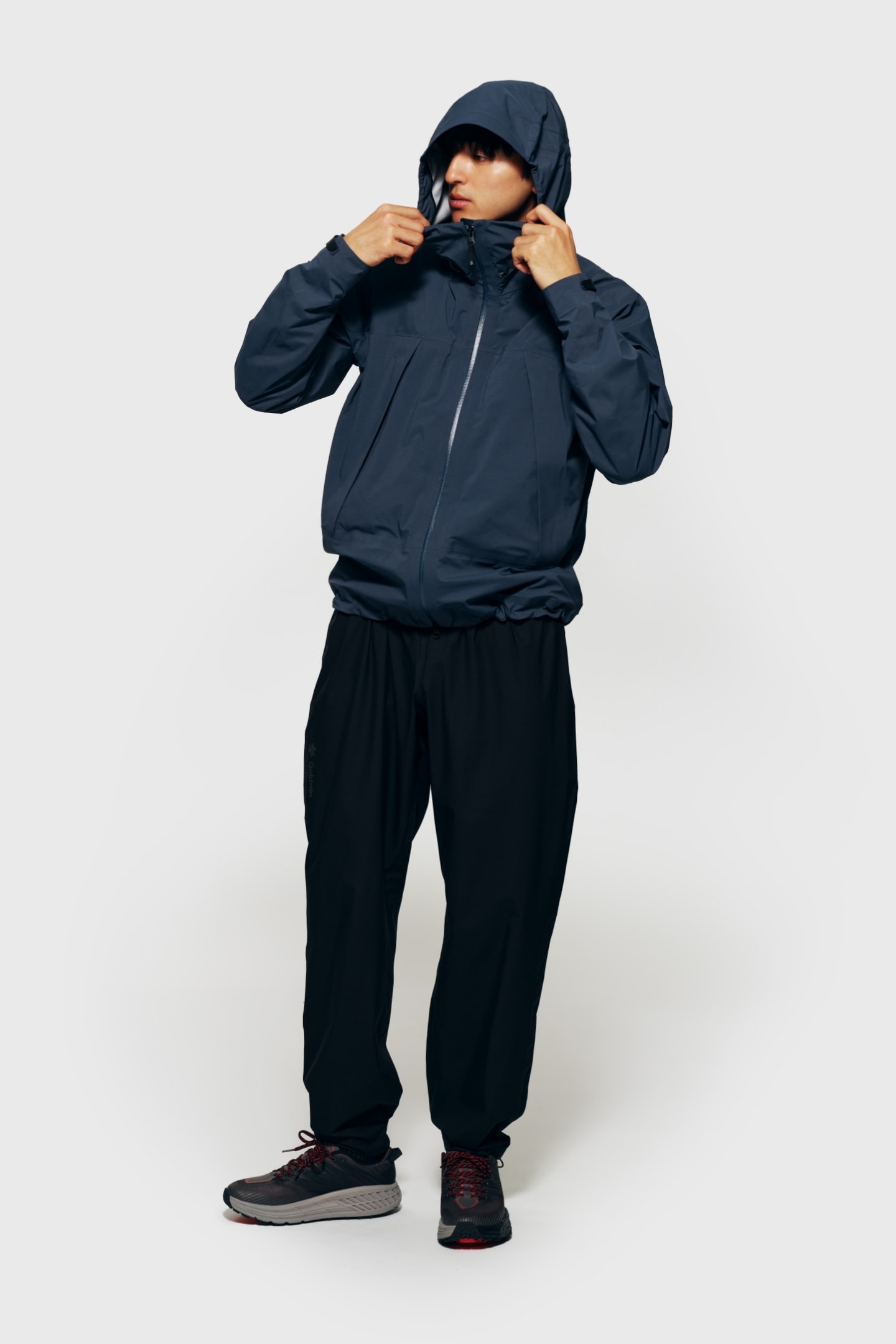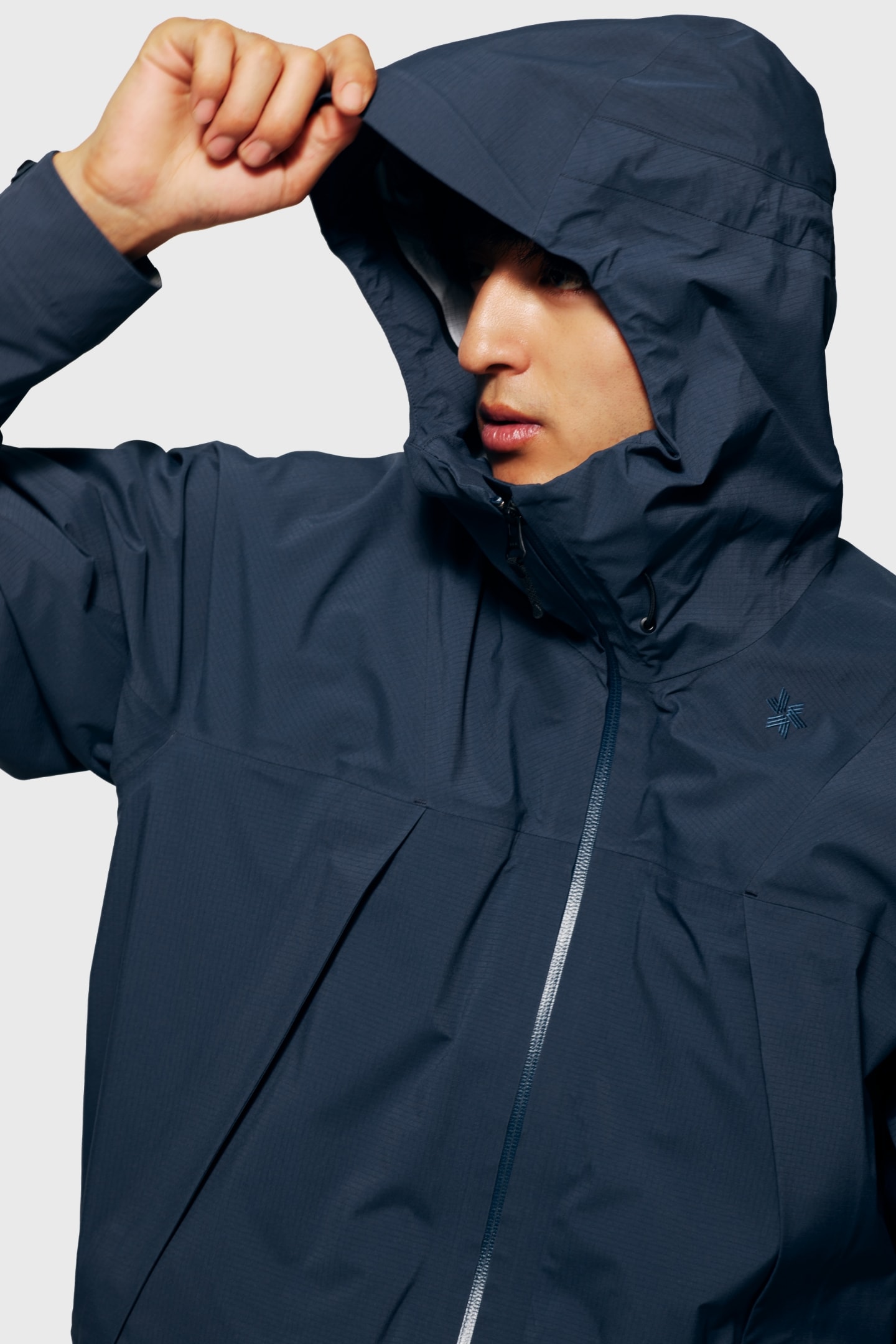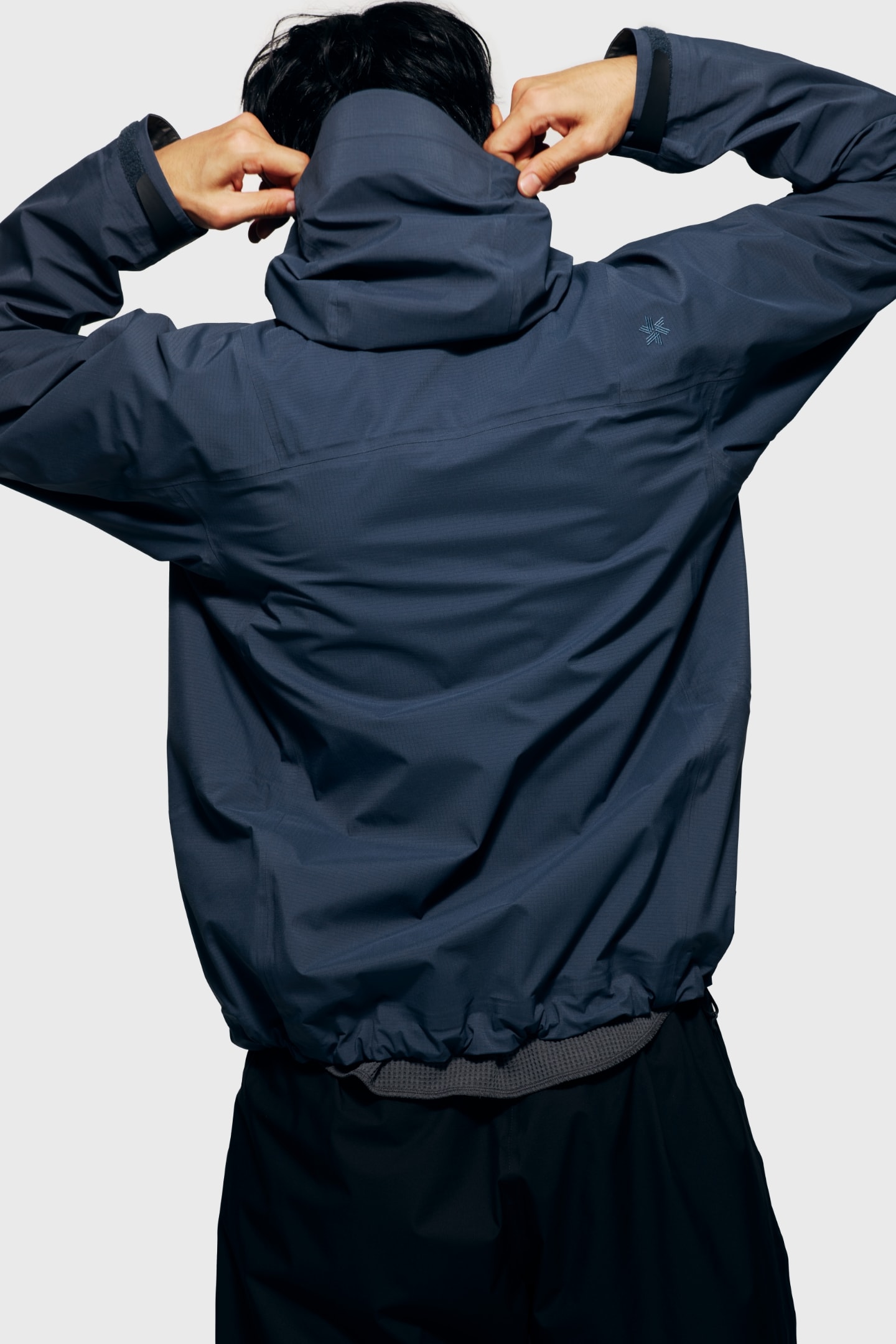 PERTEX SHIELDAIR
All Weather Jacket
GM03100 / € 490.00

A waterproof shell jacket designed to handle sudden weather changes in the mountains during activities like trekking and hiking. The material used, Pertex Shield Air, is a high-tech fabric offers high breathability and greater ventilation compared to traditional waterproof-breathable materials. It strikes a balance between strength, durability, and lightweight with a 40-denier thickness. The fabric's supple texture is complemented by the ergonomic sleeve design that enhances mobility, tailored to fit the human body and its motion. The front seam is inspired by Goldwin's Element logo. Pockets along this seam have mesh linings, adding ventilation functionality. Hood opening is designed to stand for windproof function even when the zipper is opened. This product also utilizes "GREEN MATERIAL," a recycled material, in consideration of its environmental impact.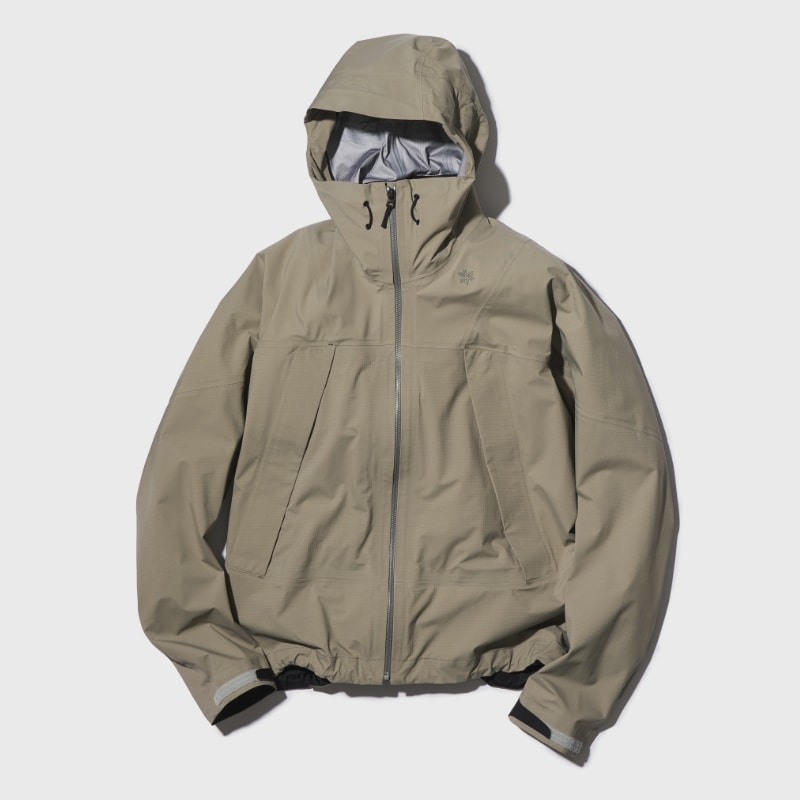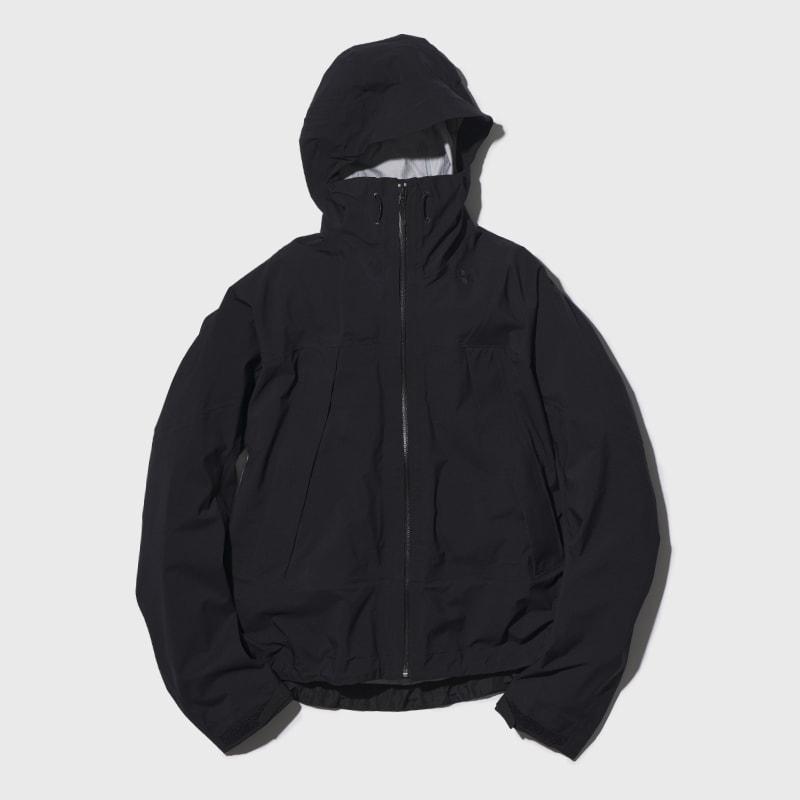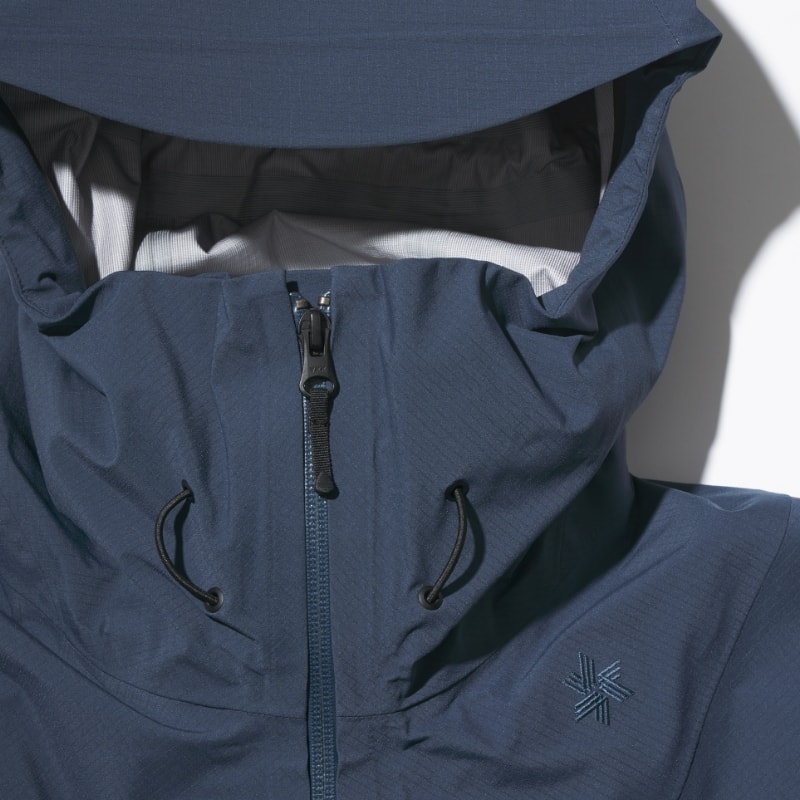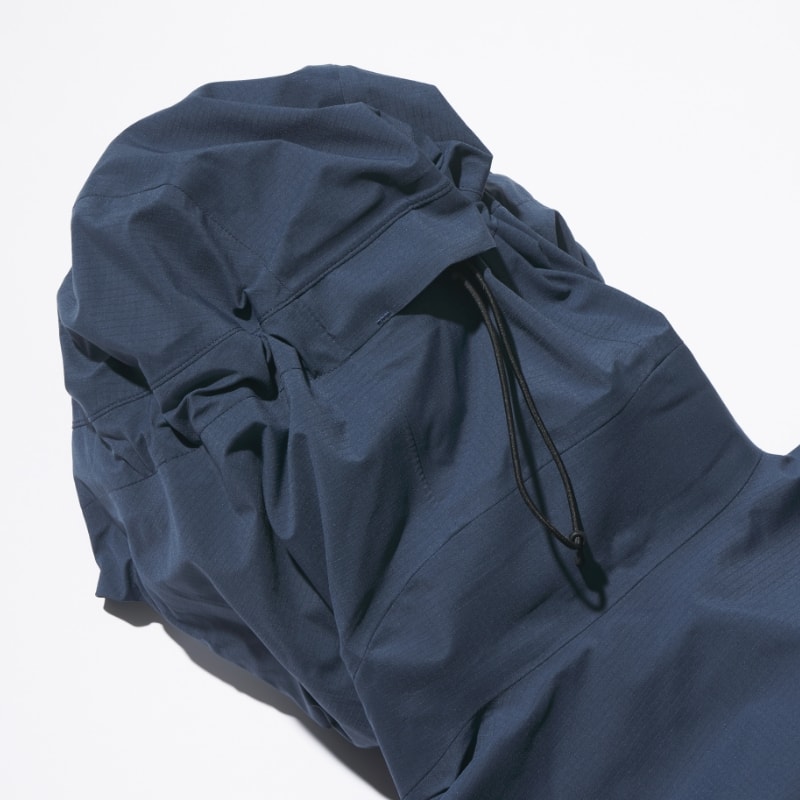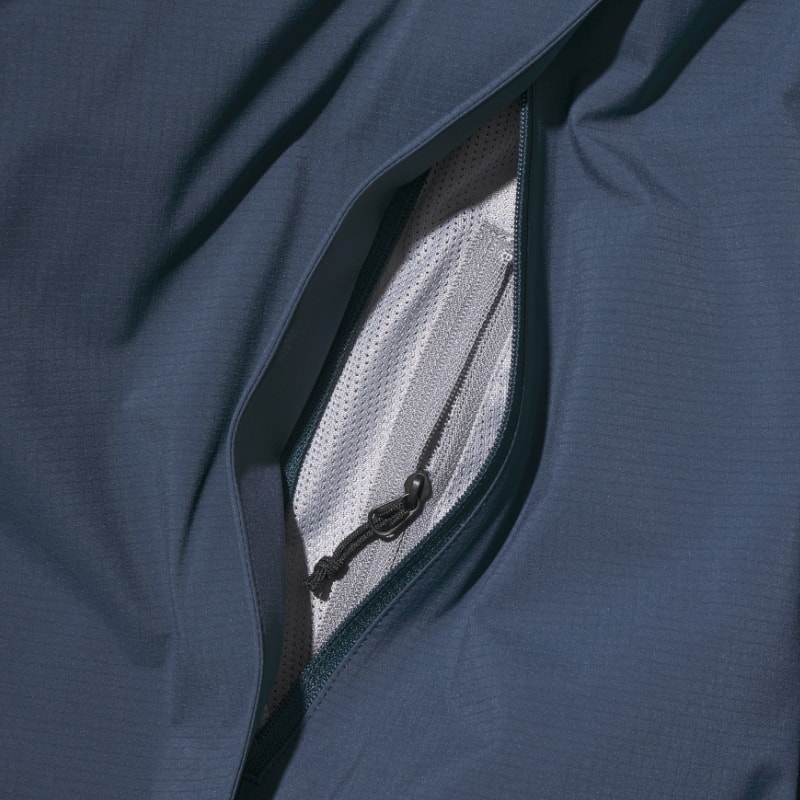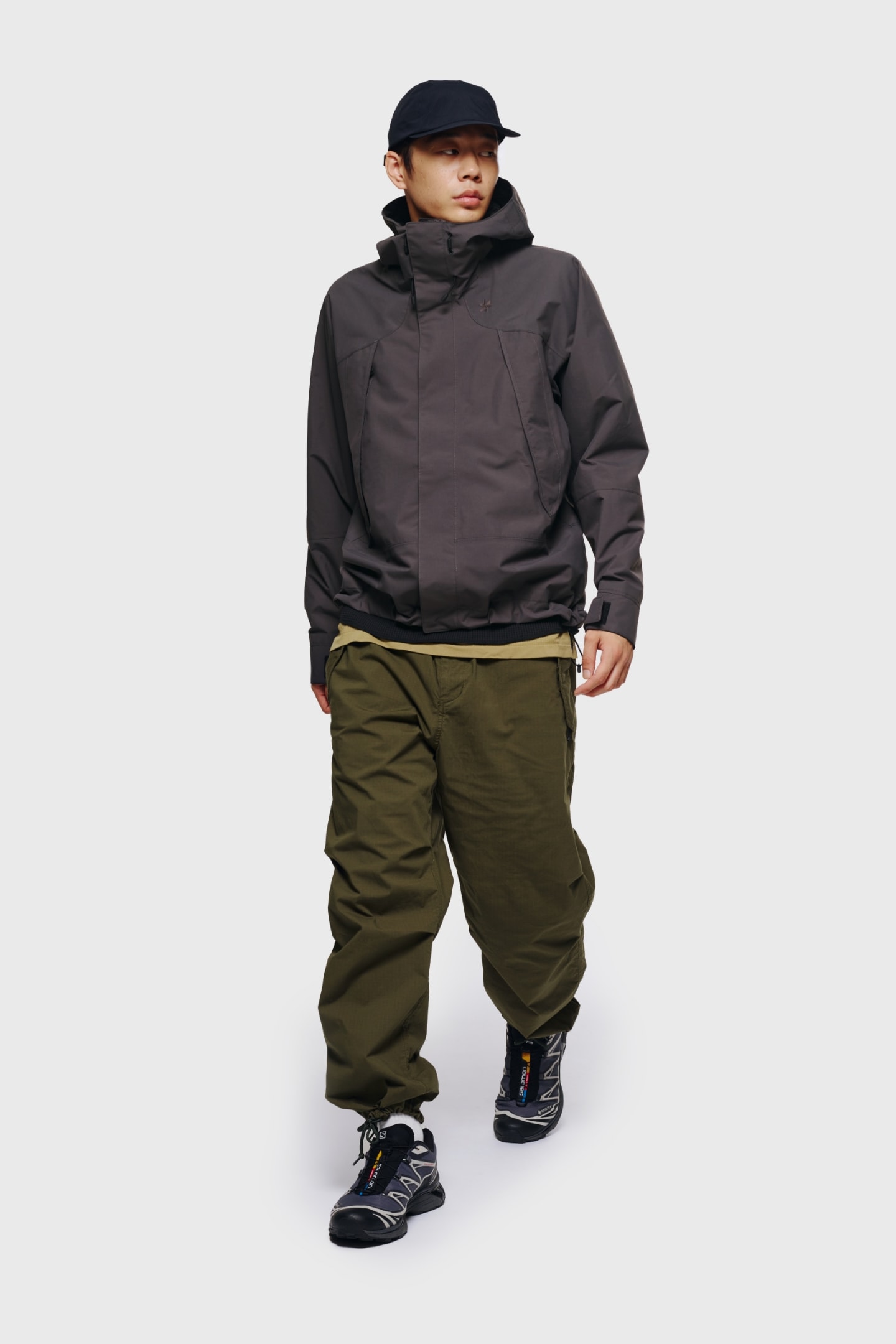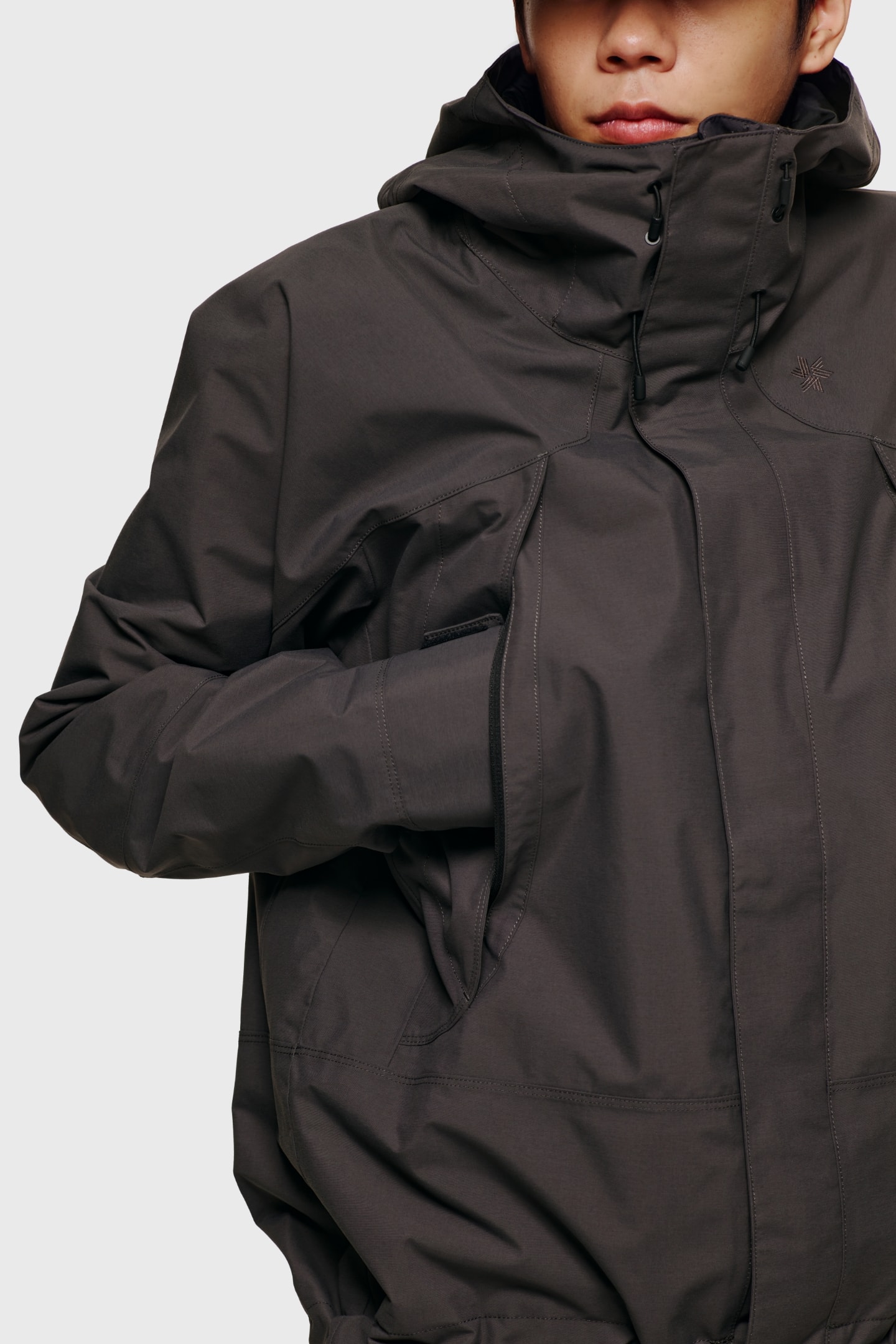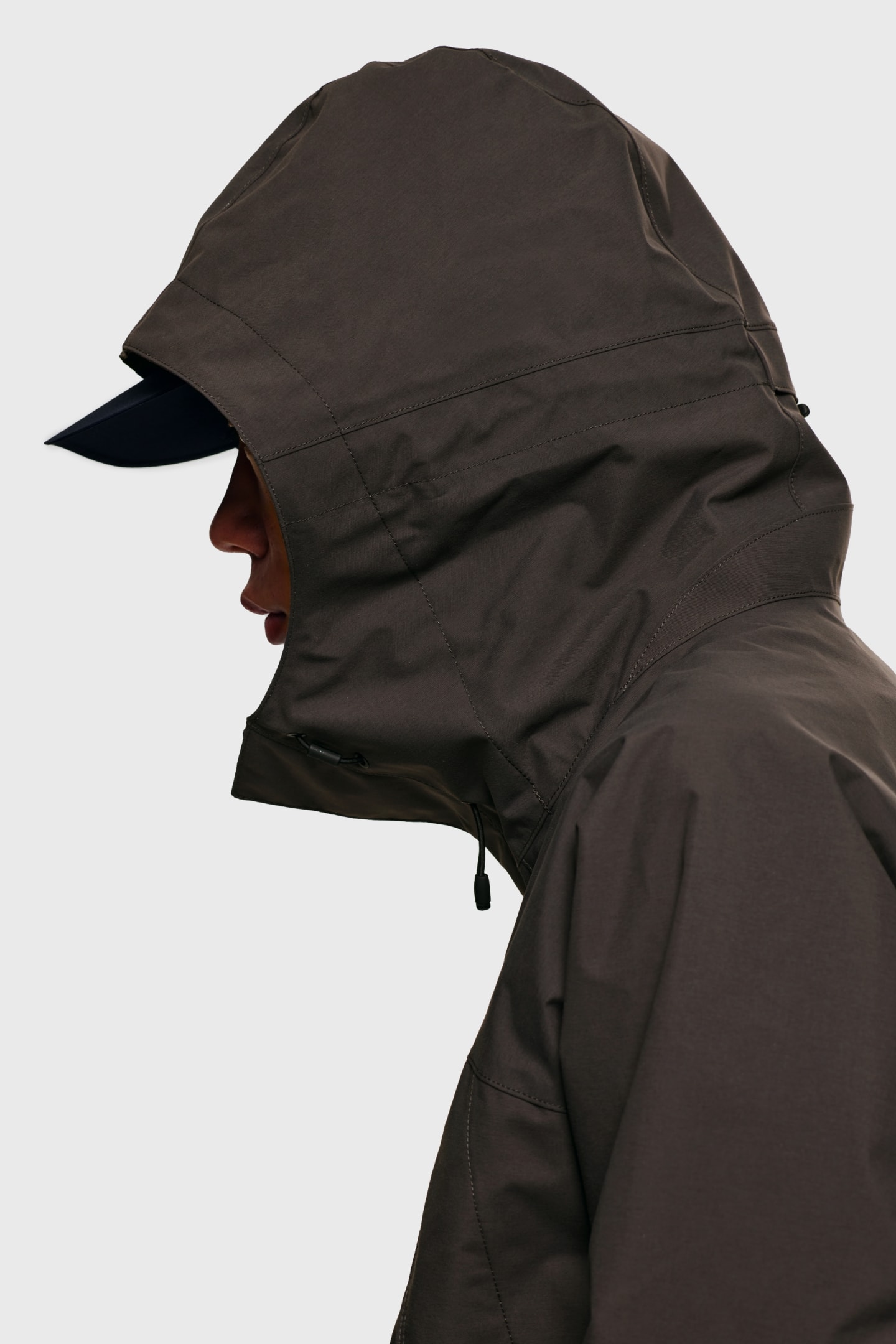 PERTEX UNLIMITED
2L Jacket
GM23320 / € 480.00

Water-resistant, windproof and breathable jacket. Design and texture that allow outdoor style to be worn daily. Pertex Unlimited, a 2-layer fabric with water resistance, offers windproofing and breathability. The fabric and design allow you to enjoy outdoor styles like mountain climbing and camping as an extension of everyday fashion.
Prioritizing comfort, the lining combines taffeta and mesh materials to ensure a smooth wearing sensation and reduced moisture inside the garment are achieved. To facilitate layering with mid-layers, the jacket is designed with a slightly roomier width. Durable Cordura fabric is incorporated at the cuffs for increased longevity.