Full support for the lower body with great focus on knees and hips where risks of injuries are higher when exercising. Made with thin, lightweight stretch material, Impact Air Tights offers stress-free movement without a compromise of strong support. This is why these are suitable for high-impact exercises and for those need support on knees and hips.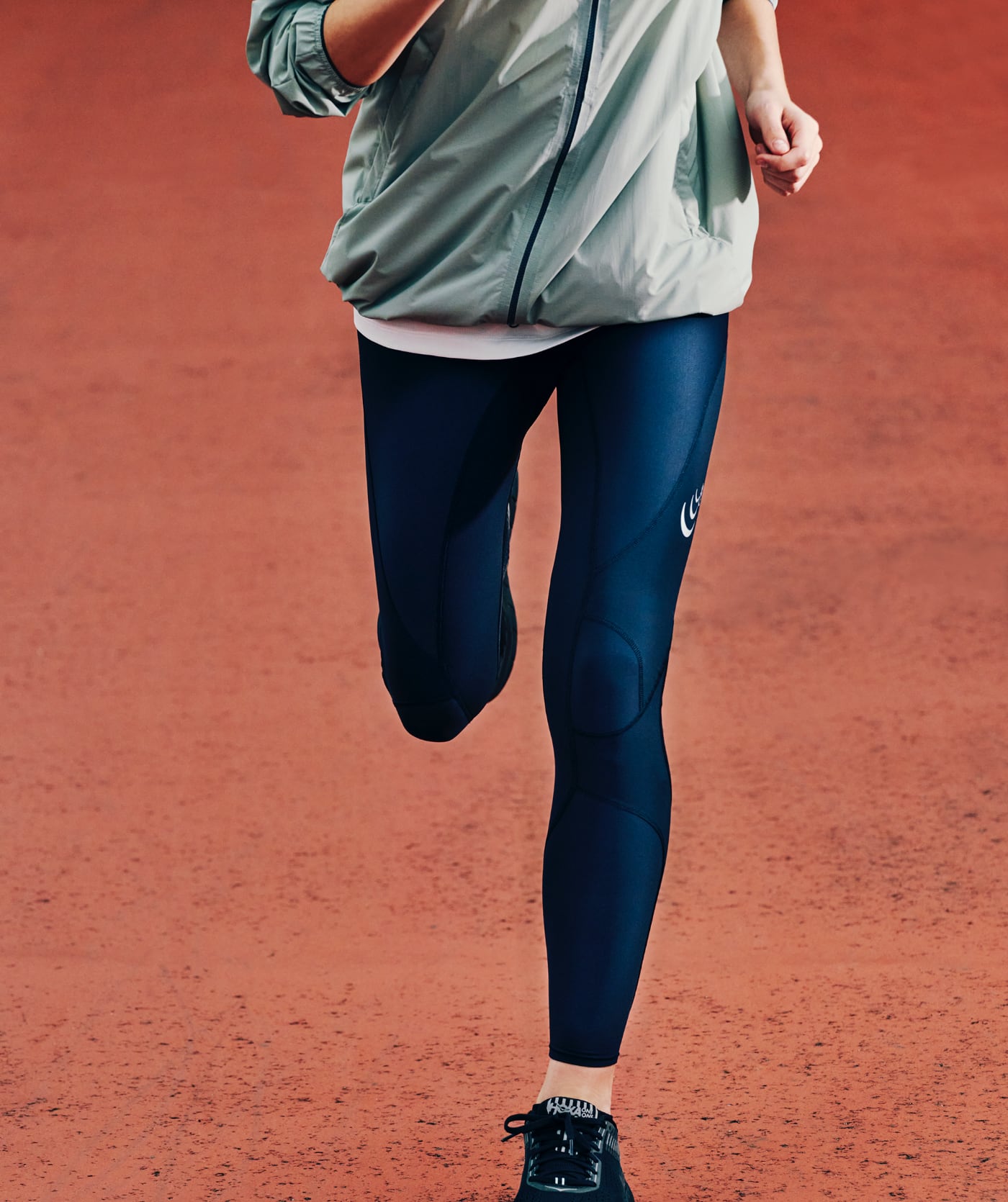 Strong support for knees, hips, and thighs. Securely guards lower body.
Impact Air Tights provide the highest support among all tights offered by Goldwin. The tights provides support on hips, thighs, hamstrings, knees and calves. It offers a secure protection especially for hips and knees, where risks of injuries are higher.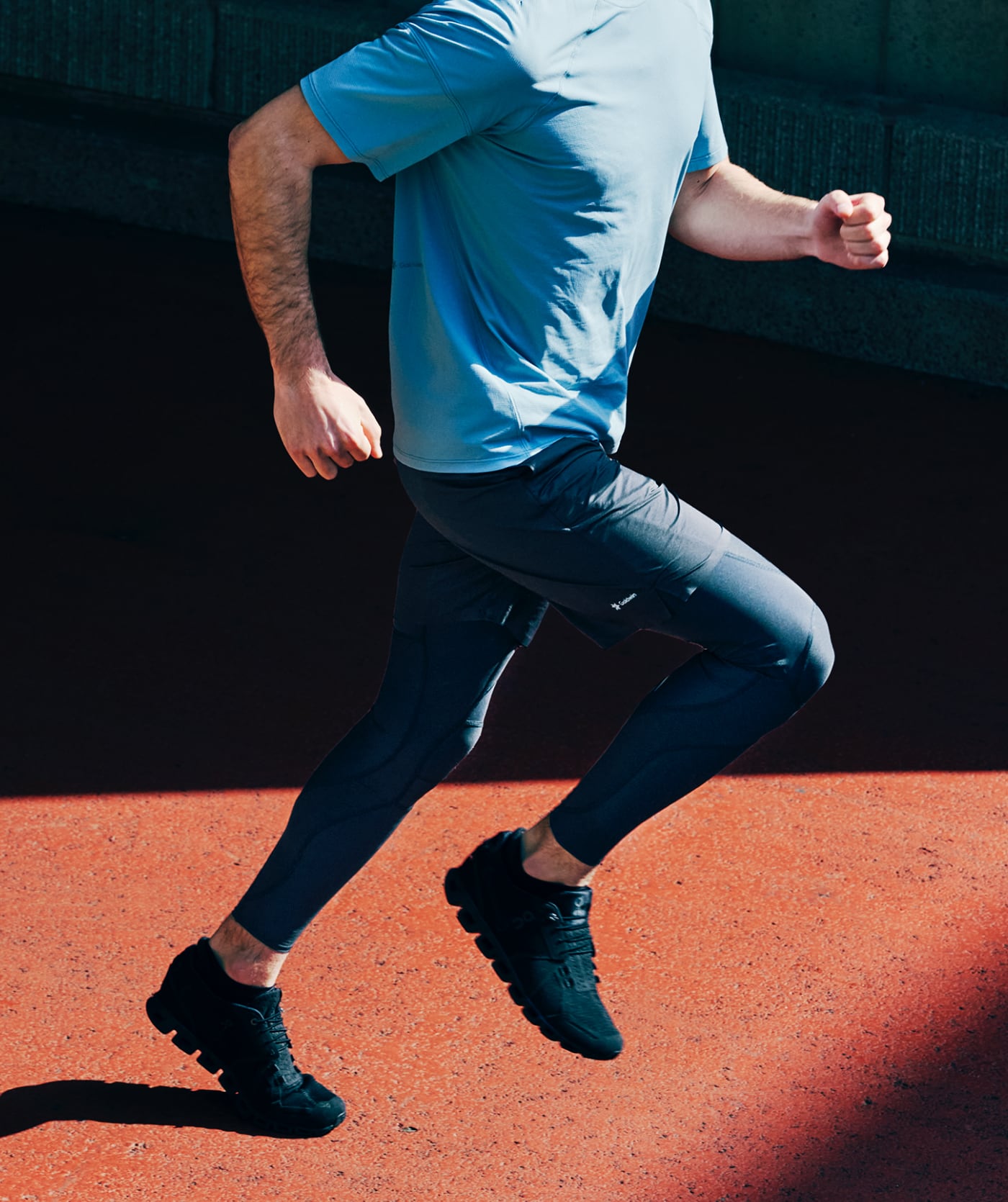 Hip support assists leg lifts
Our upper body tend to tilt forward during long and intense running. This restricts the leg to move forward because knee muscle can't lift itself high enough. The support wraps the hip from sides to the entire back hip to prevent tilting of upper body. Therefore enhances legs to move forward maintaining strong leg lifts for longer period of time.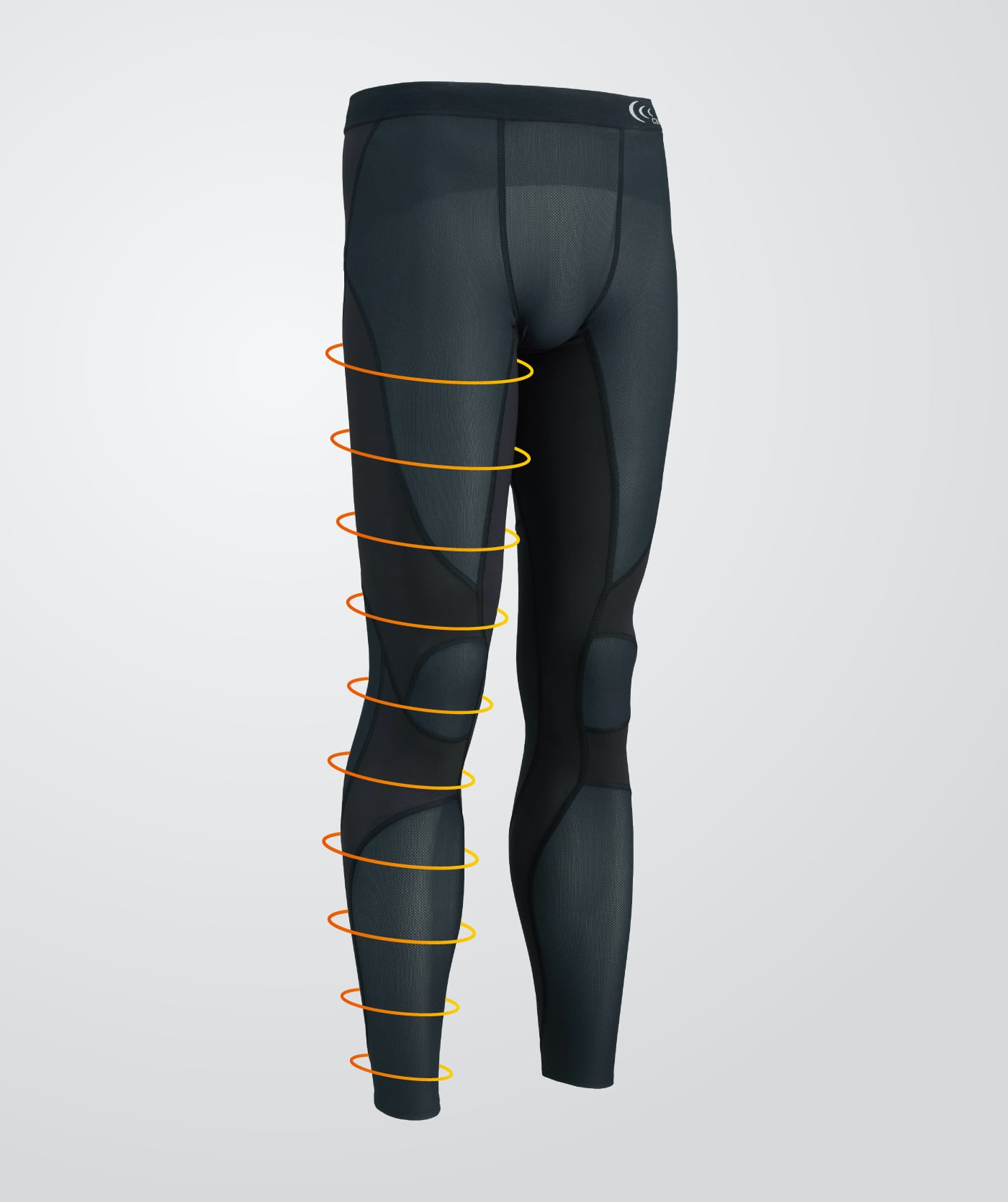 Graduated compression enhances performance by suppressing muscle vibration.
The compression secures lower body muscle during exercises to alleviate muscle vibration. Having less vibration results in reduced damage to legs and unnecessary powerloss, which can improve an overall performance. This functional tights suit both activities requiring instantaneous reactions and endurance power like running.
Product Features
3D pattern
The original 3D design follows leg movements and enables smooth running gait.
UV protection
UV protective fabric (UPF 30; UV blocking rate of 90%) helps prevent skin damage and reduces skin's UV radiation exposure.
Lightweight and breathable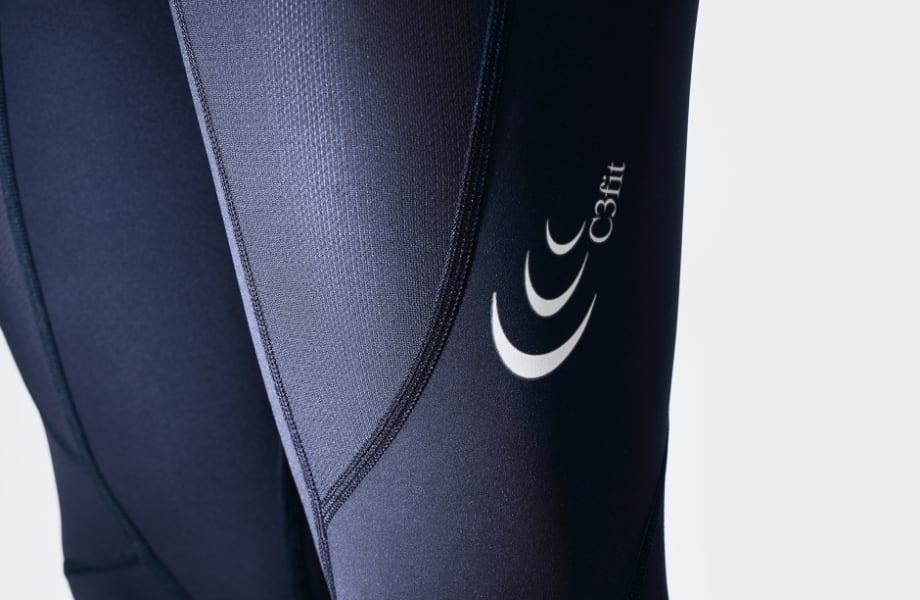 This lightweight tights (119g in Men's M) was made possible by our original stretch material that is exceptionally lightweight and thin. Suitable for summer as woven material is highly breathable.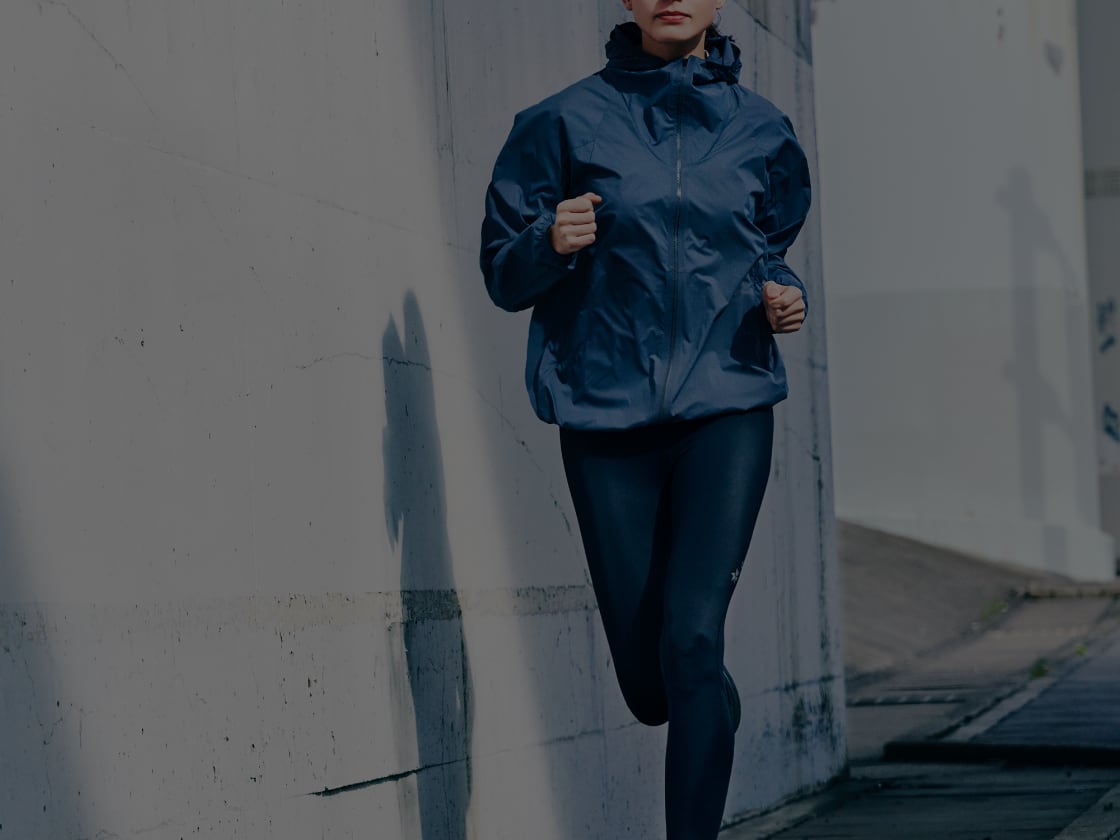 USE CASE 01
For those need knee and hip support
Strong support is recommended for those who often feel pain on hips or knees during exercises. A secure support reduces damages from impacts on hips and knees.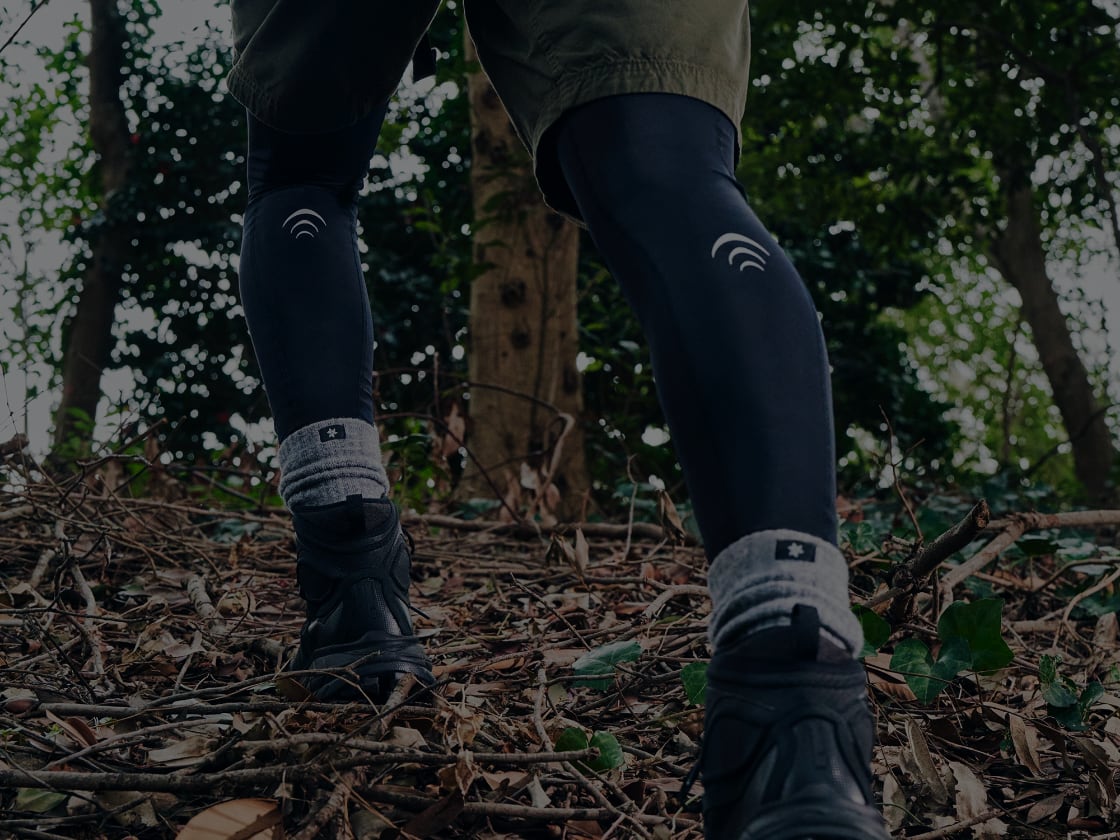 USE CASE 02
For high-impact exercises
Sports such as long-distance running and hiking with heavy backpacks are activities that put great stress on legs. Impact Air Tights mitigates such stress and support them maintain strong for longer period of time.