Goldwin to launch collaboration down jacket with MAISON KITSUNÉ on 10th December which only will be available in Japan. They will be sold exclusively in MAISON KITSUNÉ flagship stores nationwide, ZOZOTOWN (online platform in Japan) and in 3 of Goldwin flagship stores and Goldwin's Online Store.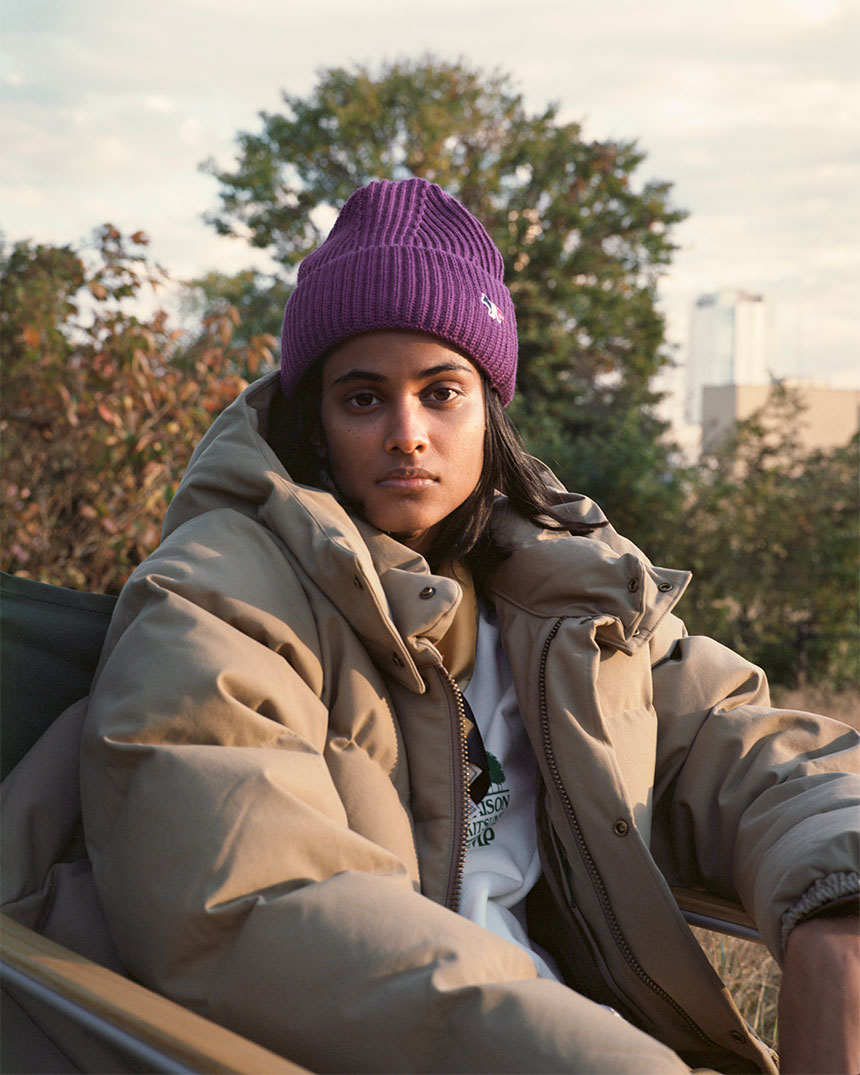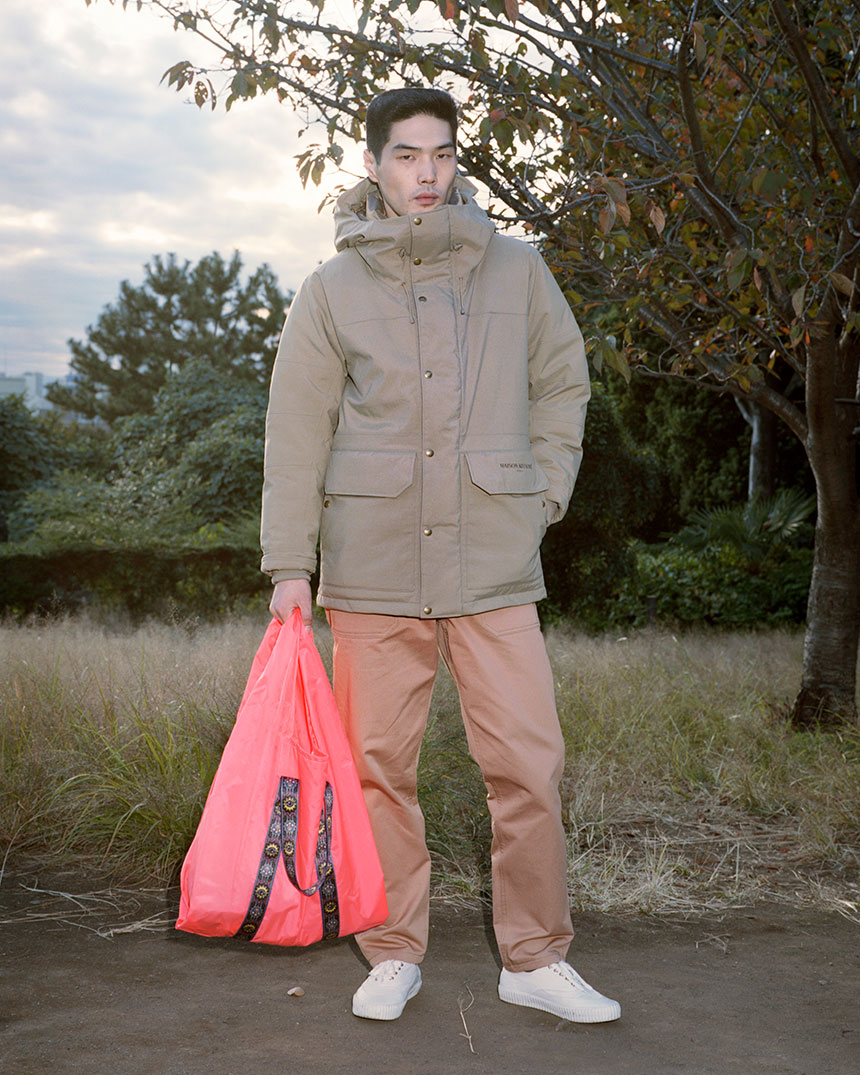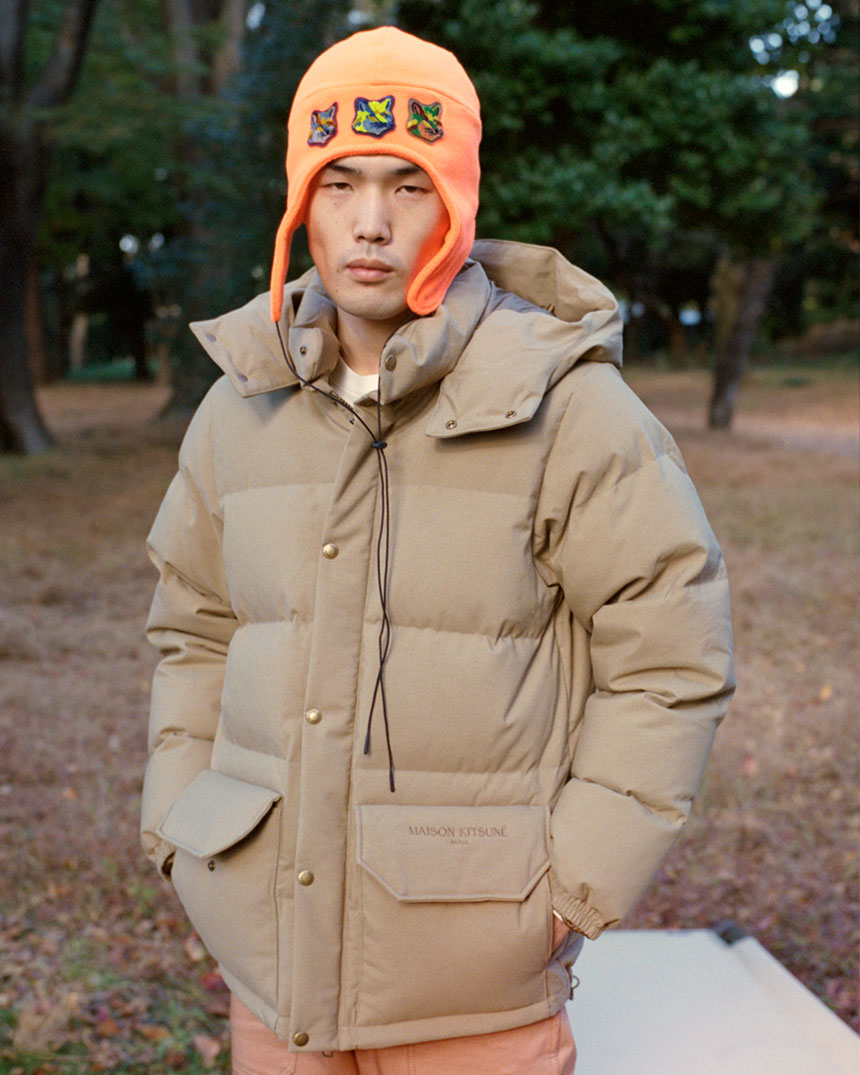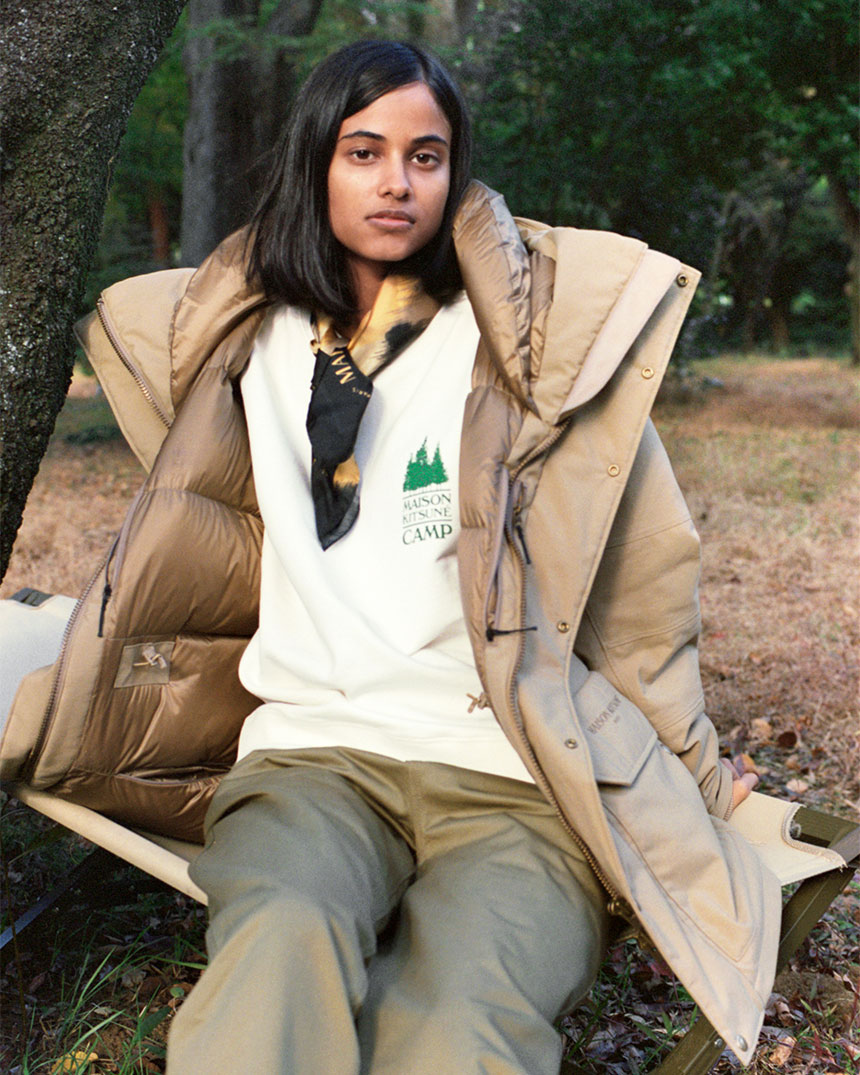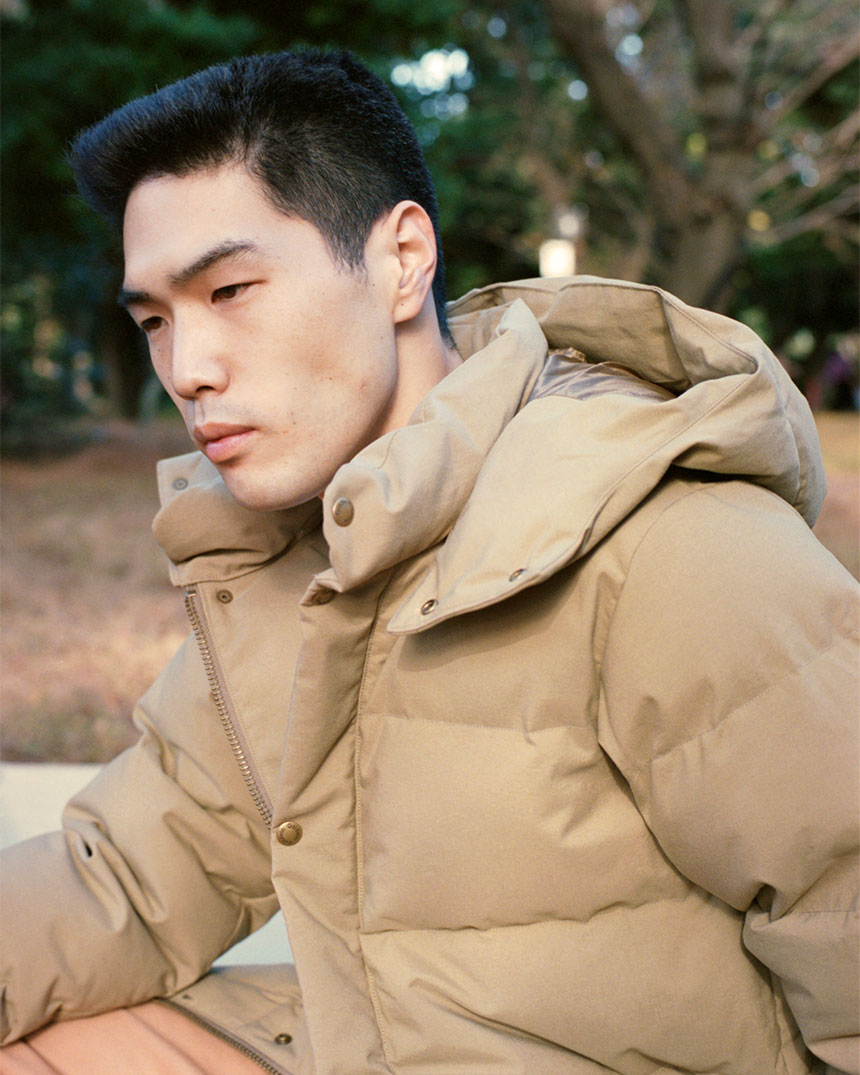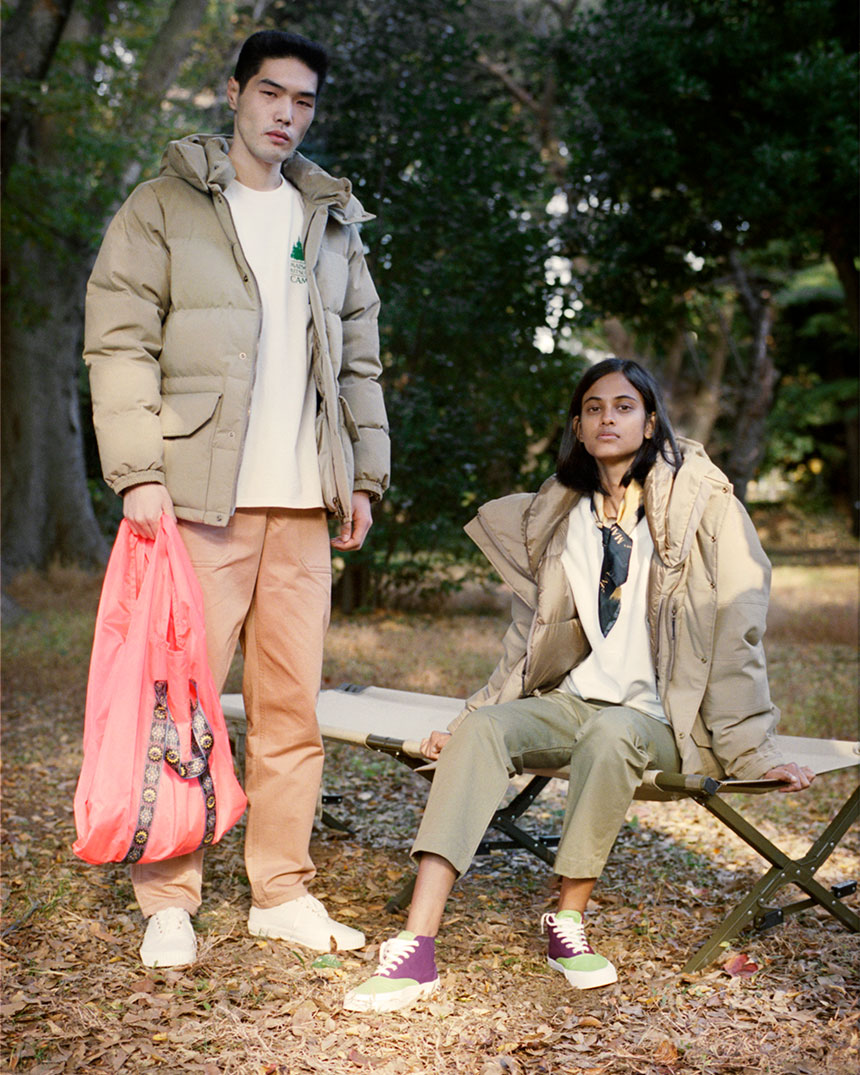 About the collaboration & products
High-dimensional fusion of technology and style.
Down Jacket Collection from Goldwin in collaboration with MAISON KITSUNÉ that unites universal design of authentic outdoor style, rational attention to the detail for an ultimate practicality and comfort, all in one.
Shell fabric is laminated for waterproof and moisture-permeation with a method that preserves rugged texture of the fabric.
Inner is insulated with "KODENSHI DOWN," which has far infrared ray heat retention effect.
Goldwin fully utilized its knowledge in ski and outdoor fields, and equipped these jackets with variety of pockets that are highly practical, such as outer pockets with flap closure, hand-warmer pocket lined with brushed fabric that is soft to the touch, inner security pocket with zipper closure and mesh pocket for storing small essentials.
From metal front zipper and dot-buttons to adjuster with material in original color that pairs well with the shell fabric, a passion for perfection can be found in every little details.
These jackets harmonize various functionalities and style with the use of fashion-forward pattern and material while maintaining simplicity, which perfectly represent the strengths and specialties of both brands.
The collection offers 2 styles; "Spur Down Parka" with hoody and longer length, and "Field Down Jacket" that has authentic outdoor style with detachable hoody.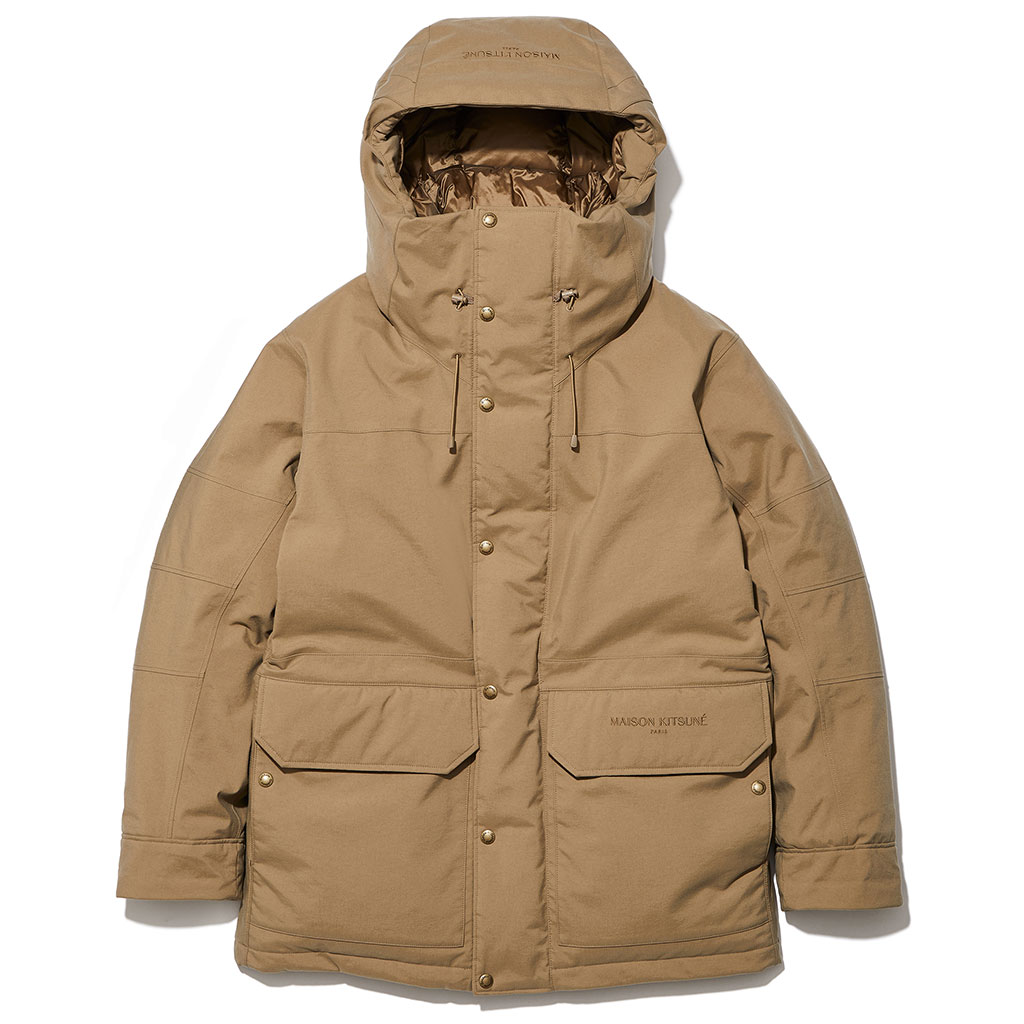 Spur Down Parka
Item Number:GL20320PMK 
Color:CB(Clay Beige)
Size:XS, S, M, L, XL
SRP:104,500 JPY (excluding tax;95,000 JPY)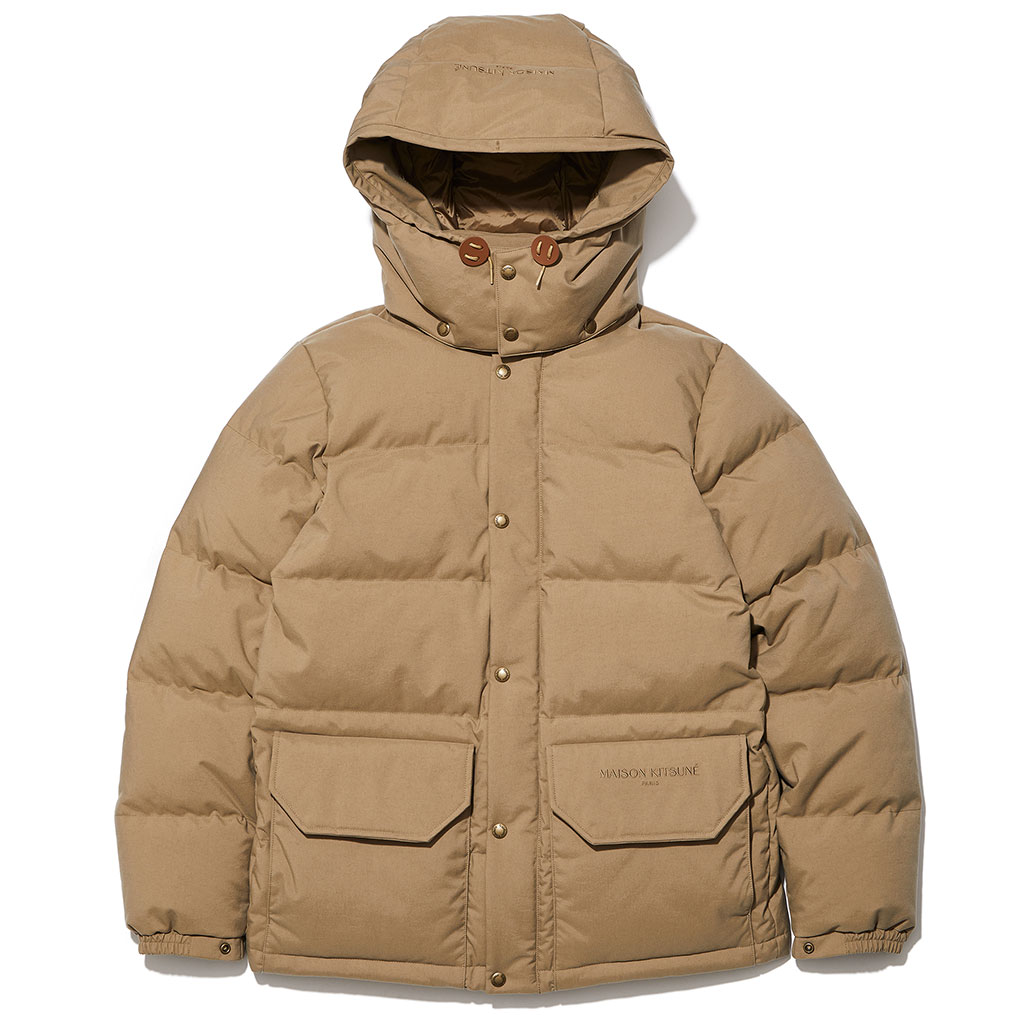 Field Down Jacket
Item Number:GL20321PMK 
Color:CB(Clay Beige)
Size:XS, S, M, L, XL
SRP:99,000 JPY (excluding tax:90,000 JPY)
ABOUT Goldwin
Goldwin is an international technical apparel brand whose purpose is to unify minimalist urban design with technical alpine performance. Its products, ranging from high performance skiwear, lifestyle apparel, activewear, and outdoor apparel, follow a distinct design philosophy that emphasizes thoughtfulness and an uncompromising attention to detail. Goldwin has refined its uniquely Japanese approach to design over a history that spans more than 70 years and has taken the brand to international heights, including affiliation with the Swedish and British national ski teams. Goldwin has flagship retail stores in the US, Japan, and Germany; its products can also be found online at https://www.goldwin-global.com/us/
About MAISON KITSUNÉ
Created in 2002 by Gildas Loaëc and Masaya Kuroki, Maison Kitsuné offers a unique, inspirational Art de Vivre blending a fashion brand (Maison Kitsuné), music label (Kitsuné Musique) and coffee shops (Café Kitsuné). Over the last sixteen years, the multi-faceted Paris-meets-Tokyo brand has consistently grown and increased its international influence organically, building a loyal fan base all over the world.