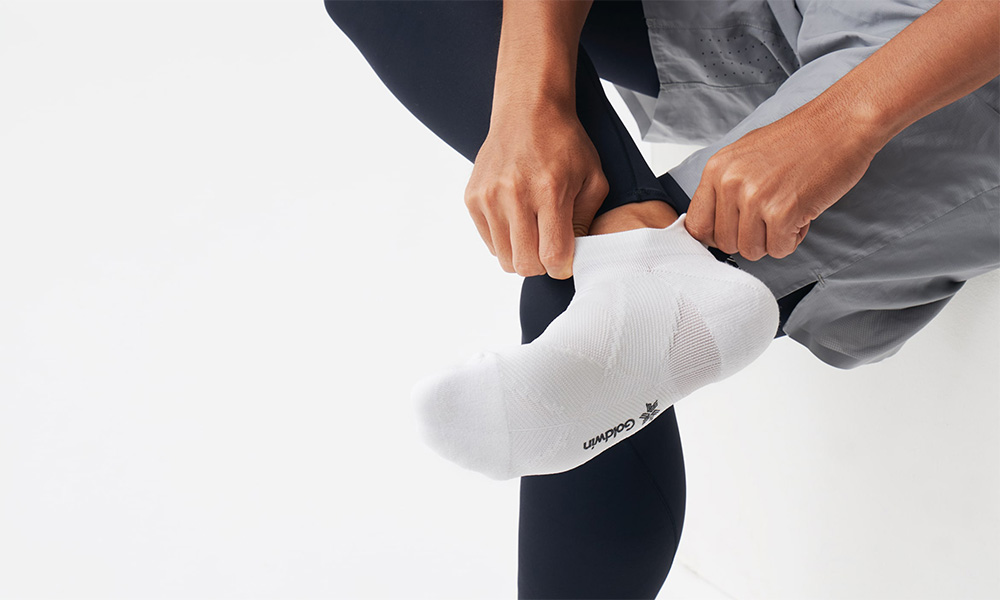 Compression, Conditioning, Comfort. Offering these three "C's" is the mission of C3fit series from Goldwin.All socks offer arch supports and comfortable fit, breathability and durability with added functionalities specific to different styles. Since functionalities demanded in socks varies with each situation or types of sports such as running or trail running, or whether they are needed for daily use, personal preferences and such. In finding the best socks for individual needs, we will go over each of our socks and introduce their specific features.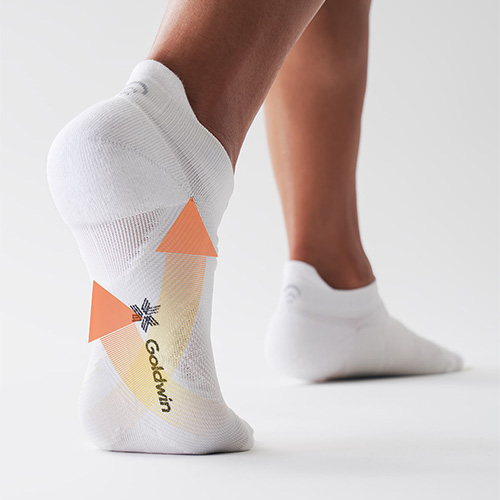 Our best seller item in our C3fit series, "Arch Support Short Socks," offers taping support that protects three arches of the foot.
There are three arches; longitudinal, lateral, and lateral vertical arch on the human sole. And our physical balance is maintained by such arches connecting three points; the roots of the big toe, little toe, and the heels.These arches play an important role in stabilizing the foot and entire body when standing, walking, running and more, and in mitigating impacts to the foot from such action.
Damaged arches fail to effectively absorb impacts and cause several problematic issues not only to the foot, but also to the entire body.
Complete support that protects three arches. Recommended for road running.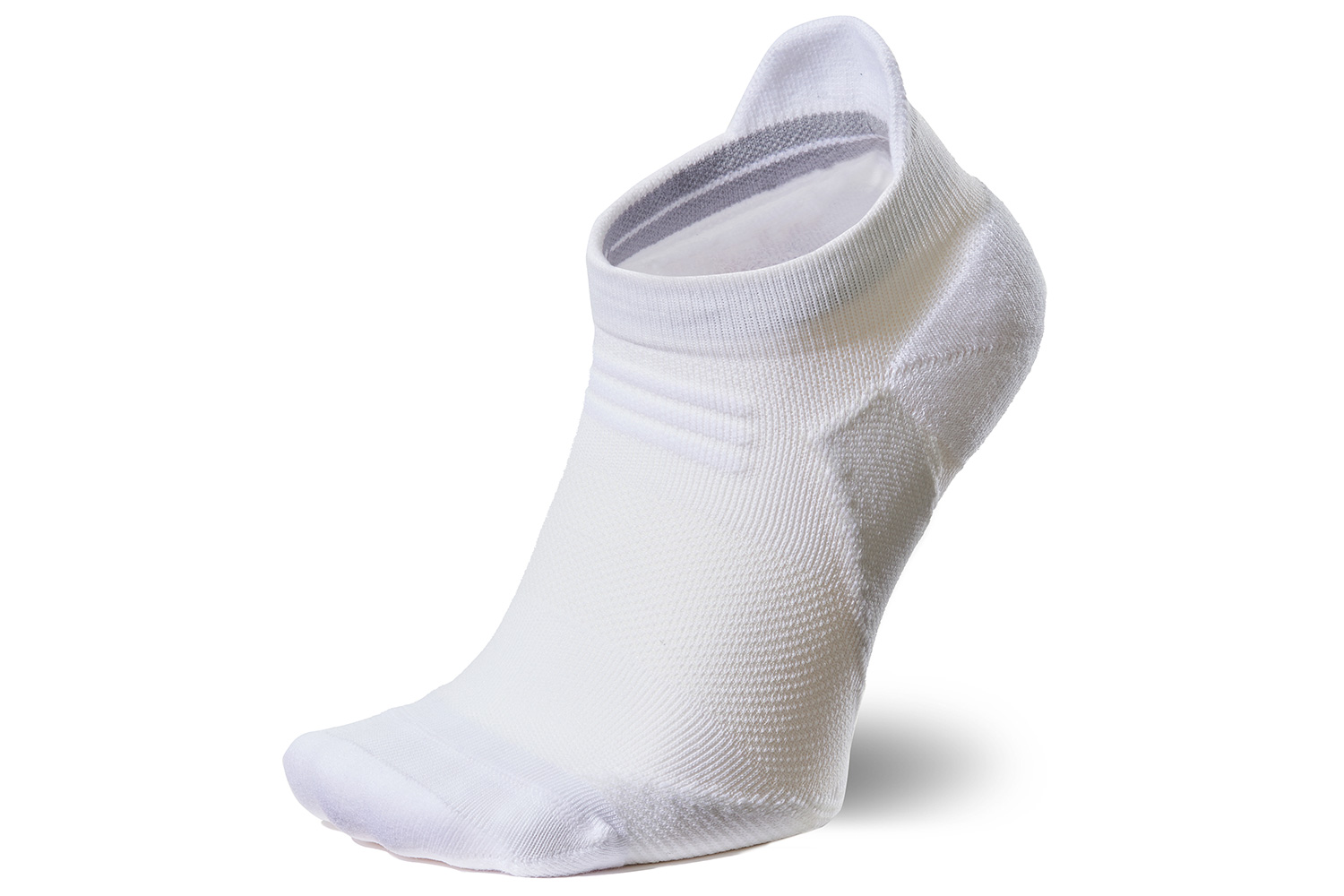 Taping construction of "Arch Support Short Socks" supports and protects arches from breaking down, so they can properly function as a suspension and adds momentum into steps. Also, a pile fabric is used on the heel and toe for better cushioning. The length is designed slightly longer to minimize rubbing of shoes to the skin which works great when running and walking. The item is also eco-friendly as it uses recycled polyester as its main material.
Arch Support Short Socks(Unisex)
$15.00
Separated toe design allows toes to move freely.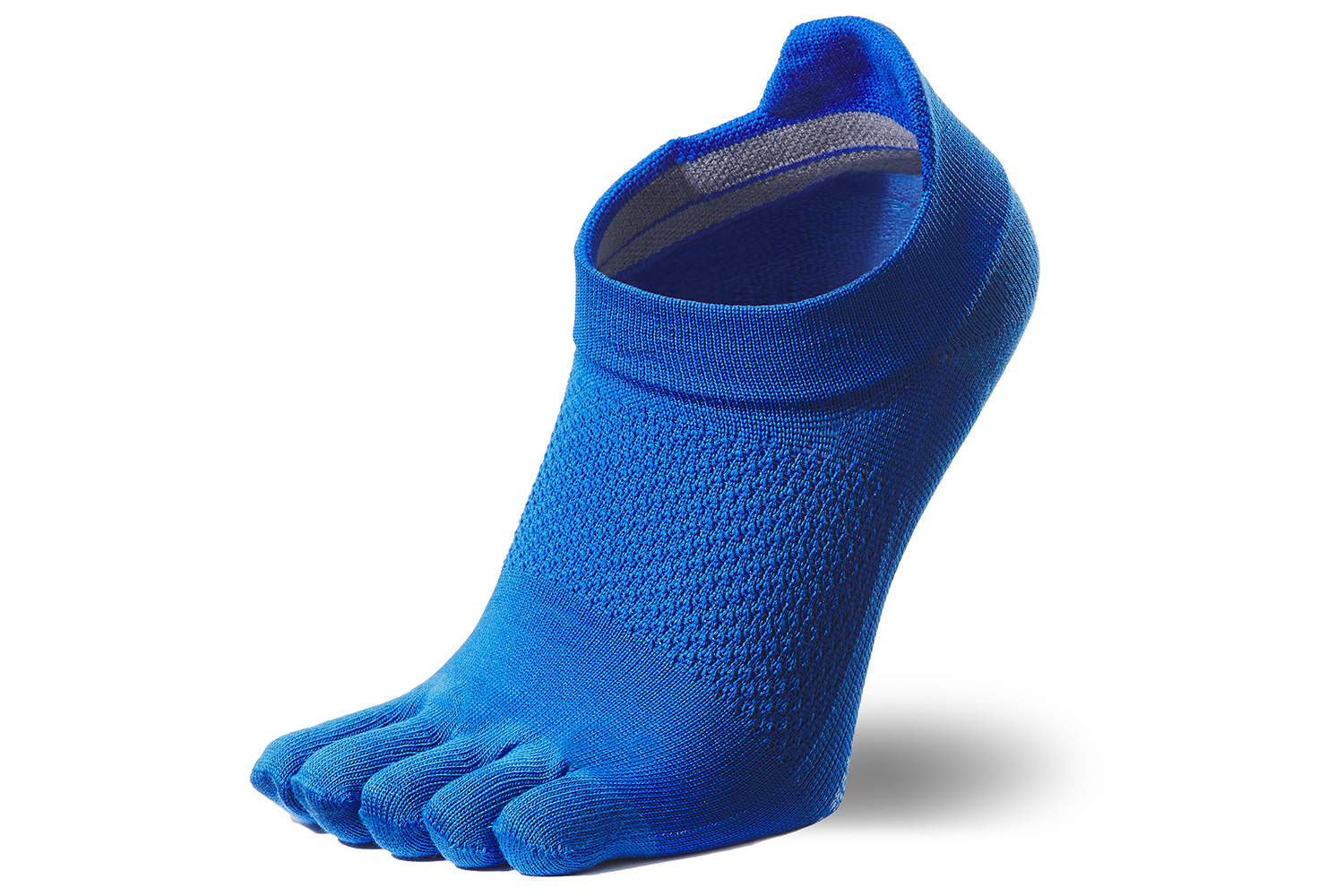 "5-toe Arch Support Socks" incorporates its original weaving style around vertical arch for an increased support. The highlight of this style is the free movement of each toes, allowing them to effectively stabilize the entire body. In addition, individual separation of each toe significantly reduces the accumulation of an excess humidity, keeping the foot nice and dry. "5-toe Arch Support Socks" also has its unique three dimentional construction for an ultimate comfort, which is ideal for anyone who seeks long-lasting breathability and restriction-free mobility. Recycled material is used in this item as well.
5-Toe Arch Support Short Socks(Unisex)
$15.00
For anyone who wants secure coverage all the way to the upper ankle. Recommended for people who loves trail running.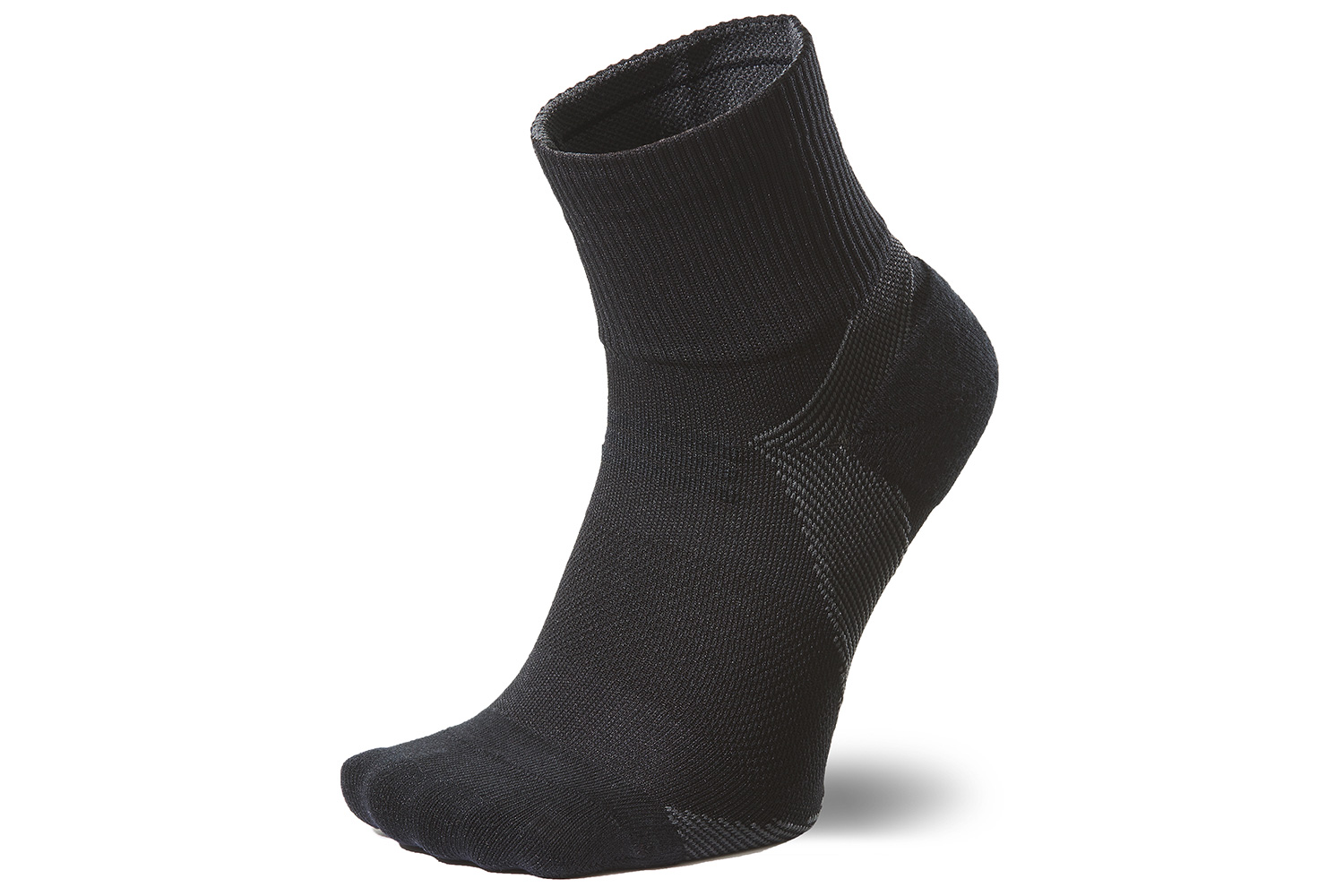 Quarter length "Arch Support Quarter Socks" for those who wants extra coverage. As in "Arch Support Short Sock," the main characteristic of this style is the taping construction that supports three arches of the foot. Its extra length is not only great for those who wears higher-cut shoes, but also for outdoor environments such as trekking and trail running. Its extra length can also prevent small rocks and branches from getting inside.
Arch Support Quarter Socks(Unisex)
$17.00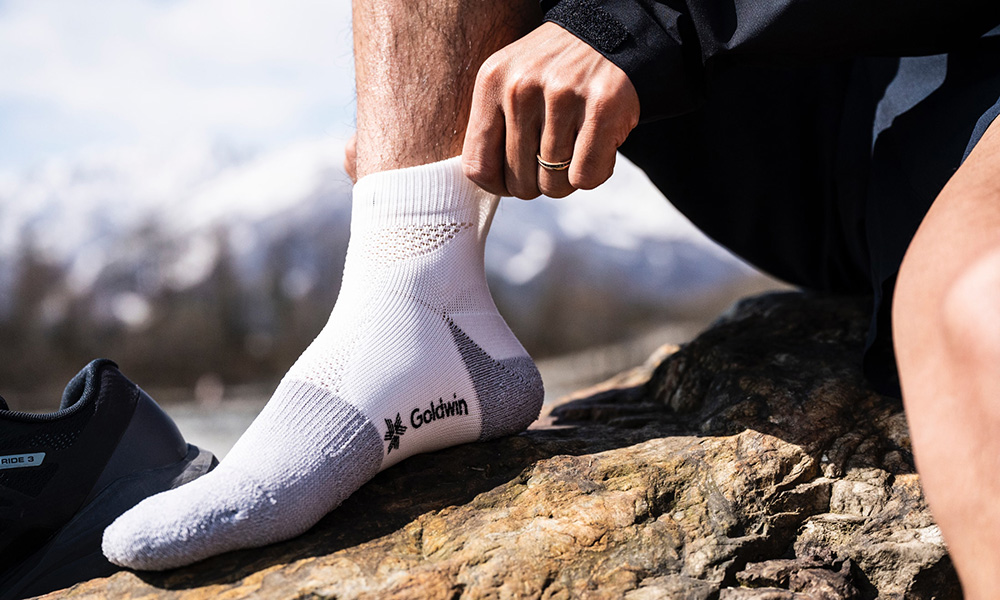 C3fit series from Goldwin includes models made of paper fiber. The raw material is Manila Hemp (Abaca) fiber from Philippines and has a unique stiffness and rough ruff texture. It has a Hemp fiber-like feel with added crispness that gives the sock dry-feel to the touch. Paper Fiber is a material which has been widely used in Japan from the past for its excellent anti-bacterial and deodorizing effects ideal for humid climate of Japan. i t is also an environment-friendly because the material is biodegradable, and the plant matures in about 2-3 years.
For those who want to enjoy playing sports in during seasons with extreme heat and rains.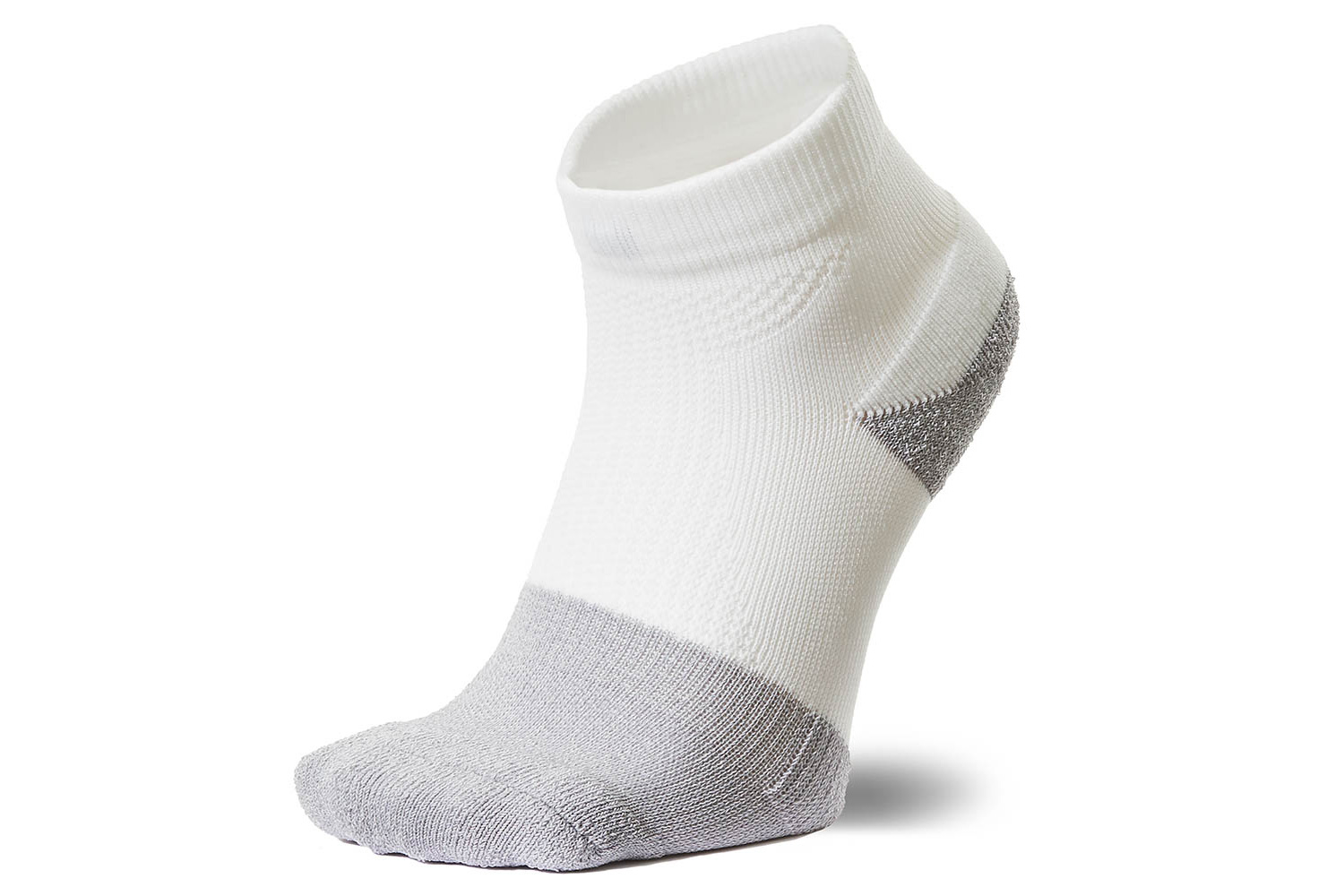 "Paper Fiber Arch Support Pile Socks" has unique dryness and excellent hygroscopicity that reduces excess moist and discomfort caused by it, maintaining freshness inside the shoe which is ideal in highly humid seasons and intense workouts. This socks also have arch support and a durability that is 5 times more than other conventional socks. Socks with excellent durability, arch support and lasting freshness. It is an ideal item for sporting activities during rainy season into summer and fall.
Paper Fiber Arch Support Pile Socks(Unisex)
$23.00
Breathability of Paper Fiber is great for sports and daily uses.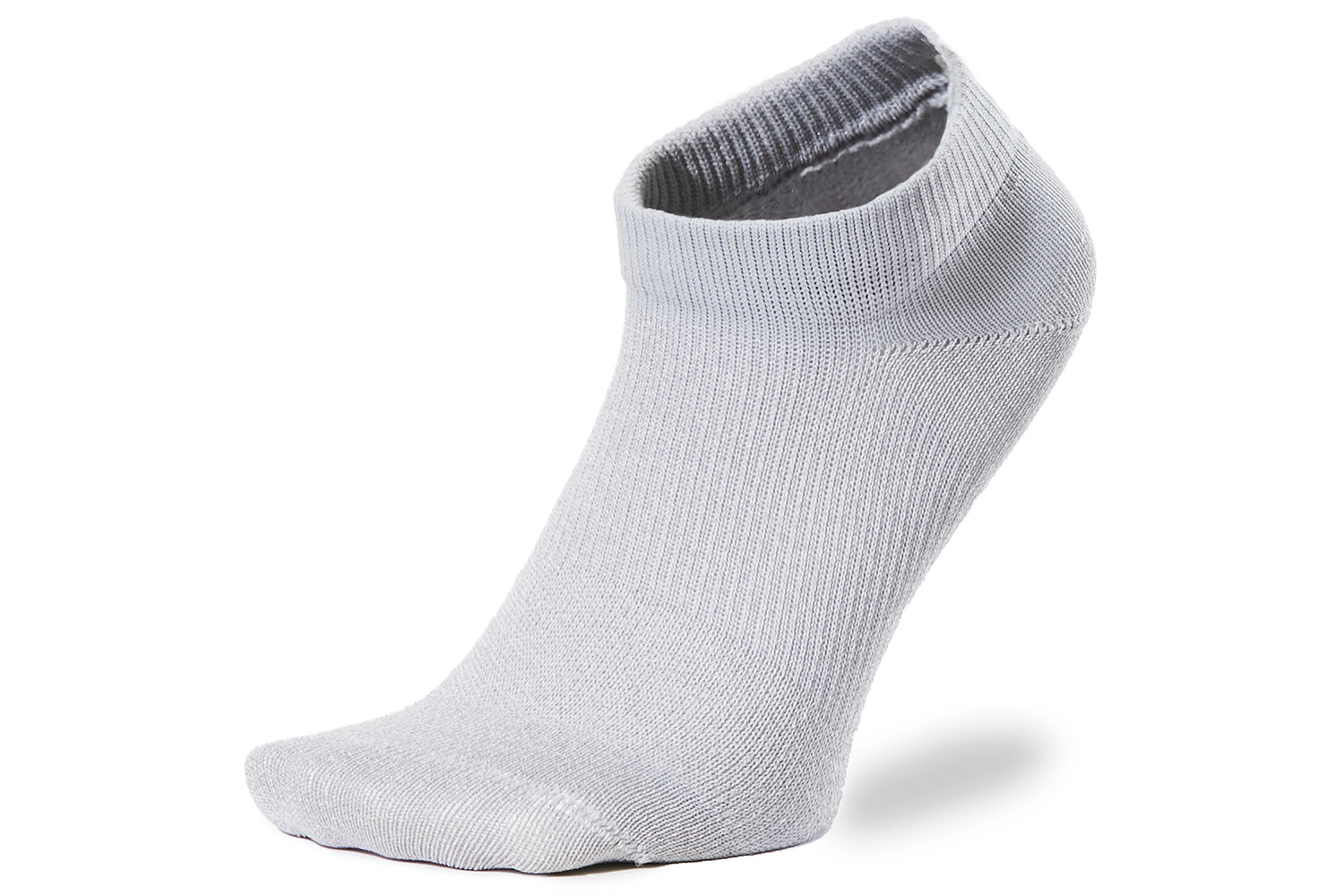 "Paper Fiber Arch Support Ankle Socks" has shorter length that sits below ankle, practical not only for playing sports but also for daily life. Our foot sweats just by walking during hot summer, but these paper fiber socks will maintain lasting freshness despite of the weather. These socks also provide secure arch support that mitigates damaging impacts placed on foot.