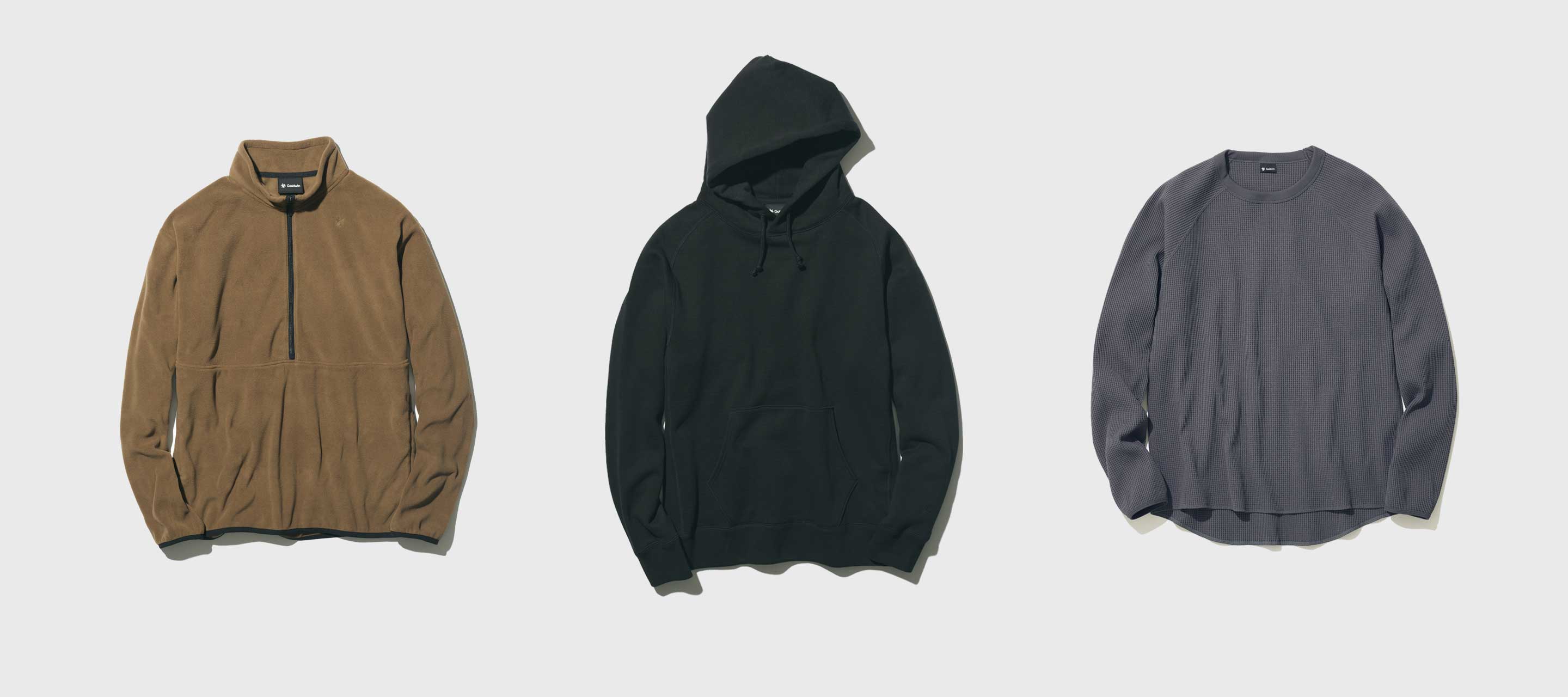 The Ideal Midlayer for Fall & Winter
The cold season is just around the corner – no problem with the right layering.

In autumn and winter, the most effective way to dress is to combine different clothing: Layering is the way to go! A waterproof jacket protects you against the wind and weather, while an insulating midlayer keeps you warm on the inside. To keep you comfortable out there in a wide range of conditions, we're offering a number of different midlayers in our collection. Whether you wear them on their own, or as a warm additional layer under a shell, they're versatile enough to cover all requirements. We'd like to give you an insight into the different materials that we use in our midlayers – and share some tips for how to combine them with other pieces in our collection.
Material insights – these are the fabrics we use in our midlayers
POLARTEC Micro Fleece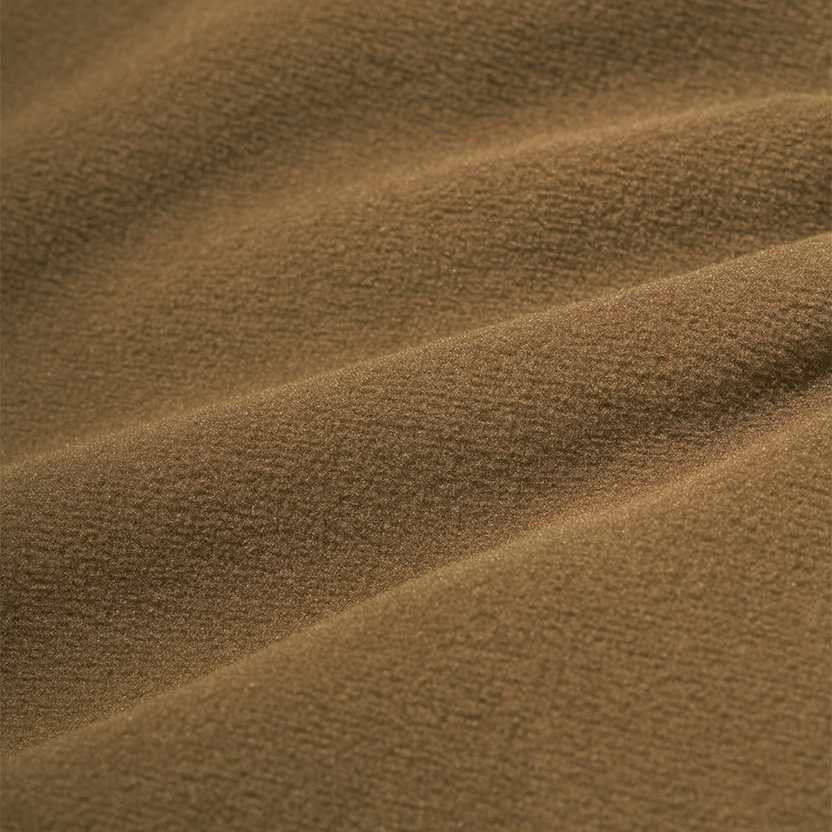 This micro fleece fabric is a real classic from POLARTEC. The fabric is very soft and pleasant to wear next to the skin. In addition, it provides good insulation from the cold outside and is exceptionally fast drying. Due to this characteristics, the fabric is ideal for midlayers and has remained extremely popular – for over 30 years.
Brushed Loopback Cotton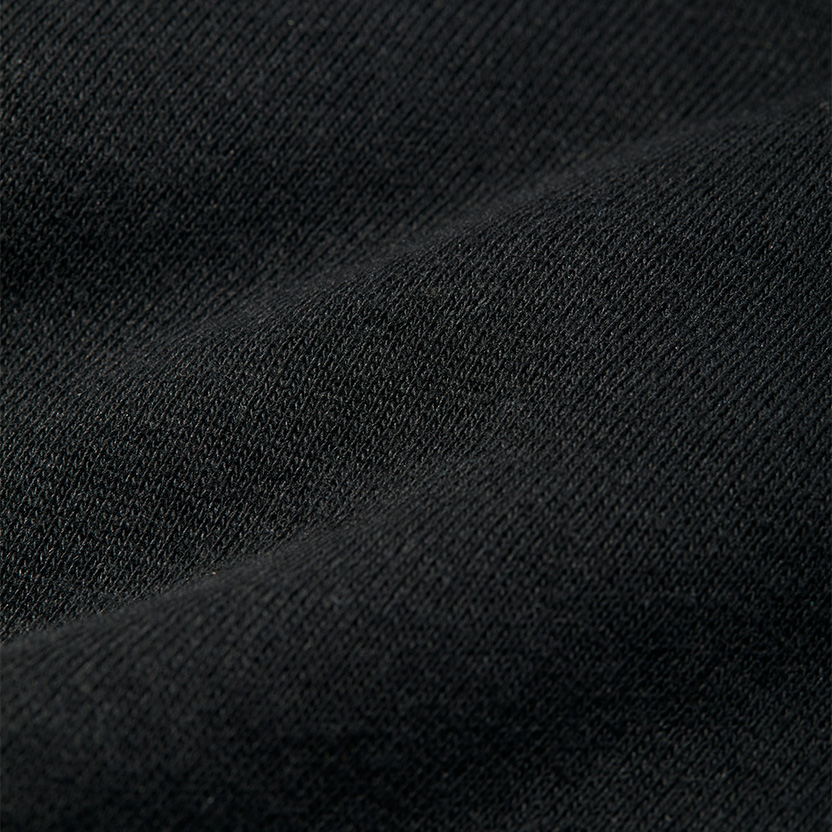 Brushed Loopback Cotton is a rather unique material. It's knitted on a special machine only found in Wakayama, Japan. The fact that it's only possible to produce just one metre an hour gives you an idea as why it might be so exclusive. Brushed Loopback Cotton is highly robust, tear-resistant and retains its shape even after repeated washing. In addition, the fabric is made of organic cotton and remains soft to the touch – ideal for making high-quality comfortable midlayers.
SOLOTEX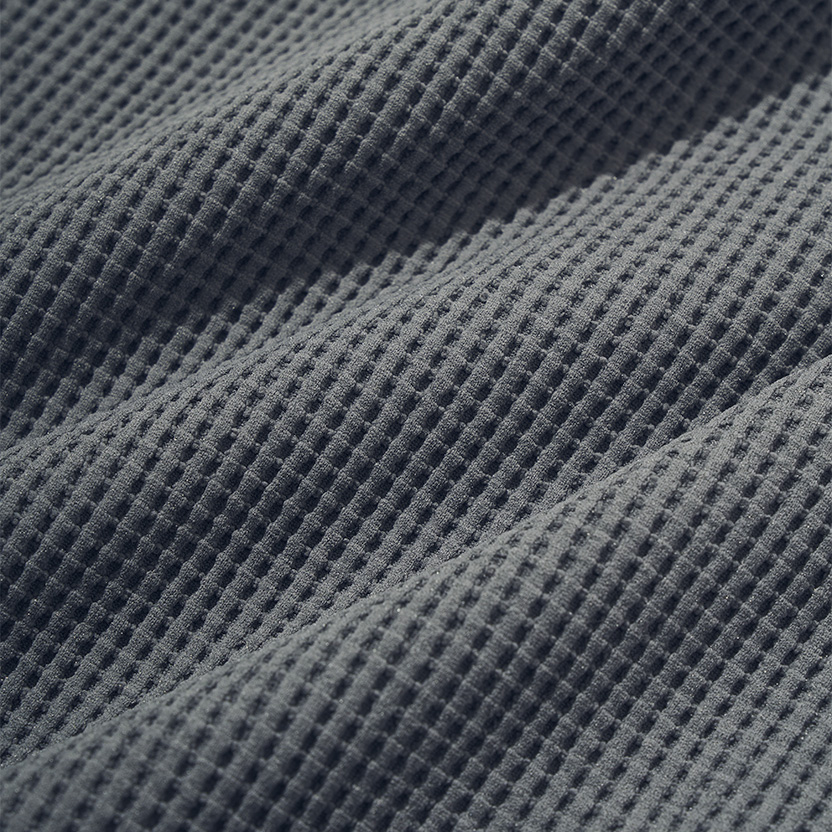 SOLOTEX is a stretchy fabric made of two different yarns with compression functionality. This soft, smooth, crease-resistant material allows moisture to escape quickly to the outside. Moreover, SOLOTEX is abrasion-resistant, offers light insulation and is highly breathable. Waffle-structured midlayers made of this highly functional fabric can be worn all year round. The material also offers UV protection.
Micro fleece midlayers – and how to combine them
Our micro fleece midlayers are particularly versatile. They're ideal for outdoor sports. But they also make a good impression around town, thanks to their clean, minimalistic design. When the temperature really drops, we recommend combining our Micro Fleece with either our 2L jacket or our insulatetd puffy coat – to really beat the cold.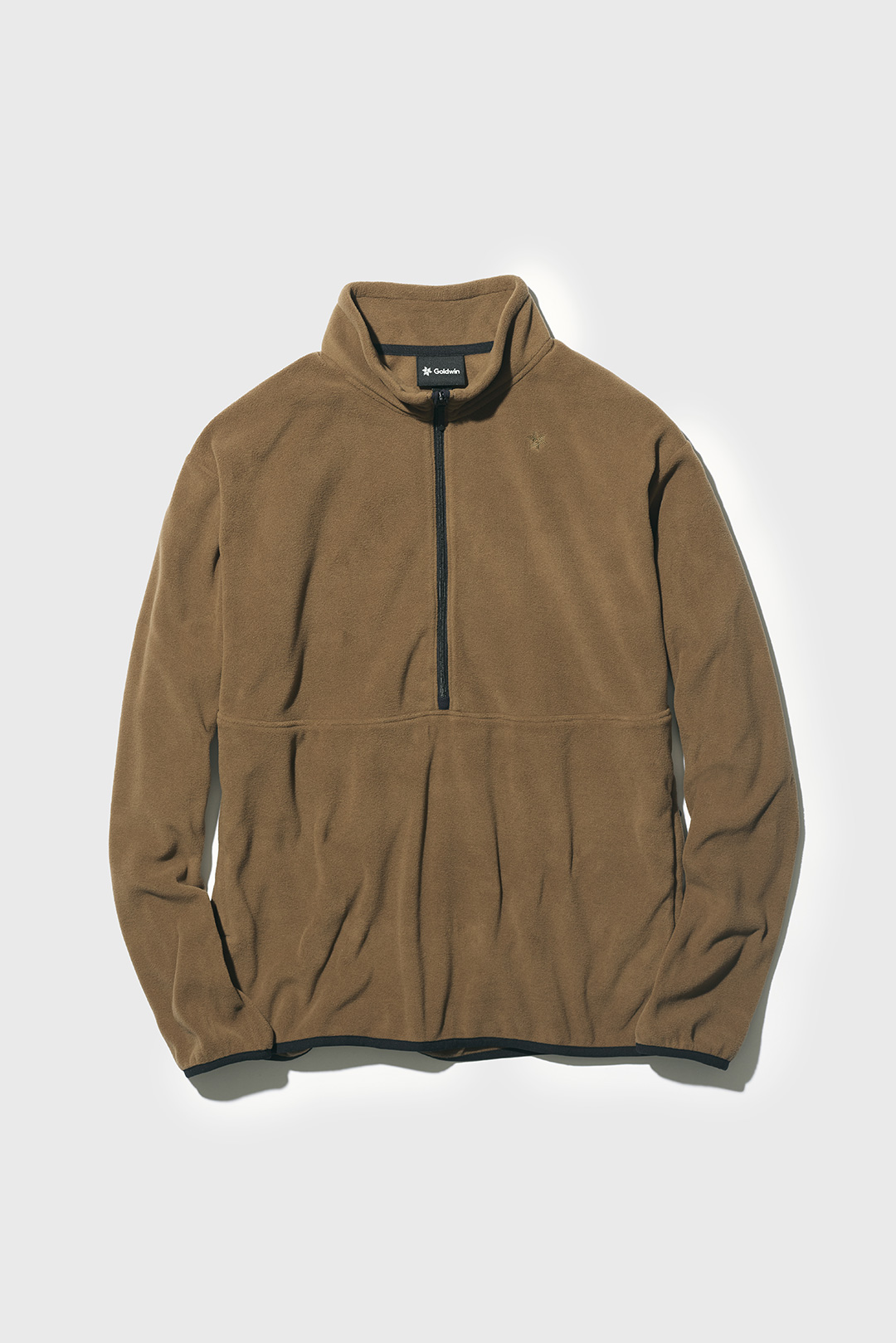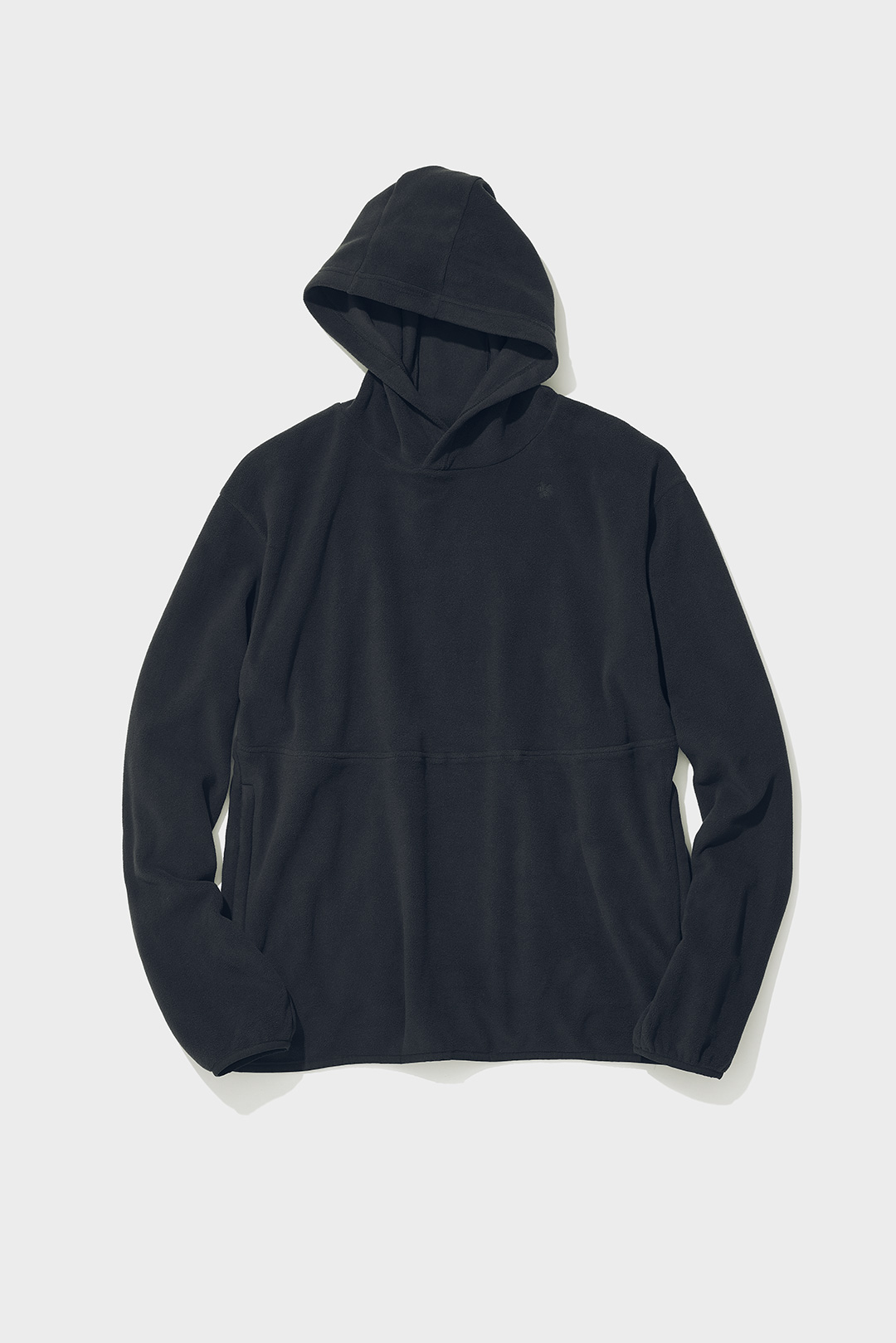 Micro Fleece Half Zip

Micro Fleece Parka
Brushed Loopback midlayers – and how to combine them
We use Brushed Loopback Cotton to make soft and fleecy midlayers that provide cosy warmth on cold winter days. The soft Brushed Loopback Hoodie offers outstanding breathable wear comfort and great freedom of movement. This is made possible by the special ribbed structure that is applied on skirt, sleeves and side. For additional weather protection, match the midlayer with our Mobility Jacket – or for greater warmth – with our Down Hooded Coat.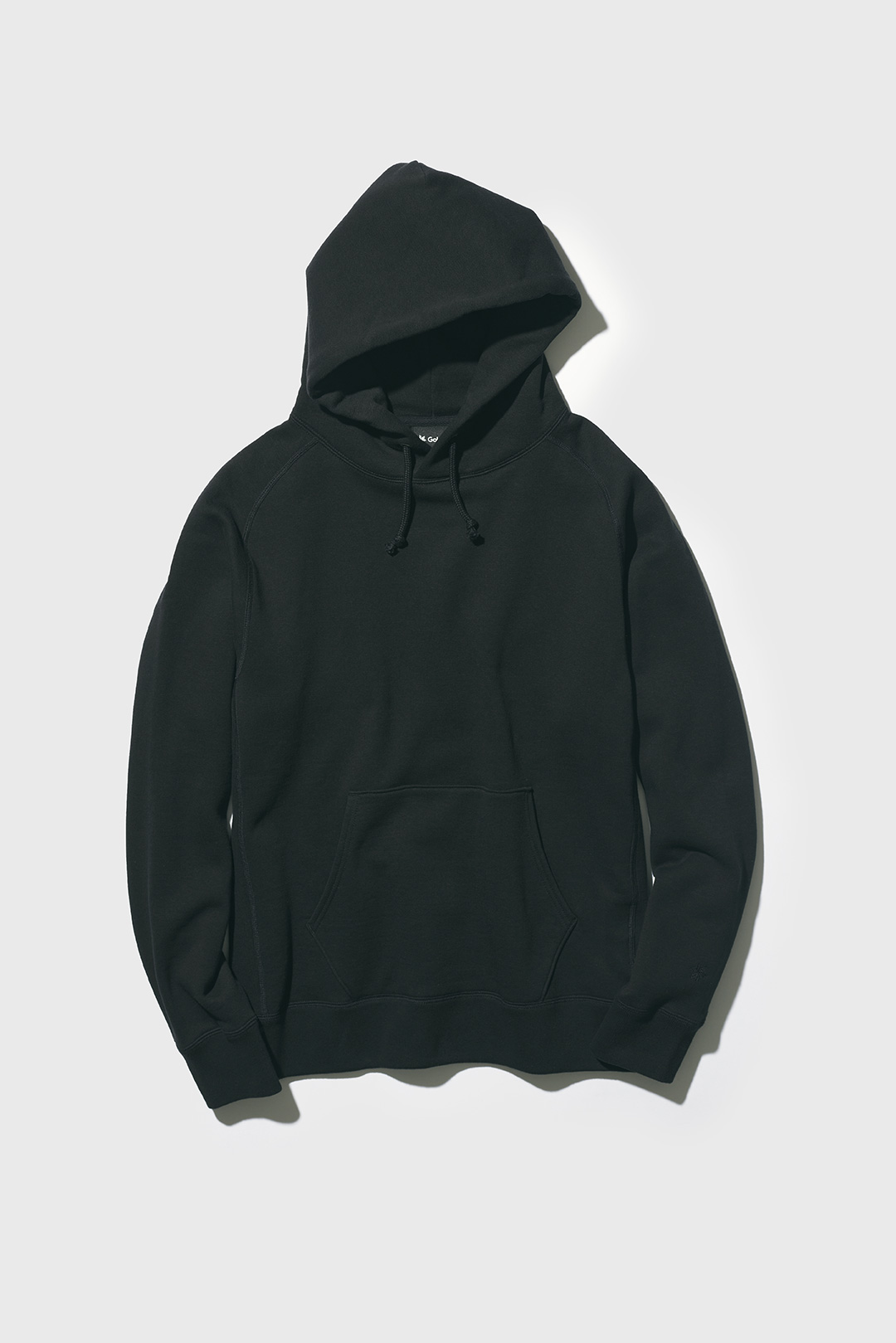 Brushed Loopback Hoodie

Brushed Loopback Sweatshirt
SOLOTEX midlayers – and how to combine them
The lightweight, soft and smooth Thermal L/S Hoodie made of SOLOTEX provides very good insulation. This is further supported by the high collar and hood that can be worn as a balaclava. It's the perfect midlayer to combine with our outdoor shell jackets or with a warm puffy jacket. This way you'll be perfectly equipped for changing autumn weather conditions or cold winter days.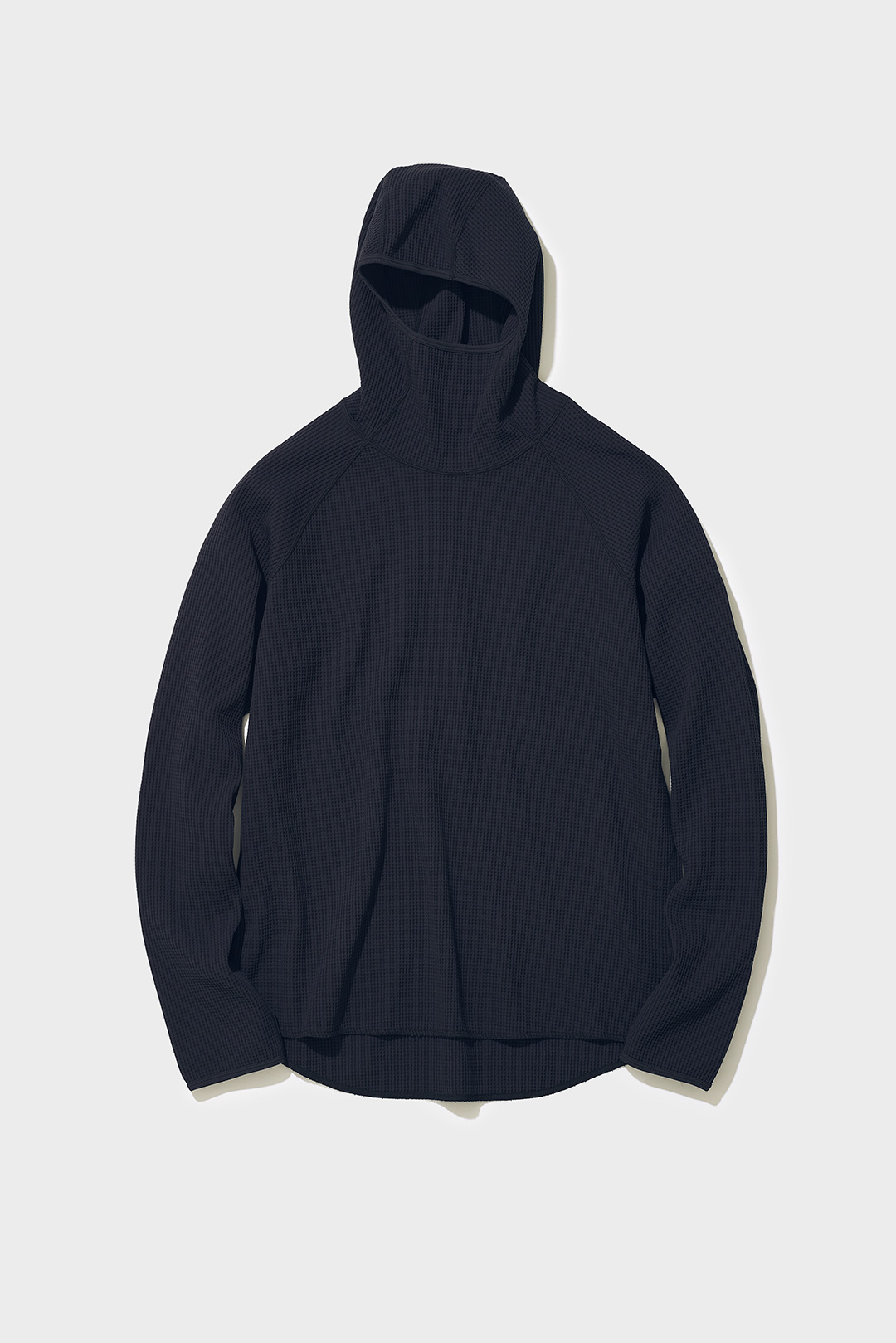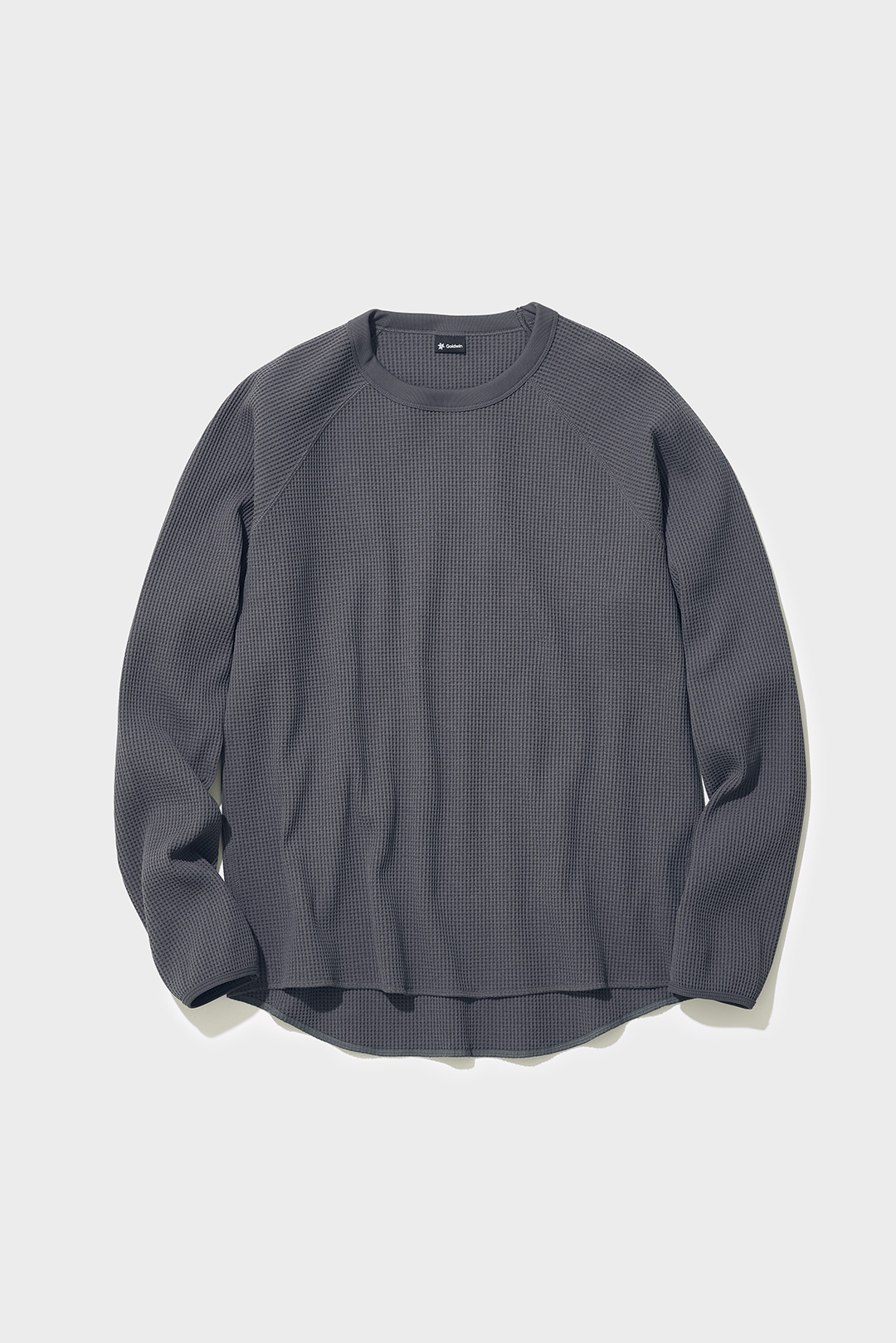 Thermal L/S Hoodie

Thermal L/S T-Shirt