Warm outerwear for the coldest winter season.
What is the newly developed '3D Box Baffle'?
This season's Goldwin high-loft outerwear is a game-changer. It introduces a newly developed down structure that ensures high insulation power, adaptability to all weather conditions and movement, and lightweight design. This is due to the cuboid structure, '3D Box Baffle' down chambers that snugly line the inside of the jacket.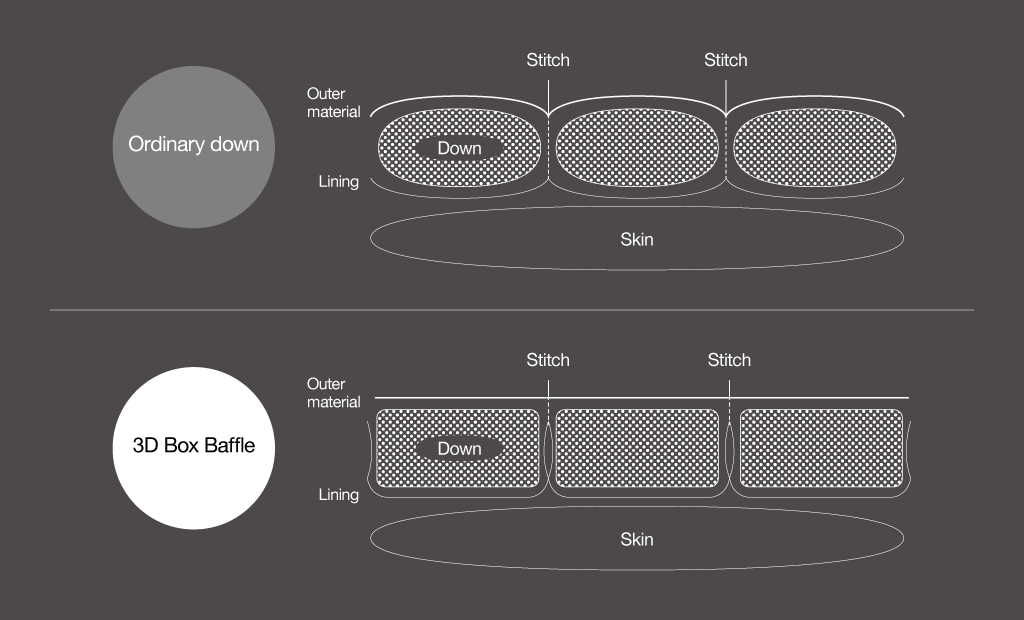 Conventional baffle structure in down jackets often fails to follow body movements adequately, resulting in cold spots at the seams where the down can get compressed, allowing cold air to penetrate. Goldwin's 3D Box Baffle structure adds special tucks and darts to the fabric that forms the baffles on the inside (the inner lining in the top photo), allowing the down to loft and expand to reach its full volume in a three-dimensional manner. Each independent 3D Box Baffle can adapt to movement, closely conforming to body shape without creating cold spots, thereby enhancing insulation.