With its brand concept of three Cs; Compression, Conditioning, and Comfort, the collection offers high-performance tights that effectively assist in recovery from athletic activities and maintain optimal body conditions.
The original 3D design follows leg movements and enables smooth running gait.
The sports tights with cutting-edge technology, practicality and comfort.
Here are the details on the lineup; "Inspiration" and "Impact Air".
Inspiration Long Tights

Performance-enhancing tights that assist blood circulation.
These Japanese medical grade garments help you condition your body prior to exercising and help expedite recovery afterwards. They are also great for reducing leg swelling during your daily activities and long hour travels. The graduated compression design assists in blood circulation; effectively supplying oxygen and nutrients to every part of the body. At the same time, its design suppresses excessive muscle vibration to minimize energy loss and increase efficiency in physical exercise.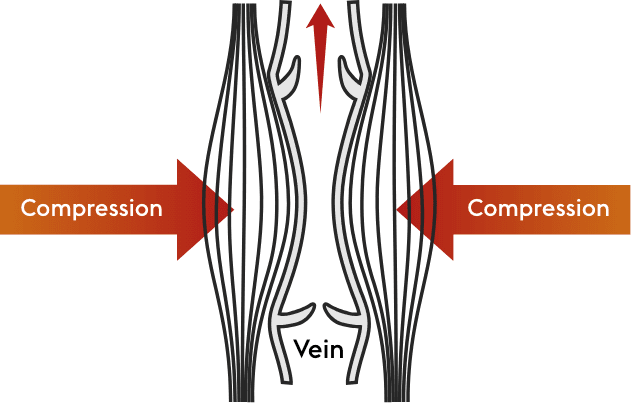 Impact Air Long Tights

Lightest support tights that provide full support
The tights wrap the entire lower body with taping support. They especially provide protection to the lower back and knees; easing the impact caused by strenuous activities. Use of lightweight and thin stretch material has enabled the tights to be 119g, (Men's M size) without compromising the full support. Goldwin's original 3D pattern enables the tights to be extremely light and to provide optimal mobility
Impact Air Tights is both light and firm, making it ideal in providing hip and knee support for activities that impact the lower body for long periods of time, such as trekking and trail running.