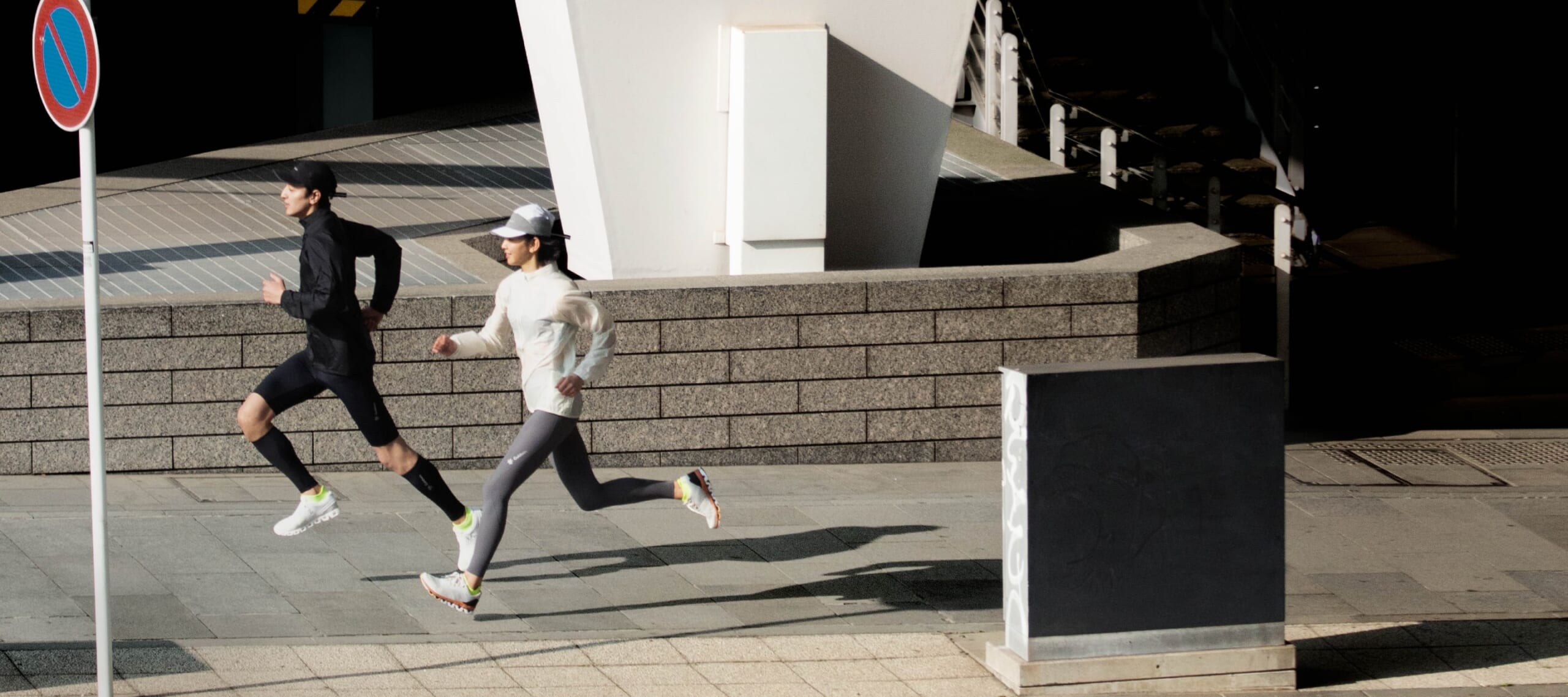 Compression tights- The Goldwin guide to choosing the right tights
With spring just around the corner, you might have considered introducing a running routine into your lifestyle. To get things started, your runner friends may have recommended compression tights, but maybe you're not sure what to buy or how to choose them? Here are some tips on compression tights and how to choose the perfect tights.
The basic priniciple of tights
1. Why are compression tights important?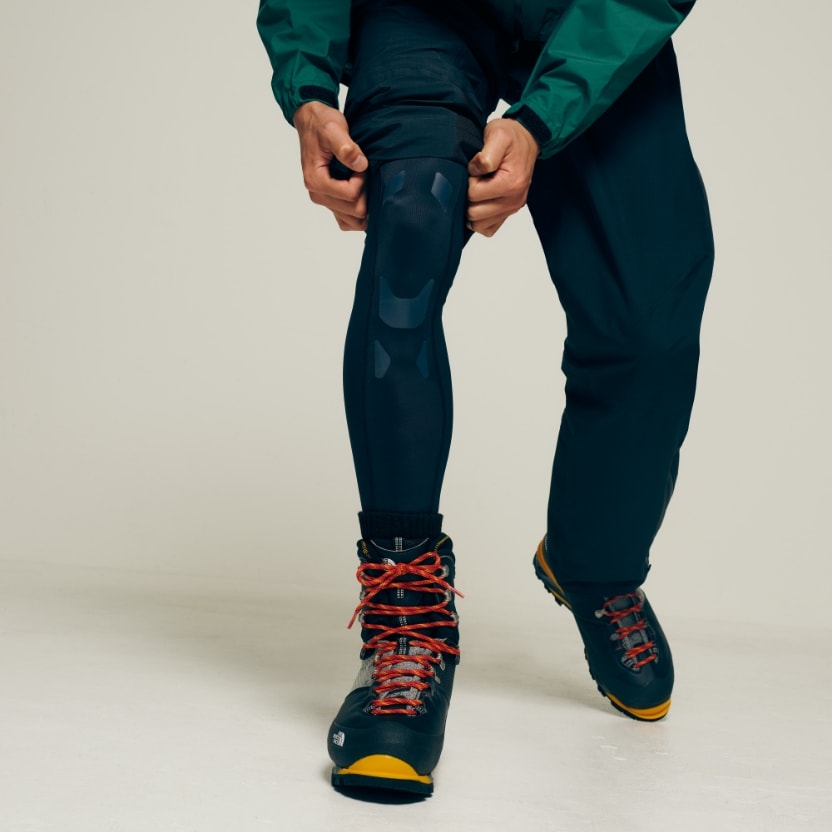 They can reduce impact on your legs, hips and lower back. What compression tights have in common is compression design, which suppresses muscle and fat vibration. By suppressing vibration, it reduces impact on legs and hips. Regardless of whether you are exercising or just walking, muscle vibration occurs. The longer it lasts, the bigger the impact on your lower body. For those with knee, hip and lower back issues, compression tights are definitely something you can rely on.
2. How are Goldwin tights different?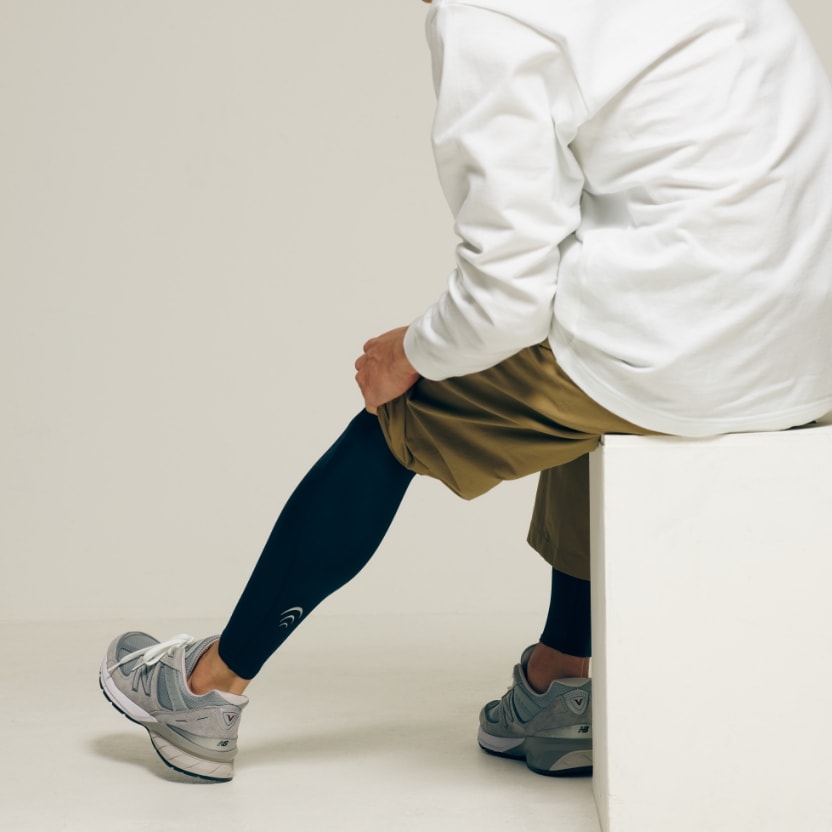 Goldwin's compression tights use innovative materials and 3D pattern designs based on ergonomics to enhance comfort when wearing. Unlike flat-design tights, our 3D pattern prevents tights from slipping, provides a better fit at the knees, and promotes a smoother running gait.
The material is originally developed in Japan to offer stretch, durability, and comfort next to skin.
3. How to choose the right tights?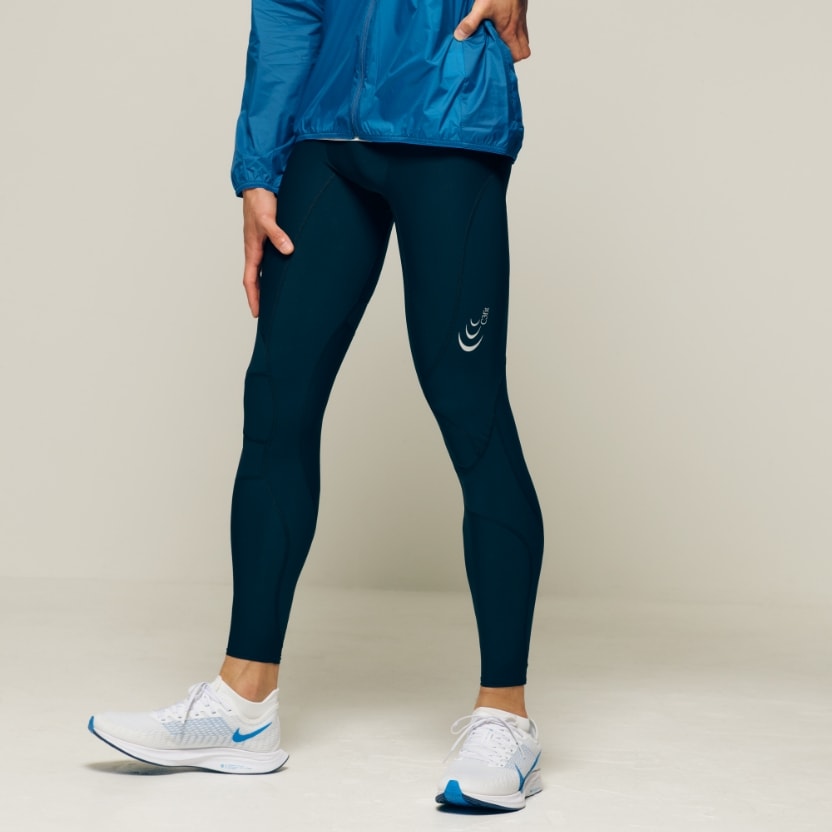 There are several different types of compression tights in the market. Some provide graduated compression to promote blood flow and reduce swelling, while others offer high support for long distance runs. Here, we'd like to introduce two types of tights in detail. See what suits your usage and needs best.
Which tights fit you best?
Goldwin makes two different types of high-performance tights developed to meet the demands of different needs and scenes. We compare them to help you understand better.
Inspiration Long Tights
Multi-use compression tights for performance and recovery
Certified in Japan as a medical-grade compression garment
Impact Air Long Tights
For long-distance runners seeking support at critical areas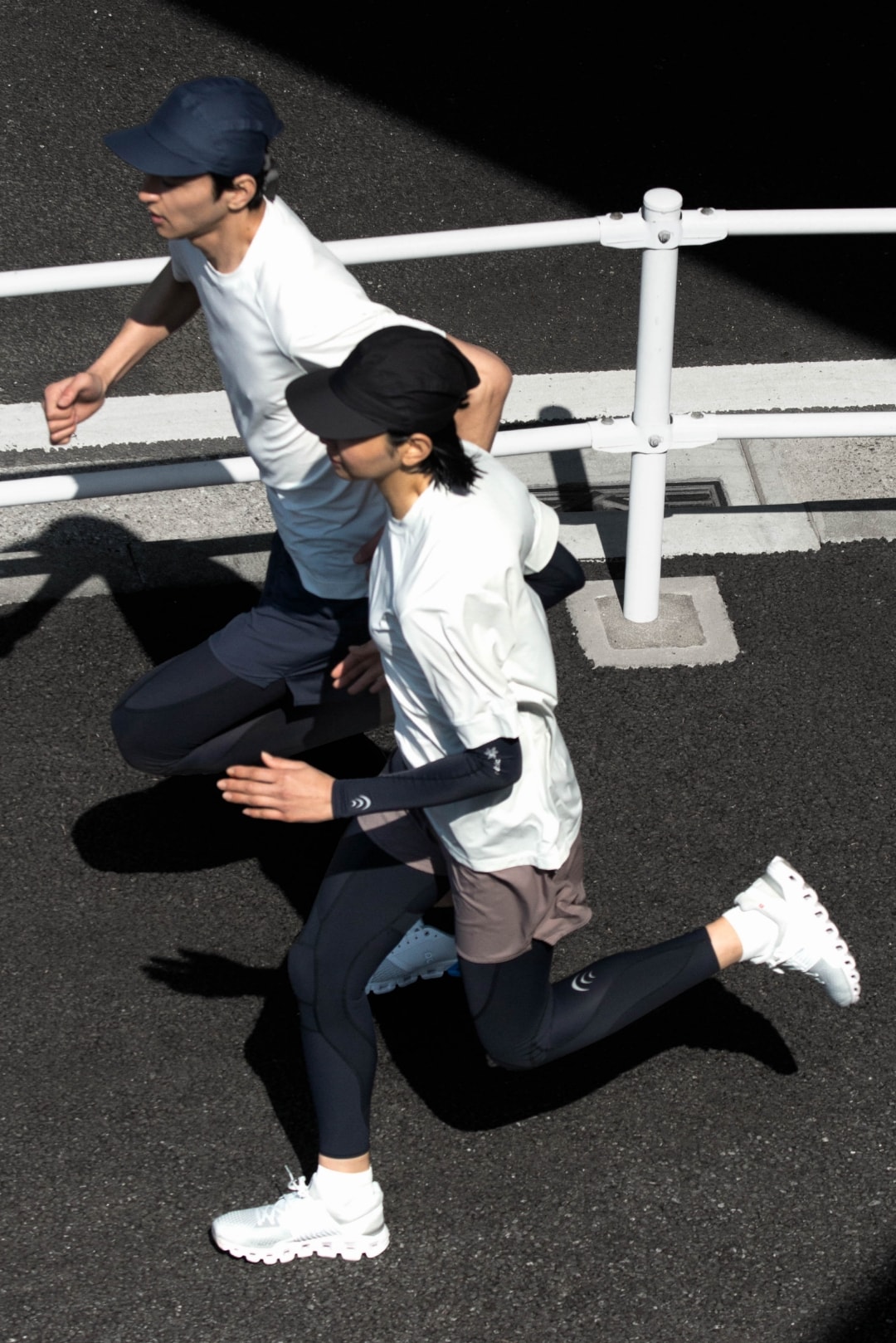 Lightweight

Support

3D Pattern