Goldwin's Shirts Guide for Spring Summer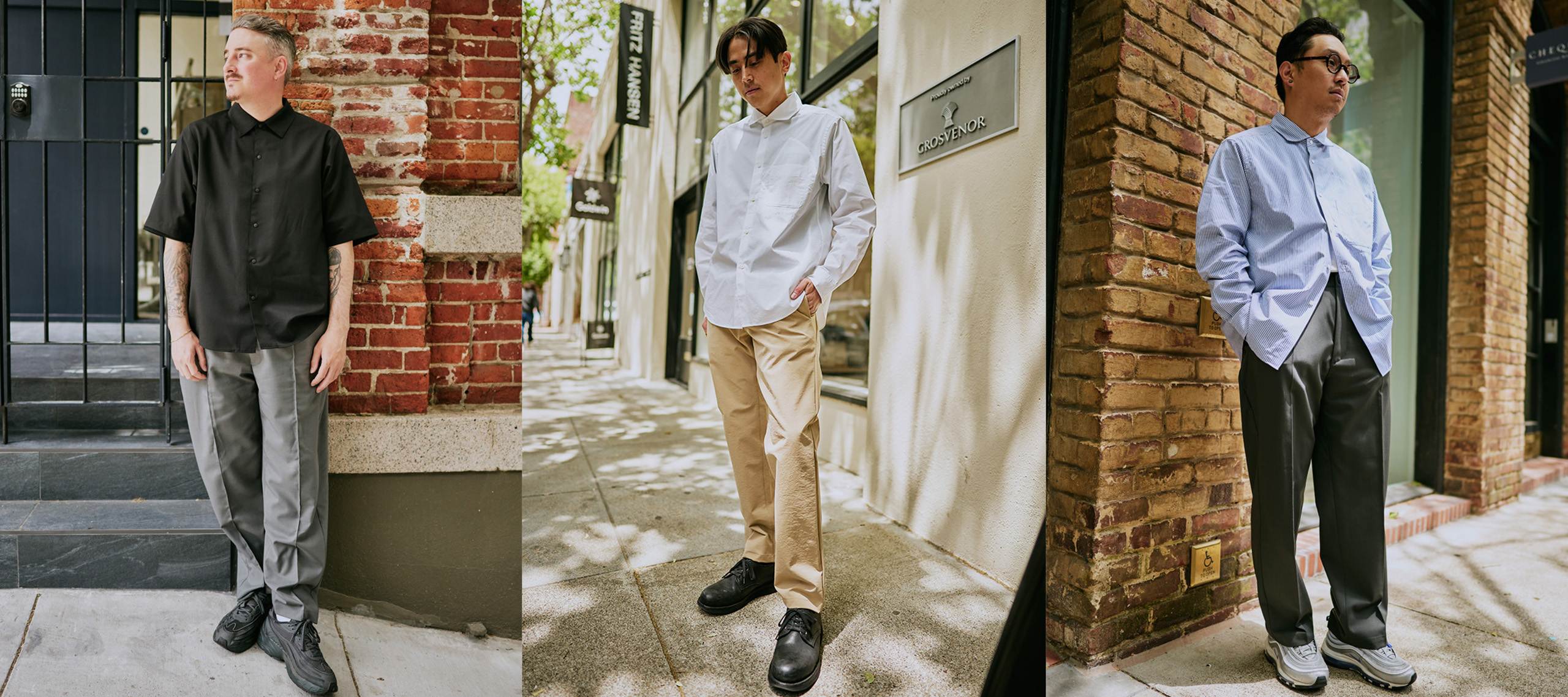 Shirts are a wardrobe staple for the warmer months.
Whether smart shirts for the office, or casual shirts for the weekends, a shirt is essential in everyone's life.
Goldwin shirts are ideal to wear for both urban lifestyle and business use. Their outstanding versatility and unique details have led wearers to return time and time again.
Discover more about why our shirts are so widely loved by everyone.
Dedication to Detail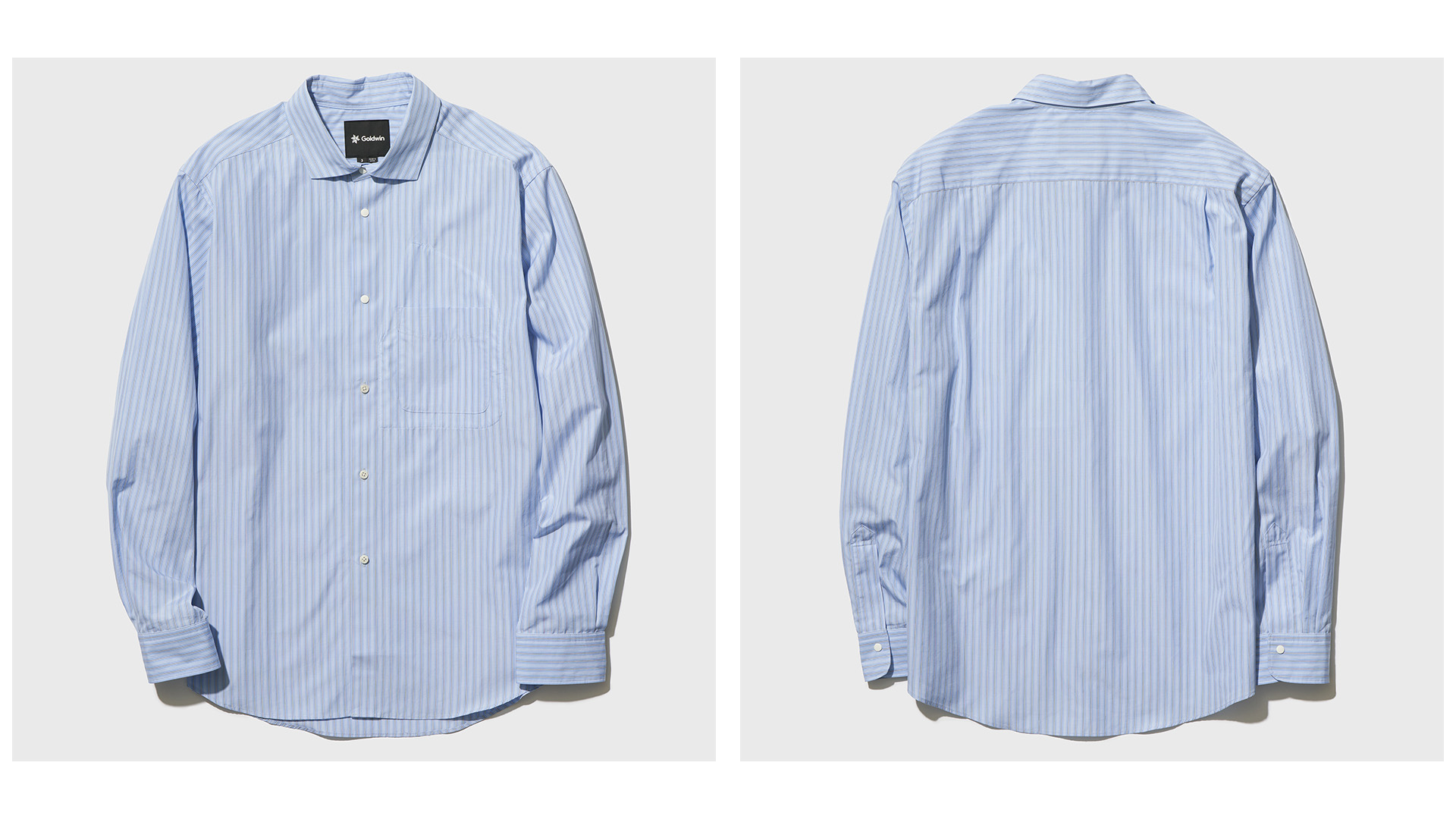 The collar says everything about a shirt. Our collars are the result of creative extensive design, build and iteration process with millimeter micro-adjustments to perfect the angle, length, width, balance and openness of the collar.
In addition, although these shirts are fundamentally casual shirts, they feature seam allowance widths and yarn counts used in dress shirts that gives them a more elegant and sophisticated look.
Unique Functionality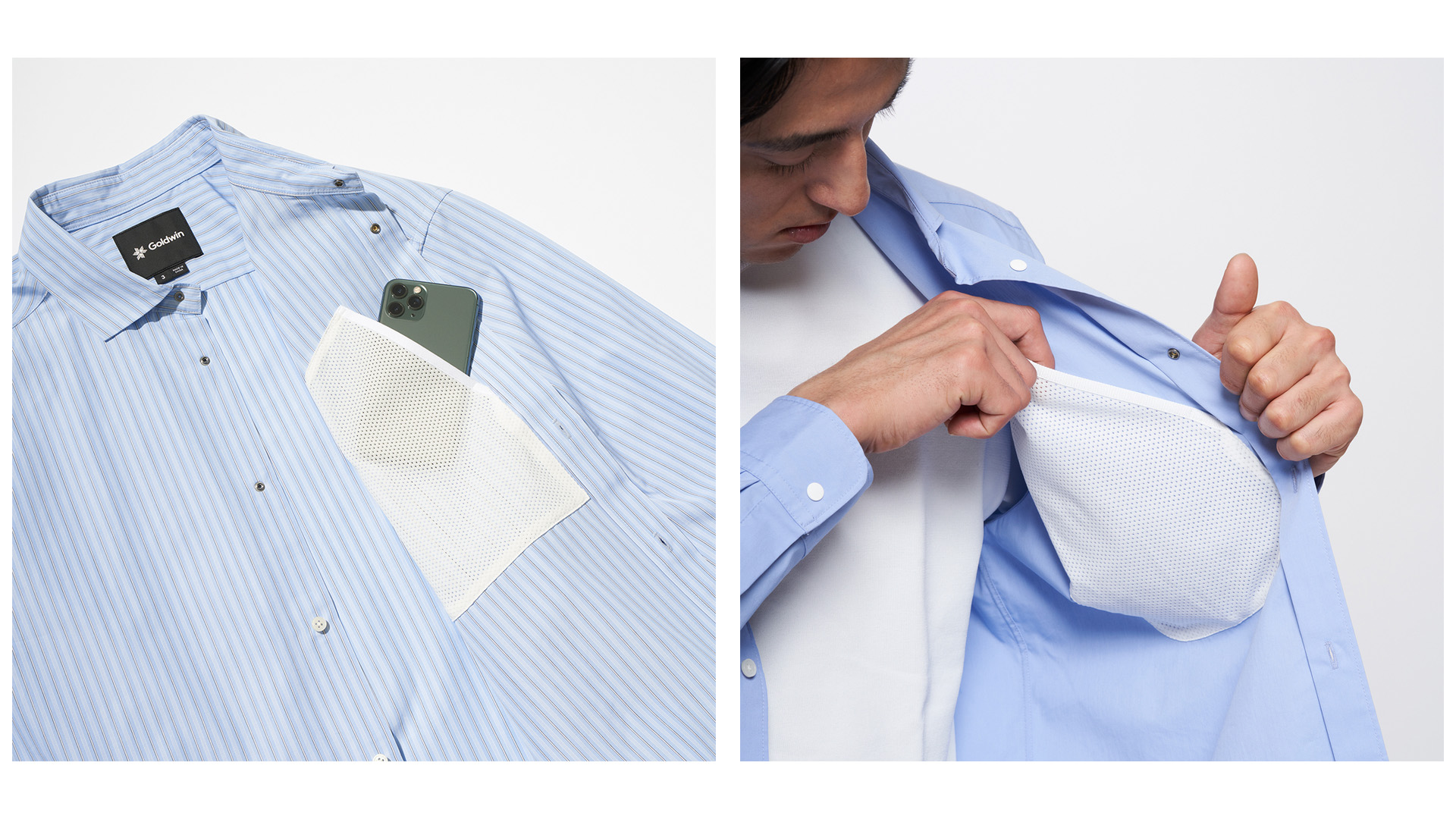 The mesh pocket inside the left chest is designed for storing a passport, but can also be used for your mobile or other items.
Three snap buttons on upper front placket for easy opening/closure – and easy access to the mesh pocket.
The left chest pocket has a clever tape loop inside, to secure a pen or sunglasses and prevent them from falling out.
Regular fit
Our versatile, regular-fitting shirts tailored from luxurious Thomas Mason® cotton broadcloth are ideal for business to relaxed casual use. The balanced length and rounded tail design work both tucked in or out.
GL53512 Stripes Comfortable Shirt
Relaxed fit
GL53147 Mobility Comfortable Shirt
This slightly relaxed silhouette has an elegant feel that works well with shorts too.
Our relaxed fit is created with meticulous attention to detail and millimeter-precision. See for example, the perfectly balanced shoulder and body width, the cut of the sleeves or the curve of the hem.
It features in a range of our styles, for you to combine with various looks and wear according to the occasion or your personal taste.