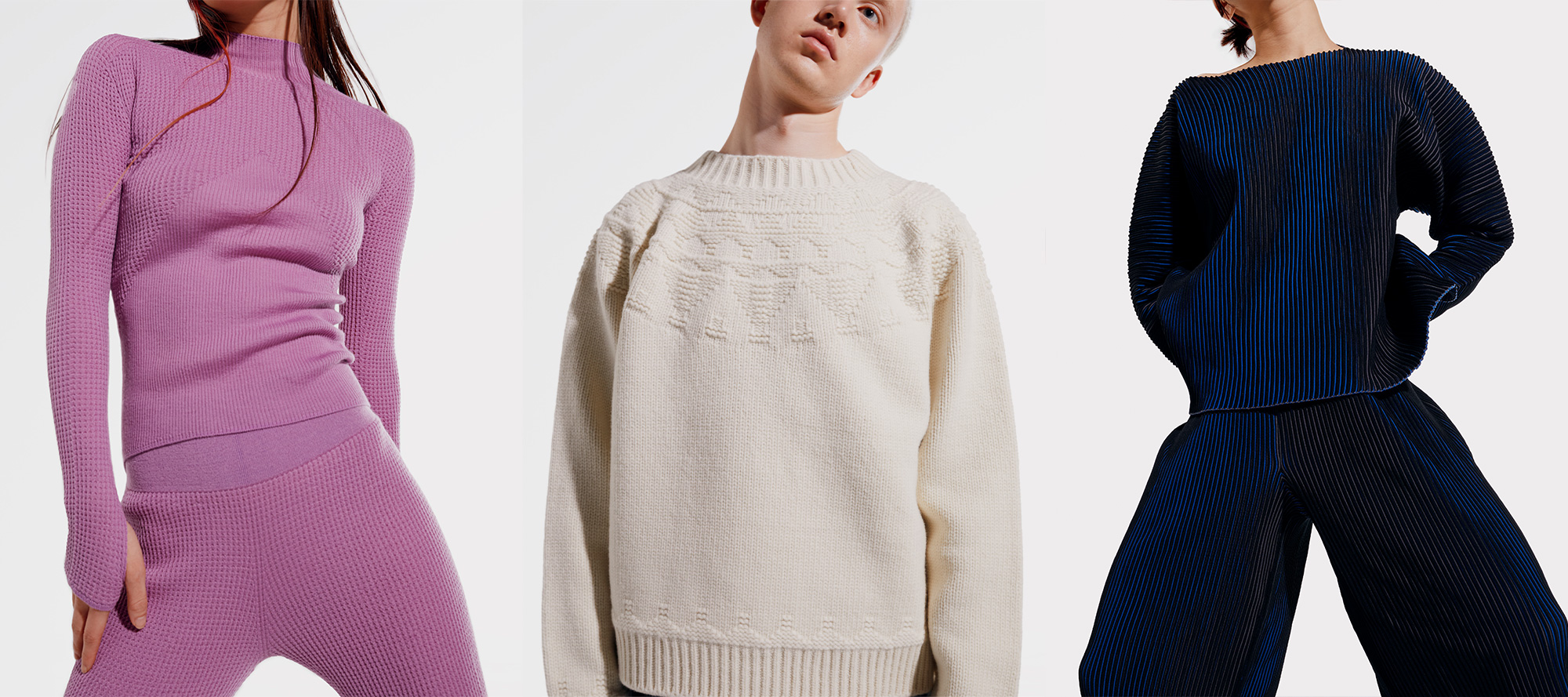 Behinds the scenes of Goldwin 0 knit collection through the lens of the design director, Julia Rodowicz
Goldwin 0 is an experience that works within undefinable parameters, an ever-evolving project that sits at the intersect of design, innovation and art – whilst at the same time, striking a harmonious balance with nature. The first collection marks a step towards a congenial and cohesive relationship between the wearer and their natural surroundings. 
The design director, Julia Rodowicz taps into Goldwin's past, originally founded as a knitting factory by bringing functional material with iconic design. We asked Julia Rodowicz about the inspiration and concept behind the knit collection.
01. Ski Sweater
"It's important to acknowledge where we come from and show respect for traditional craft while striving to improve our garments through technical innovation. Inspired by the Goldwin's 1960 ski sweater, we have developed a new version using zero-waste and seamless Whole-Garment technology. The orange-red color not only takes from Goldwin's archives but symbolizes the clothes worn by alpinists to ensure personal safety in the snowy mountains." –Julia Rodowicz
The Ski Sweater was developed from Goldwin's ski sweaters from 1960s, a modern sweater using the latest technology. Knitted with 100% New Zealand wool providing natural functionality to maintain the body comfortable. The traditional knit patterns are created not by color, but by the structure of the knit.
02. Engineered Knit
"We are tapping into Goldwin's heritage by bringing wool – a fiber that naturally regulates moisture, temperature and odor – back on the ski slopes. By using a cruelty-free, 100% wool yarn, we are aiming to recycle garments at the very point their cycle comes to an end. We developed clothes that function as essential base layer for mountain sports and utilize sophisticated, contemporary silhouette suitable for city living. The styles are highlighted by completely seamless and outstanding 3-dimensional shaping and engineered details." –Julia Rodowicz
This Engineered Knit is inspired by Goldwin's ski baselayer from 1960s, a modern high-gauge knit using the latest wholegarment technology. Different knitted structures are used in the right places to provide comfortable heat retention, mobility, and breathability.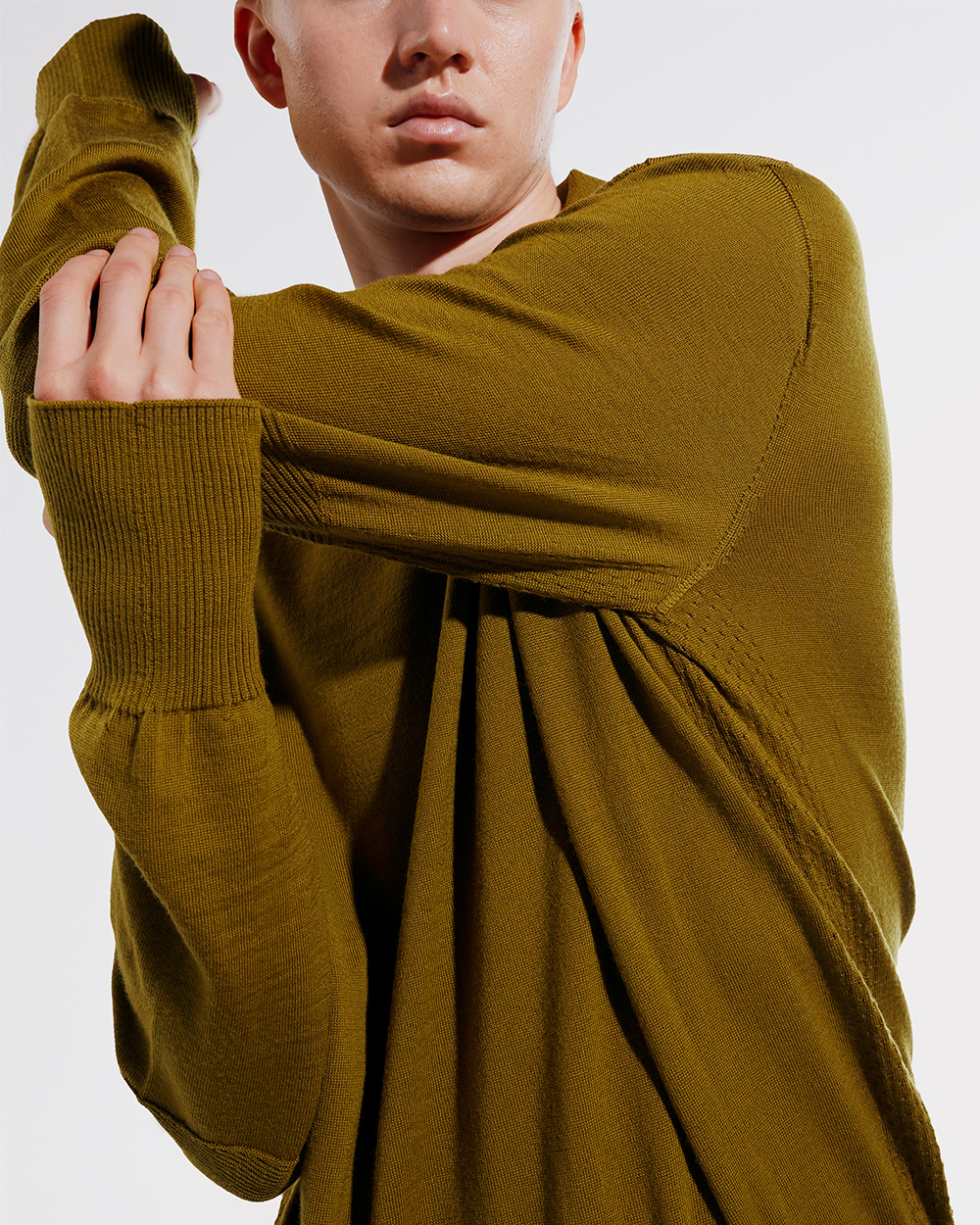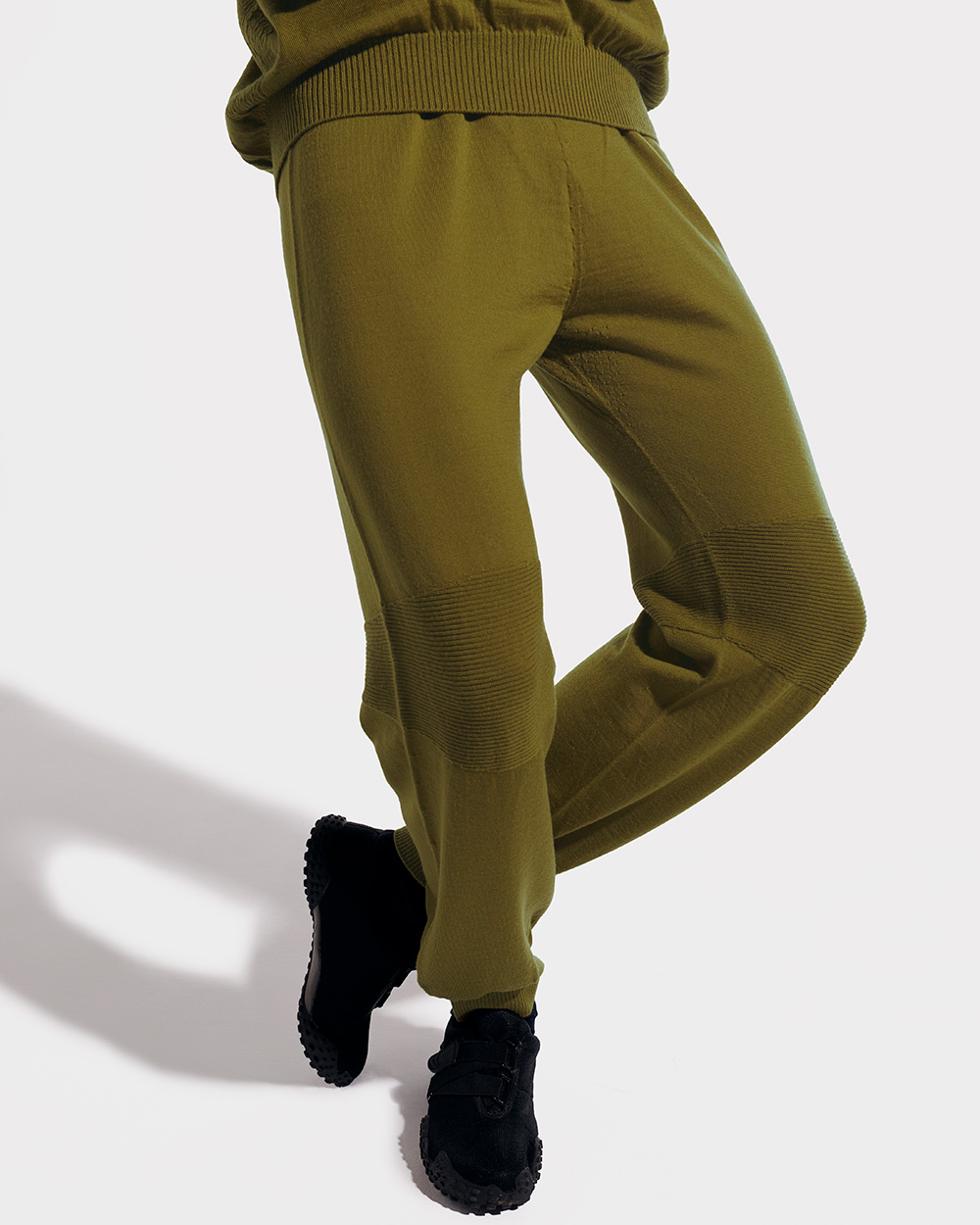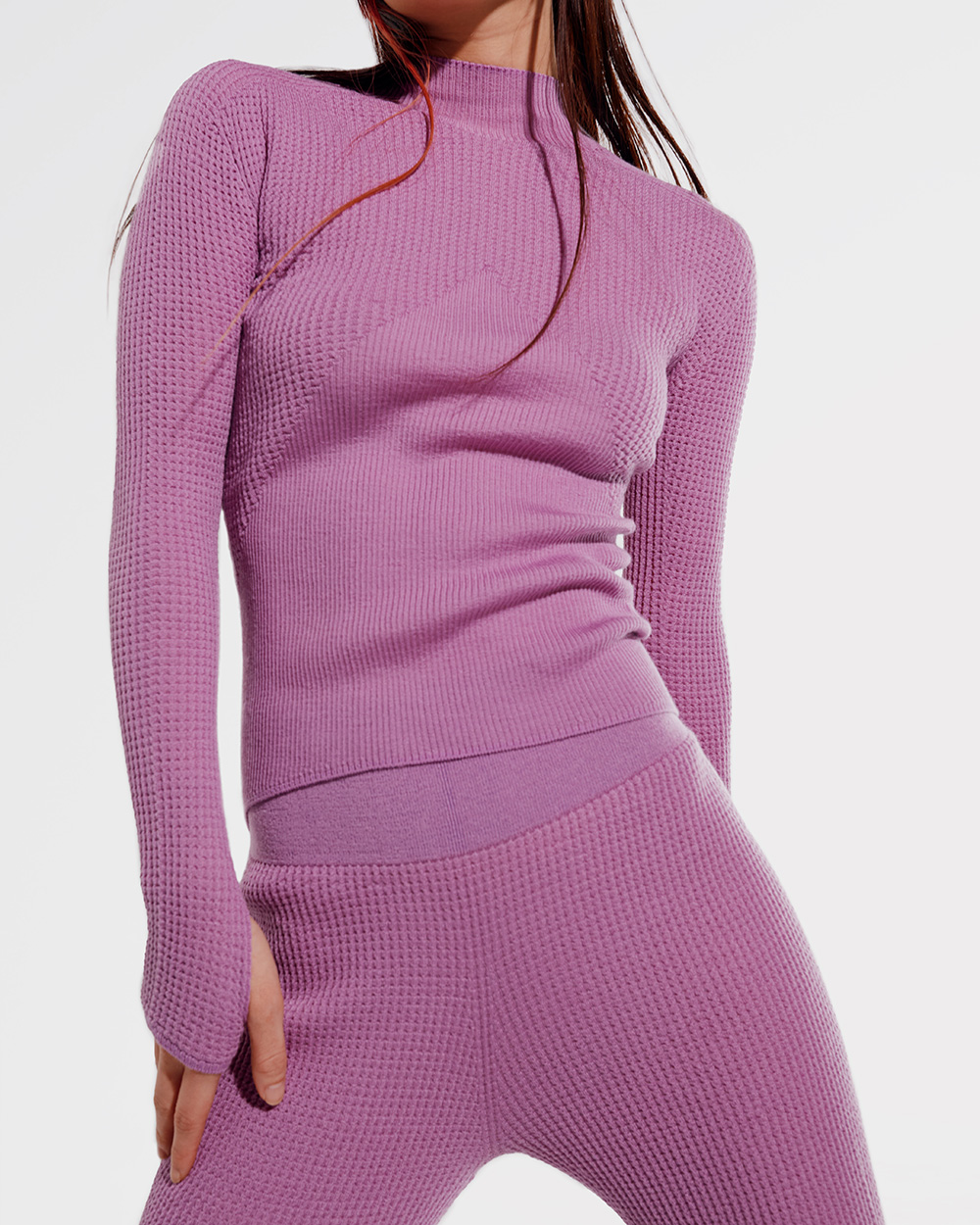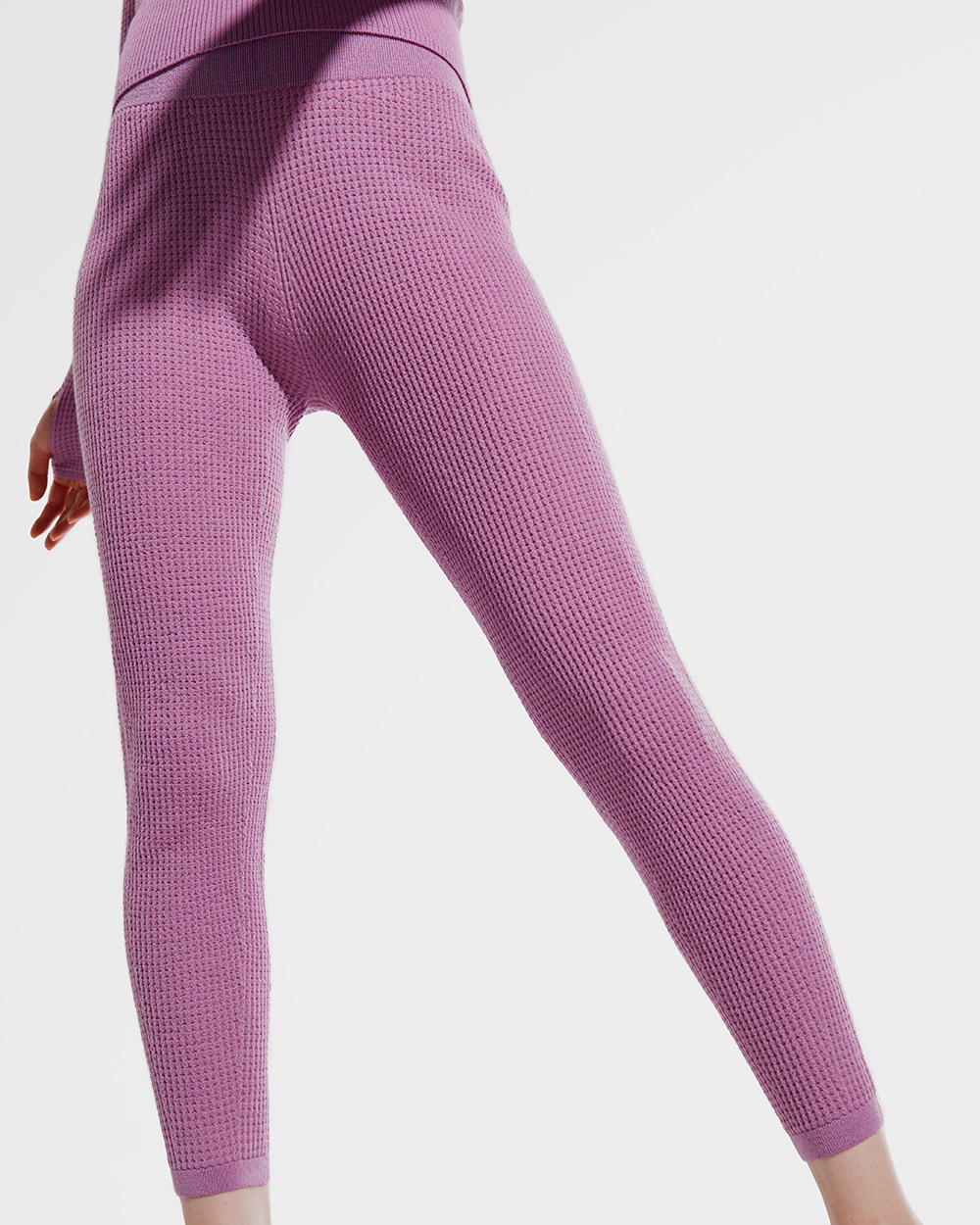 Men's Engineered Layer Knit Top

Men's Engineered Layer Knit Trousers

Women's Engineered Layer Knit Top

Women's Engineered Layer Knit Trousers
03. Optical Knit
"Whole-Garment is a cutting-edge technology developed by Shima-Seiki Japan. Inspired by traditional knitted glove making, the Japanese manufacturer developed knitting machines that facilitate the creation of completely seamless garments. This translates into greater comfort for the wearer in addition to the garment fitting perfectly and having a beautiful volume. Whole-Garment, requiring absolutely no cutting and assembling (as the garment is knitted whole), produces zero waste in its utilization. OPTICAL KNIT, which is made from 100% PET bottles, is most notable due to its breathable engineered details and its own signature color changing optical effect." –Julia Rodowicz
The Optical Knit top makes the most of Japan's innovative wholegarment manufacturing technology. By alternately arranging threads of multiple colors, this item has a unique visual effect that changes the impression of color depending on the angle and body movement. Its beautiful pattern is designed repeatedly through its body and sleeves.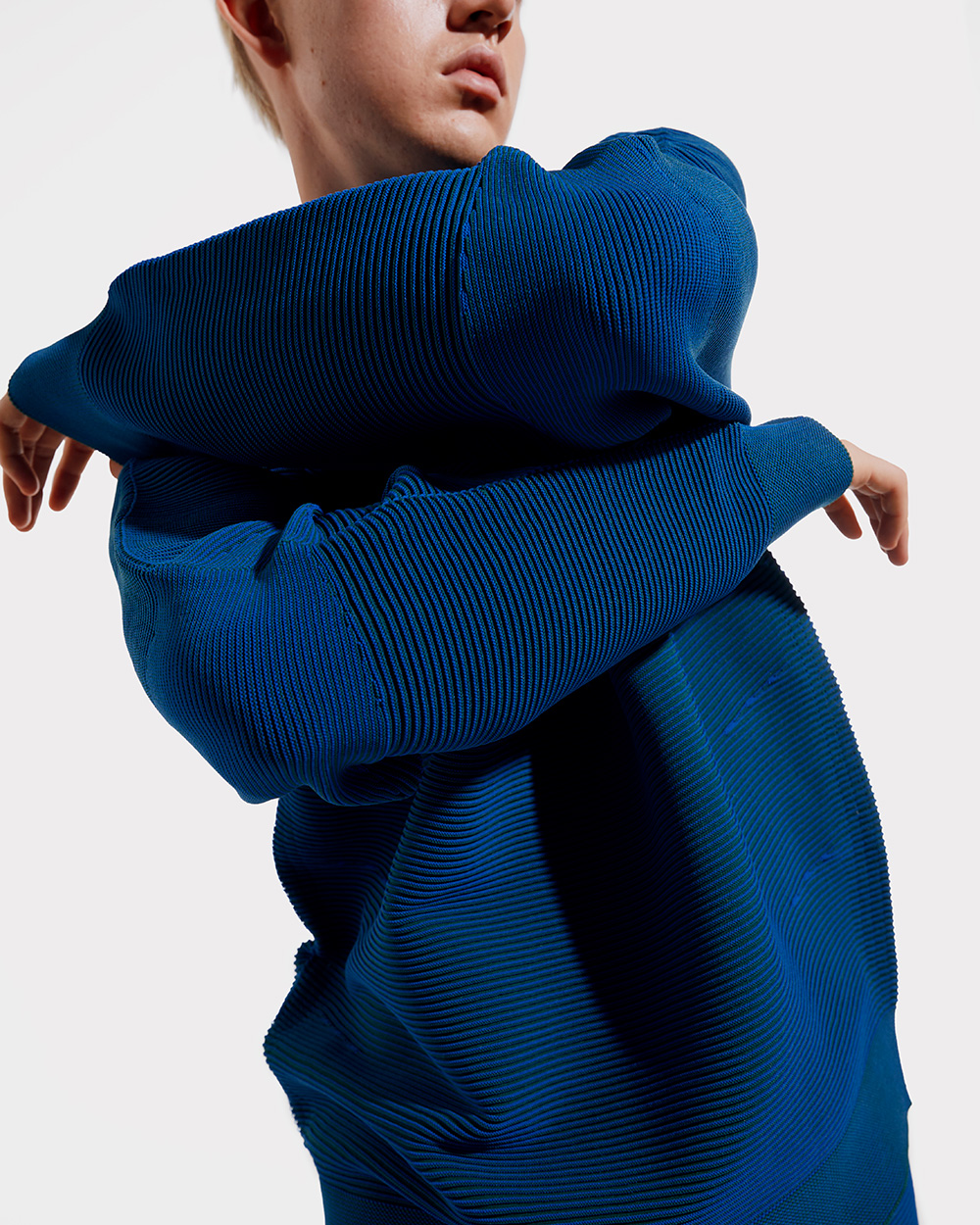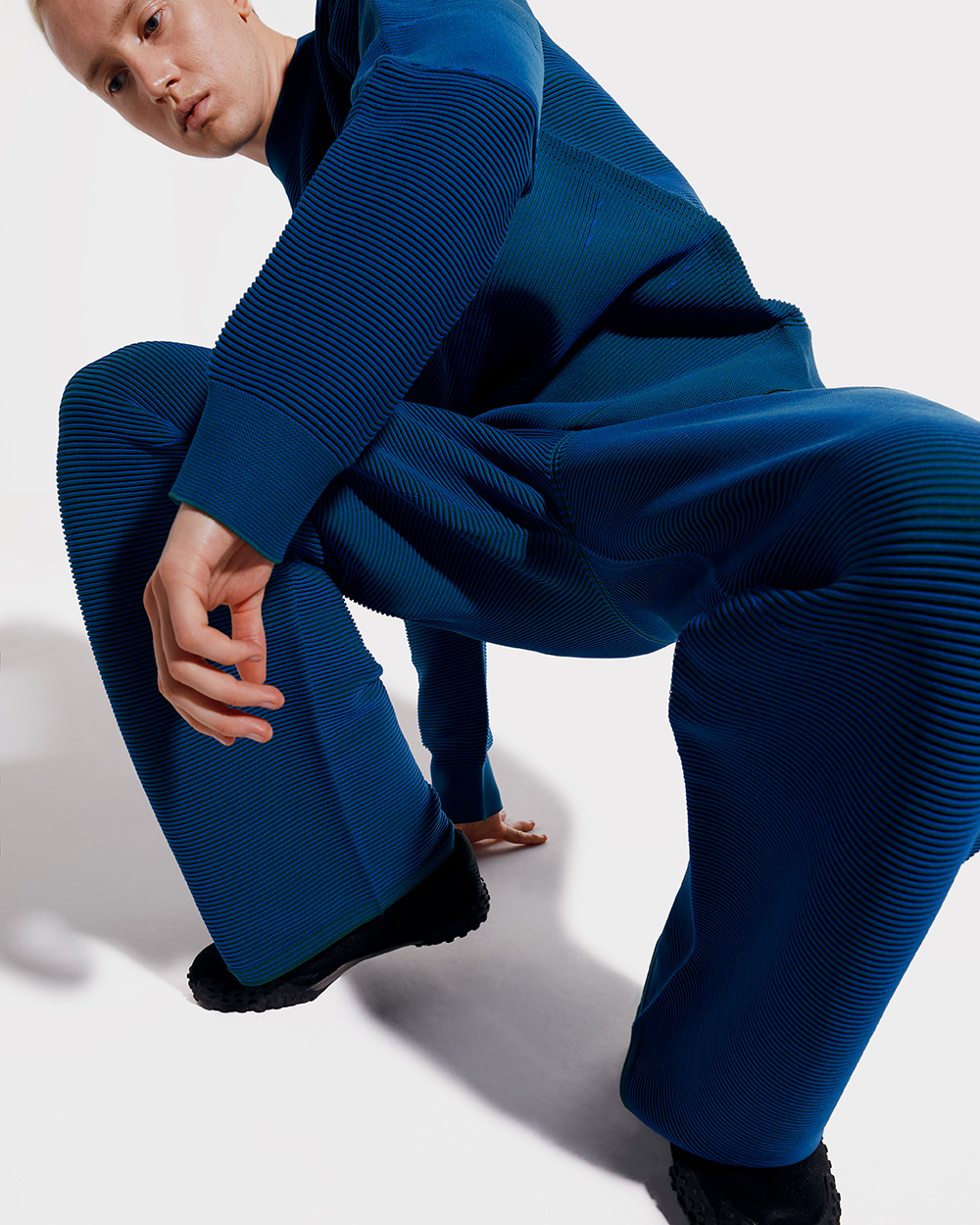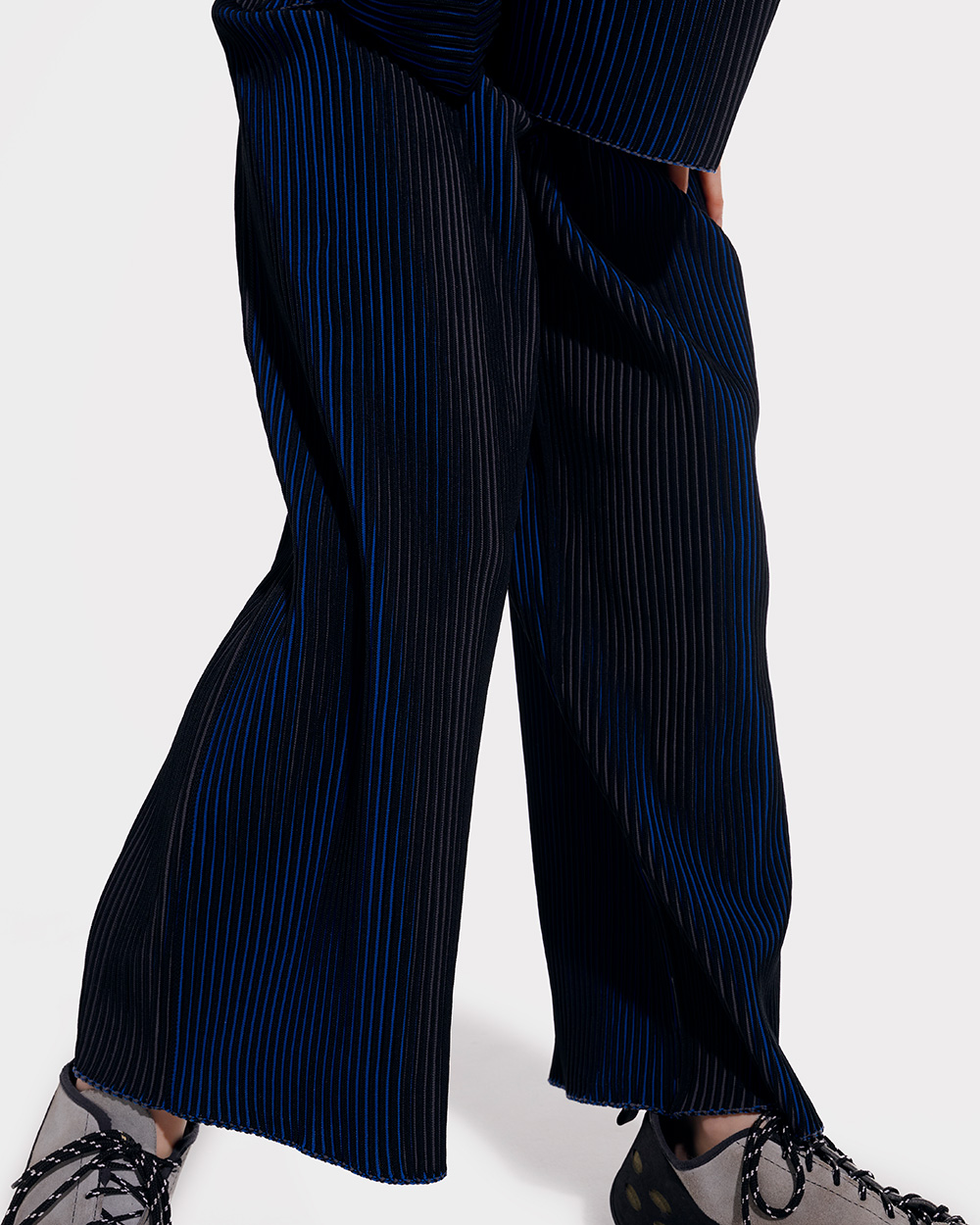 Men's Optical Knit Top

Men's Optical Knit Trousers

Women's Optical Knit Top

Women's Optical Knit Trousers
About Julia Rodowicz

The design director of Goldwin0
Born in Poland, studied design at Studio Berçot in Paris. She later worked as a knitwear designer for Balenciaga, before moving on to become a consultant for luxury brands including Lanvin, Lemaire and Calvin Klein. Working closely with manufacturers in Europe, Japan and China with great knowledge of yarn & garment and knitting machines & techniques.
About Goldwin 0

Goldwin 0 is a new project consists of functional clothing for men and women that exists beyond categories, labels, and borders. This is not a capsule or collaboration, rather a continuous search for the highest quality and timeless beauty rooted in nature, science, and technology. The collection was revealed at Rakuten Fashion Week TOKYO 2022 A/W on March 2022 with a film, Enquiry#1 "Finding Form", then released lookbook with Enquiry#2 "Interrelations" in July 2022. The collection launches on October 28th alongside with a movie Enquiry#3 "Melodic Harmony".
Please check Enquiries #1, #2, and #3, which express the very nature of Goldwin 0 itself.