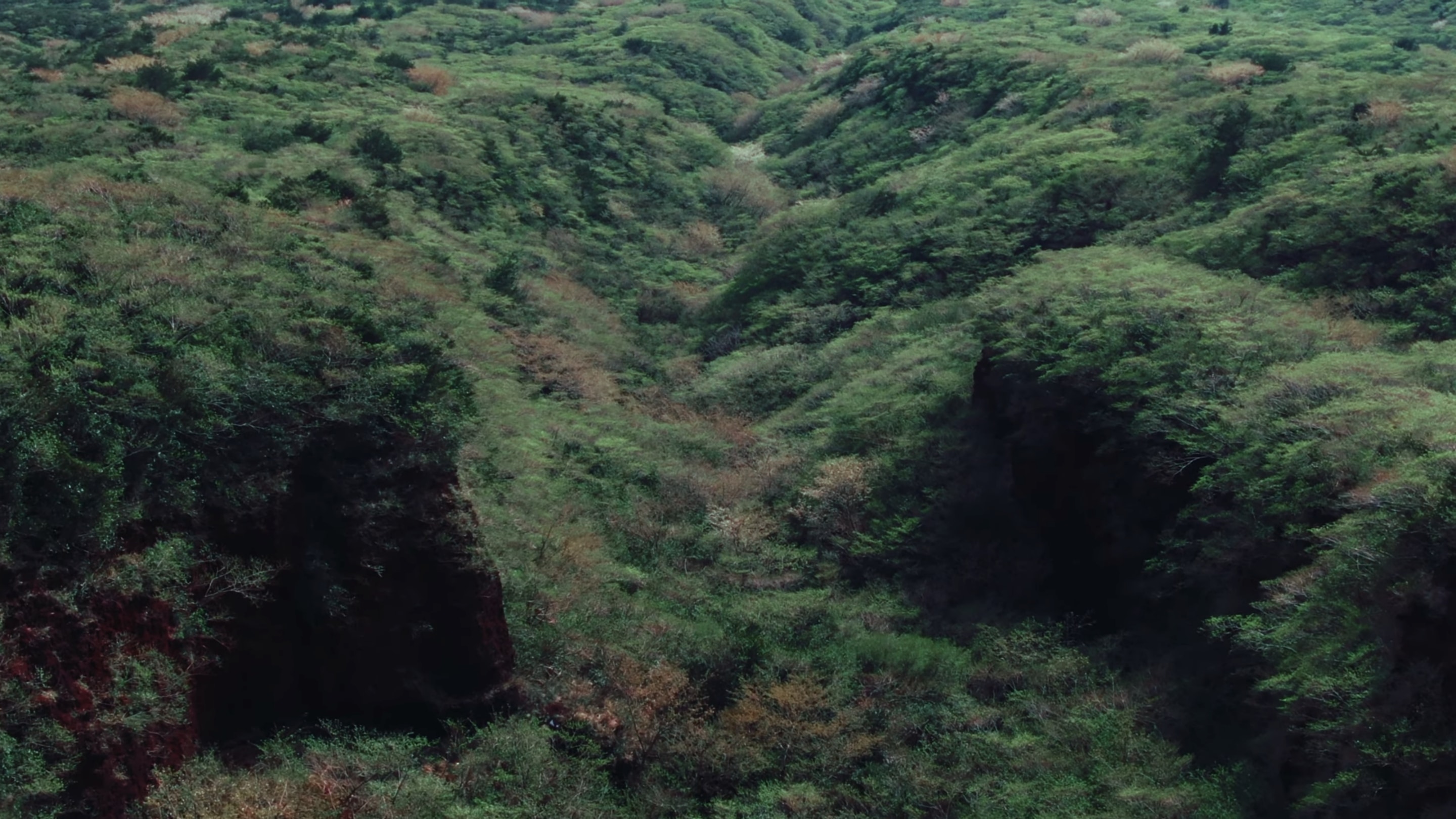 SS22 All-Climate Shell Collection
featuring GORE-TEX & PERTEX® SHIELD AIR
When confronted by extreme wilderness, we absorb everything that we see and hear – the sights and sounds of the natural world around us. We expose ourselves to the elements and unpredictable weathers. We pursue truth and beauty with all our senses and entrust our spirits to the earth and trees. Goldwin is enhancing the connection between people and nature using technical and functional materials, such as waterproof and breathable GORE-TEX with its excellent durability, and lightweight PERTEX® SHIELD AIR to provide breathable protection against the wind and rain. As such, we are actively utilizing these fabrics to redesign the concept of functional outerwear to further the purity of outdoor life.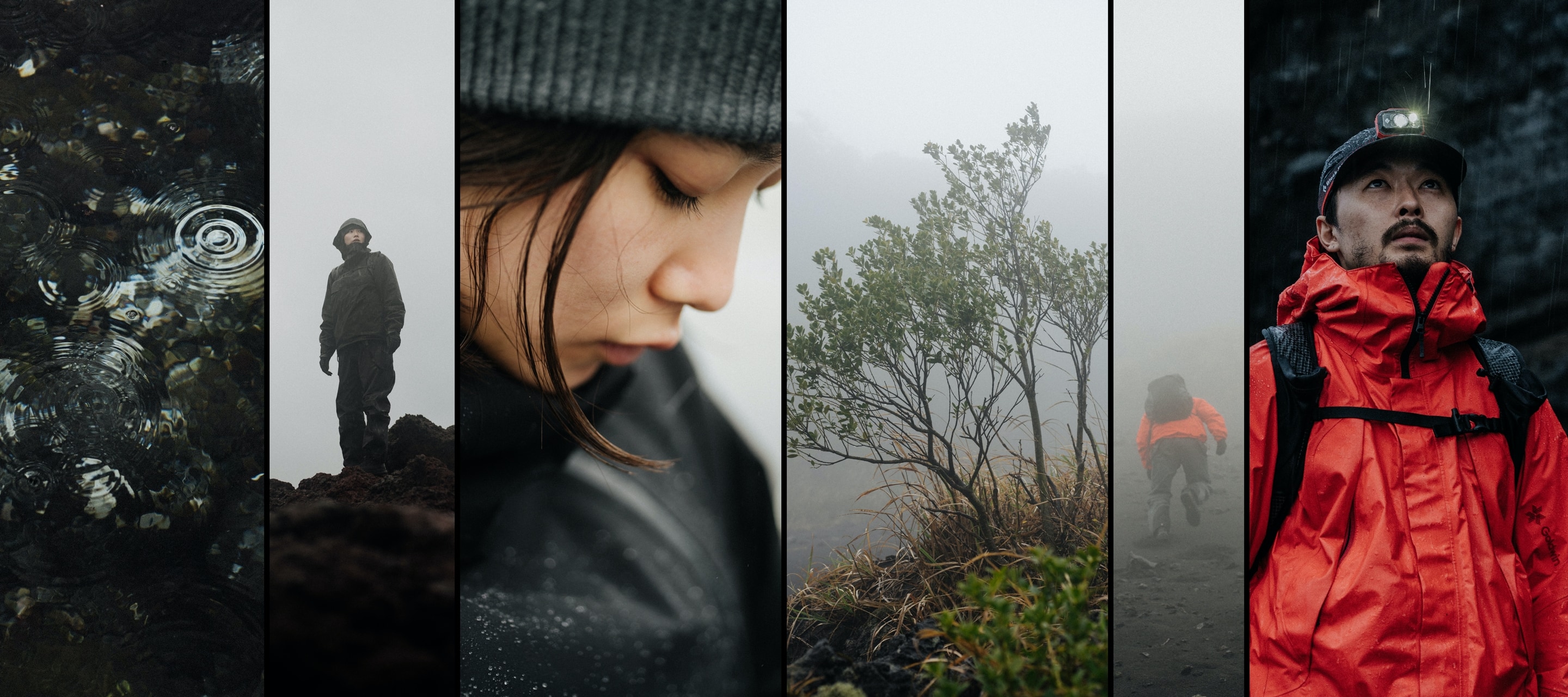 GORE-TEX for protection in all weathers
In the mountains at 3,000 metres, there are huge temperature differences, regardless of the season. It's likely to rain, fog can bring in low visibility, and the wind can be strong enough to stop you in your tracks. GORE-TEX fabrics offer consistent and reliable protection in such extreme and unpredictable environments. These materials deliver excellent waterproofing and breathability, maximum heat loss prevention and superior durability. Our Fly Air Jacket and Fly Air Pullover are made of three-layer laminated GORE-TEX. Both items are tailored from a 30-denier lightweight, performance fabric for supple comfort, with a design that enables effortless movement around the arms and shoulders. In addition, the three-dimensional shape provides ample room for the body and sleeves. In addition, both styles feature a unique zipper that facilitates direct access to the inside, a high neck guard for improved protection in the cold, a helmet-compatible hood, and a removable hem that prevents the jacket slipping up when in action. All functional details support the overall stability and adaptability for outdoor use.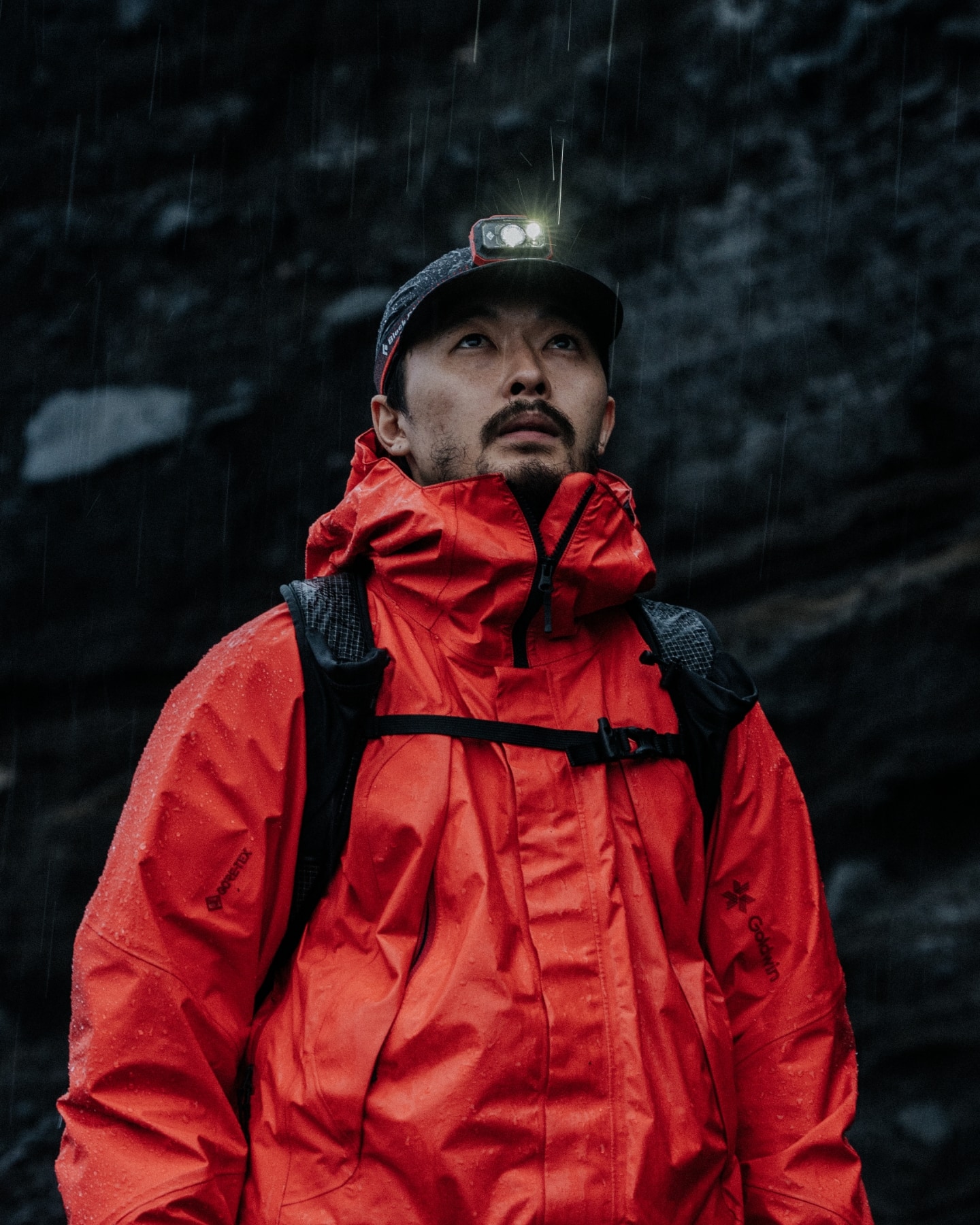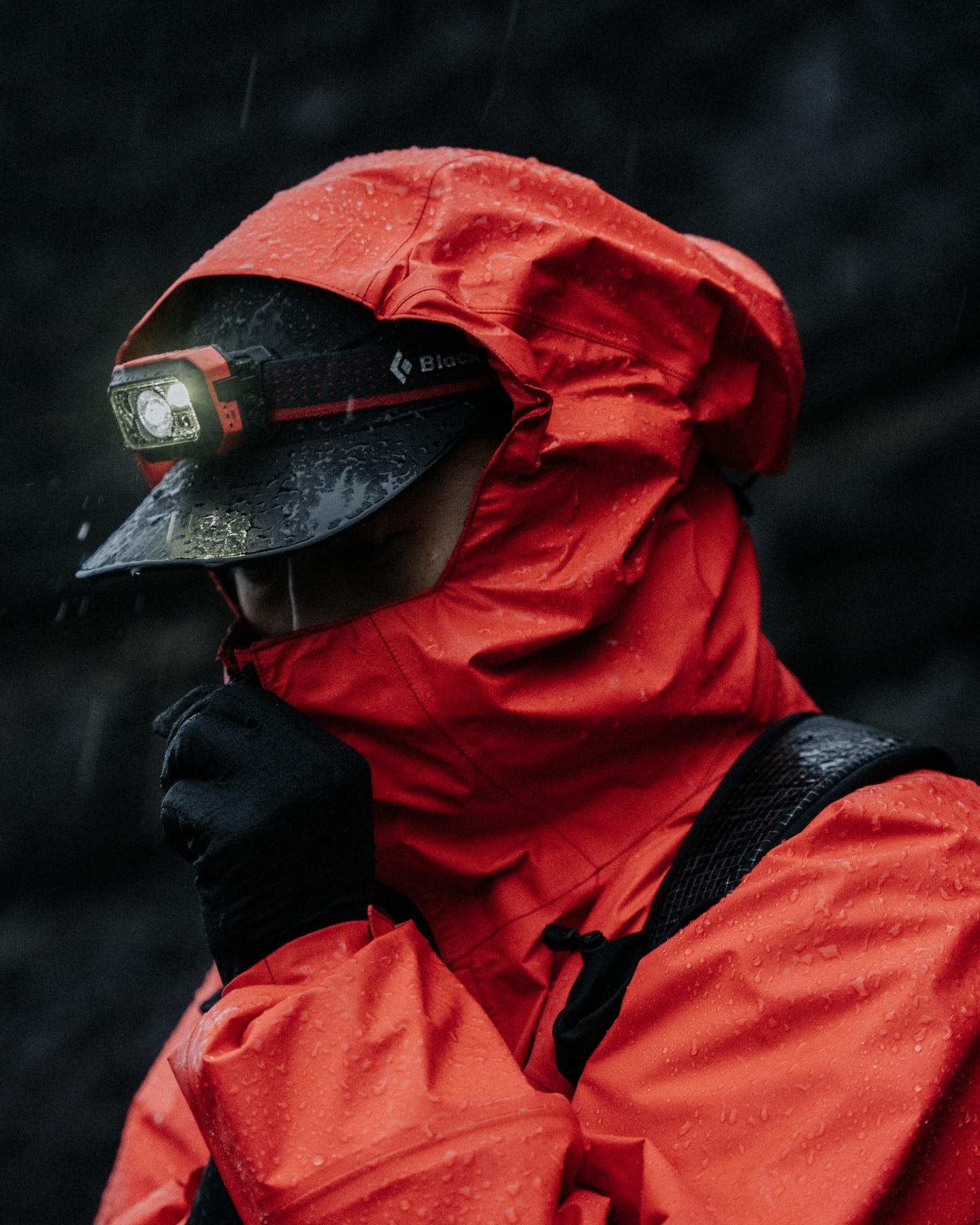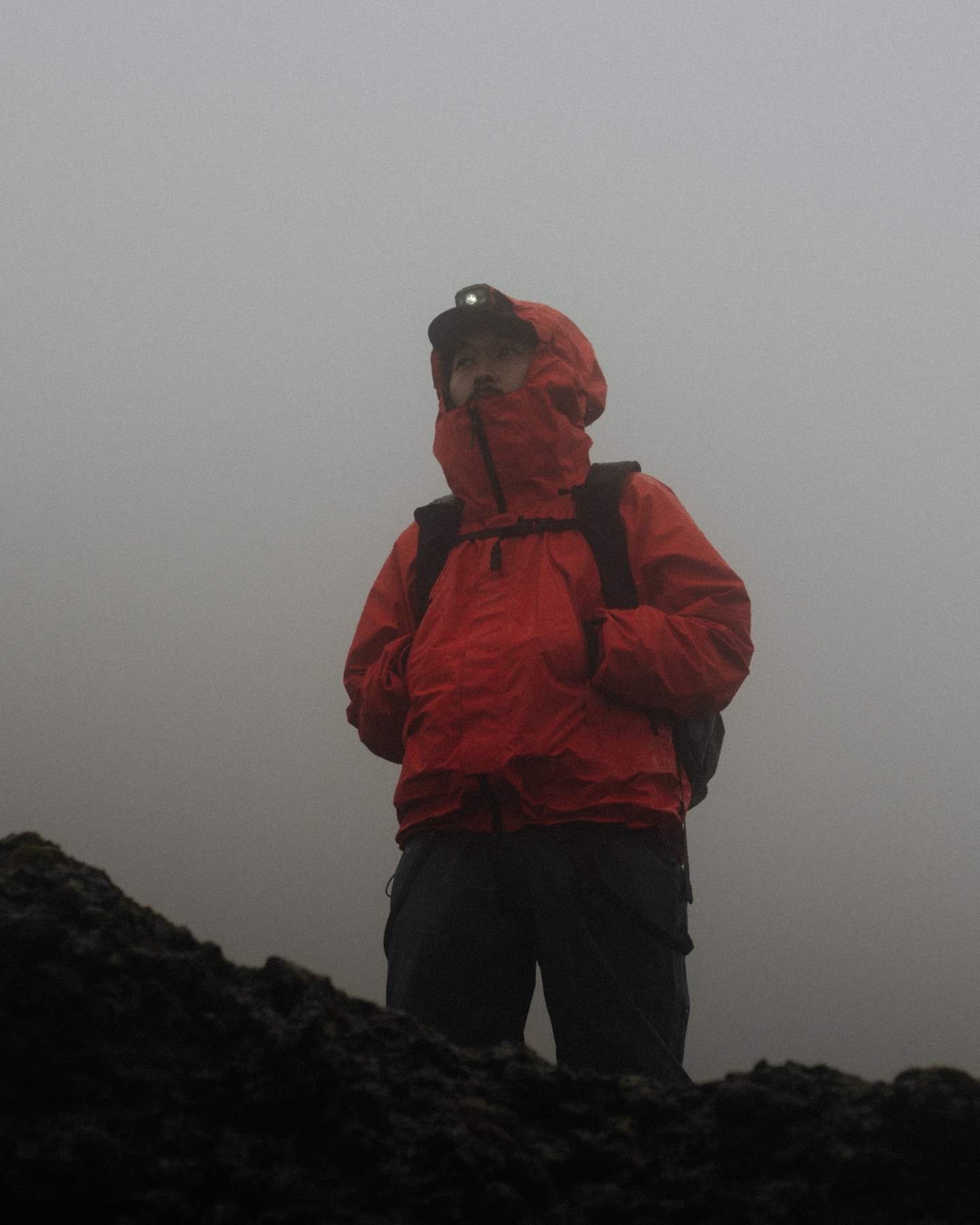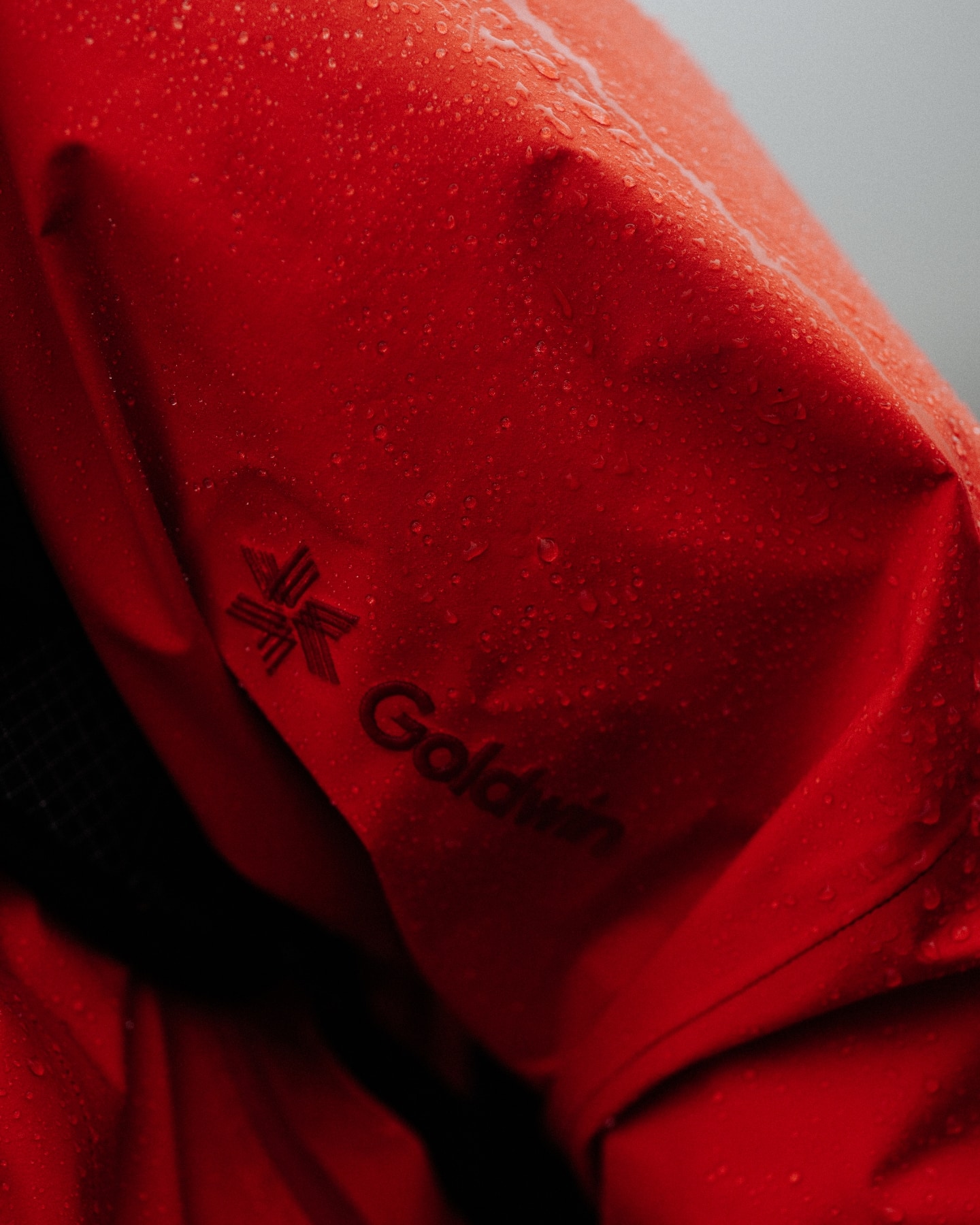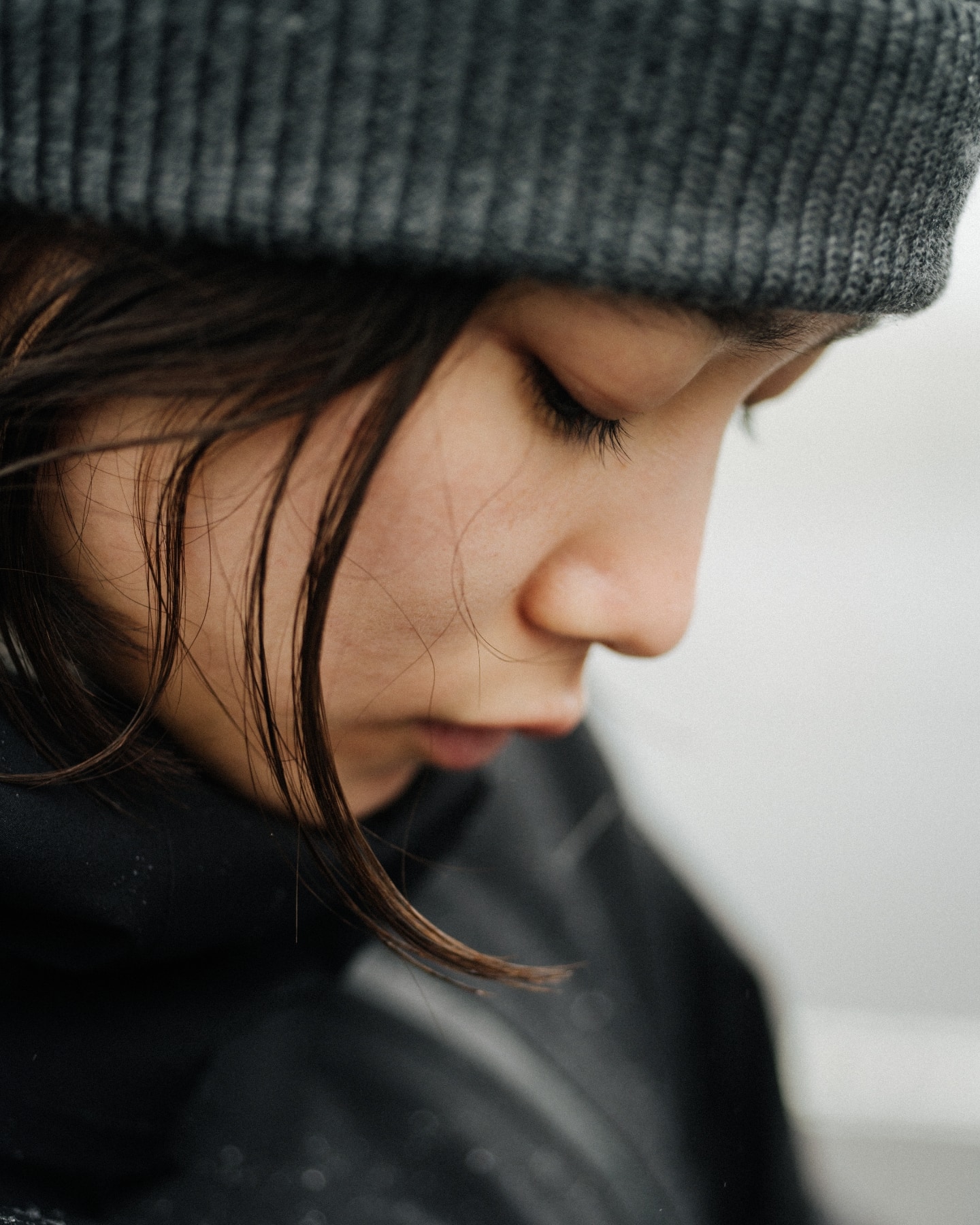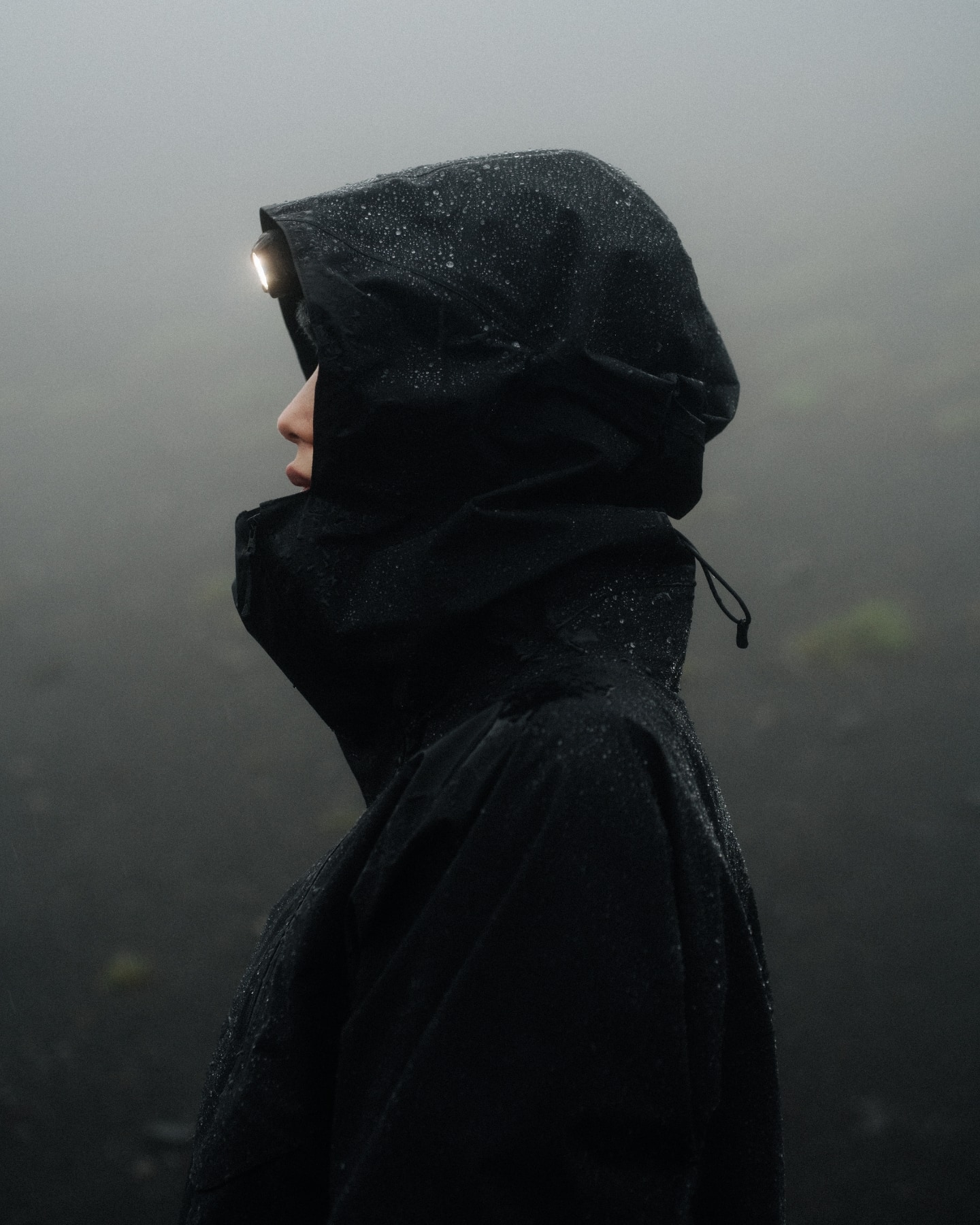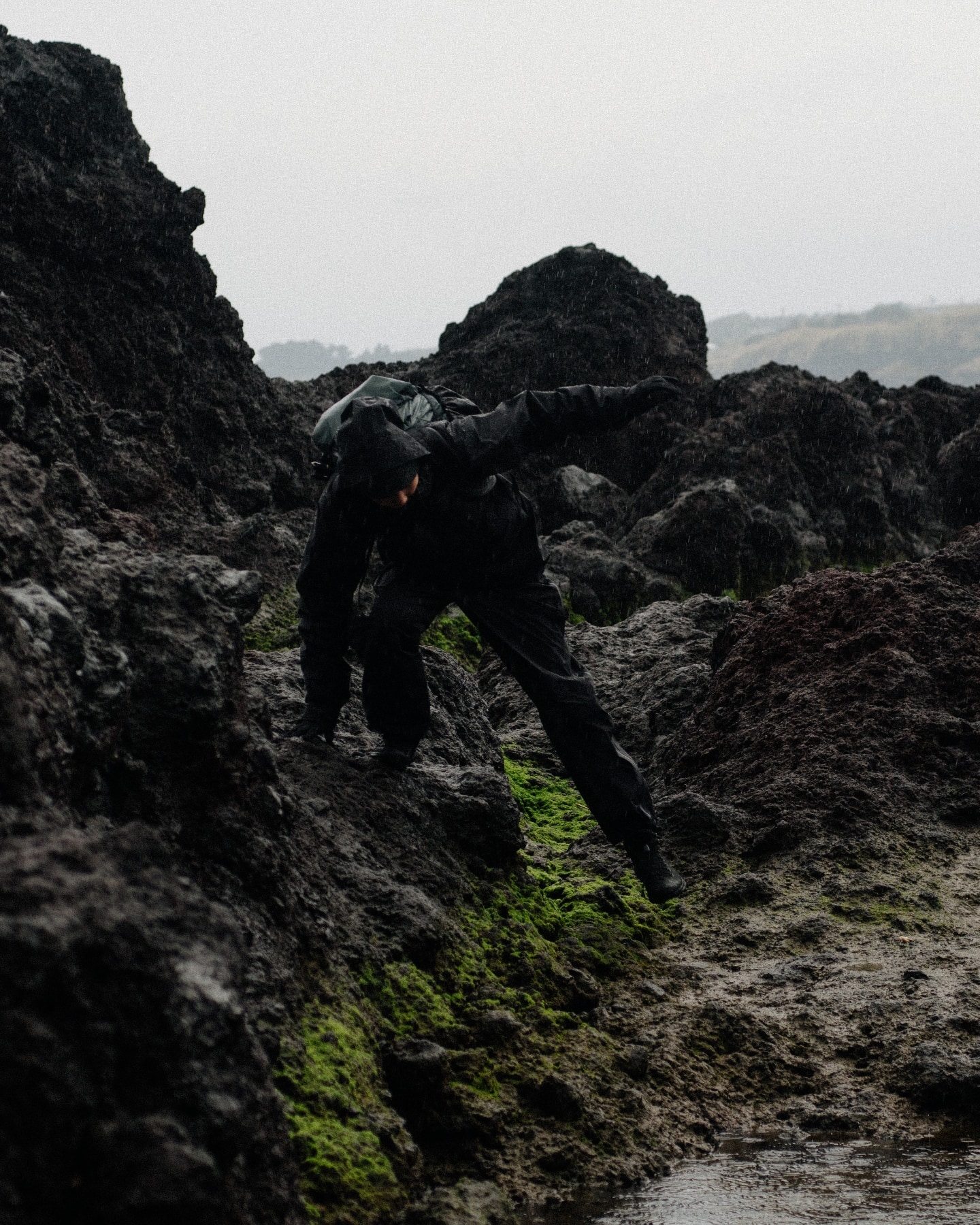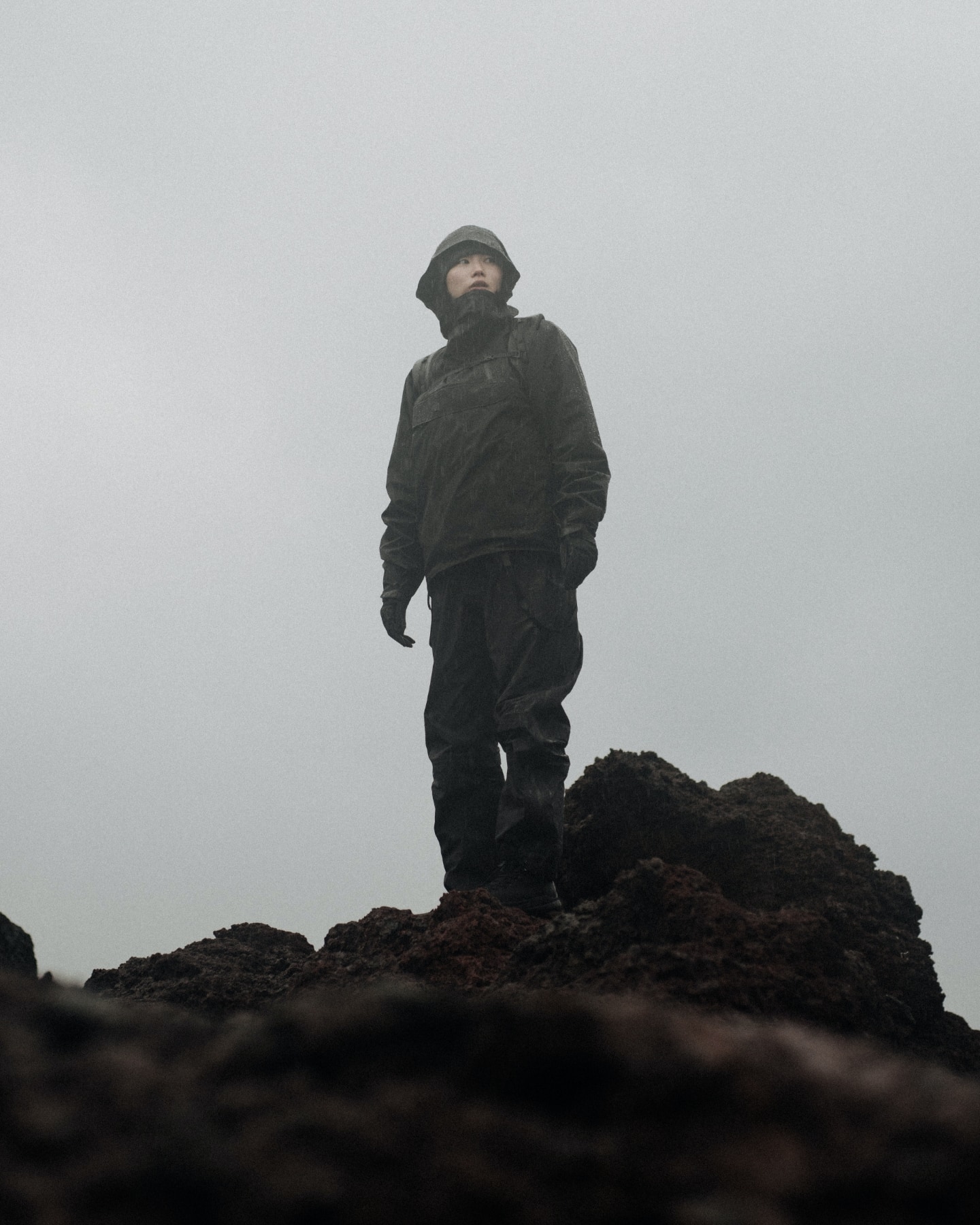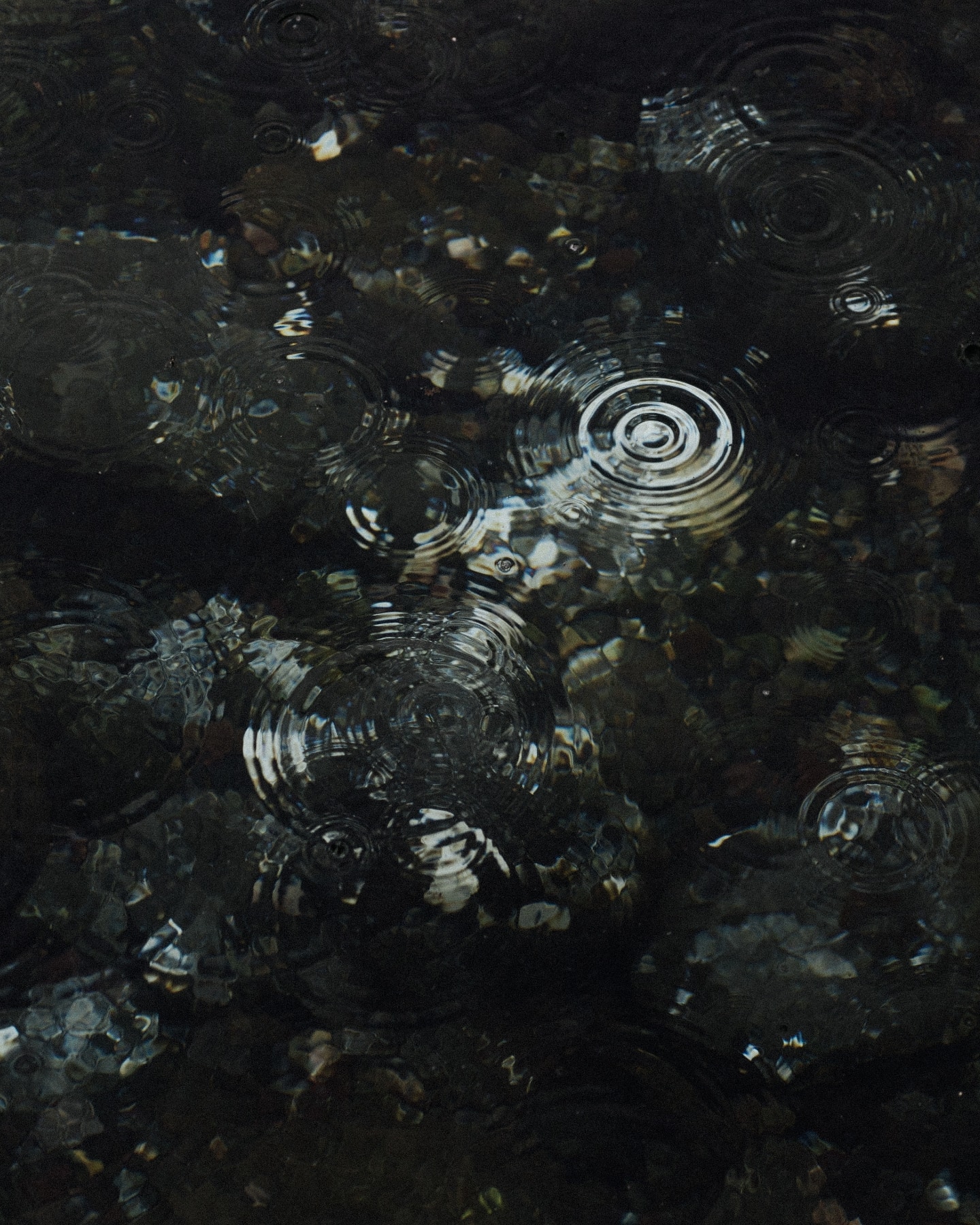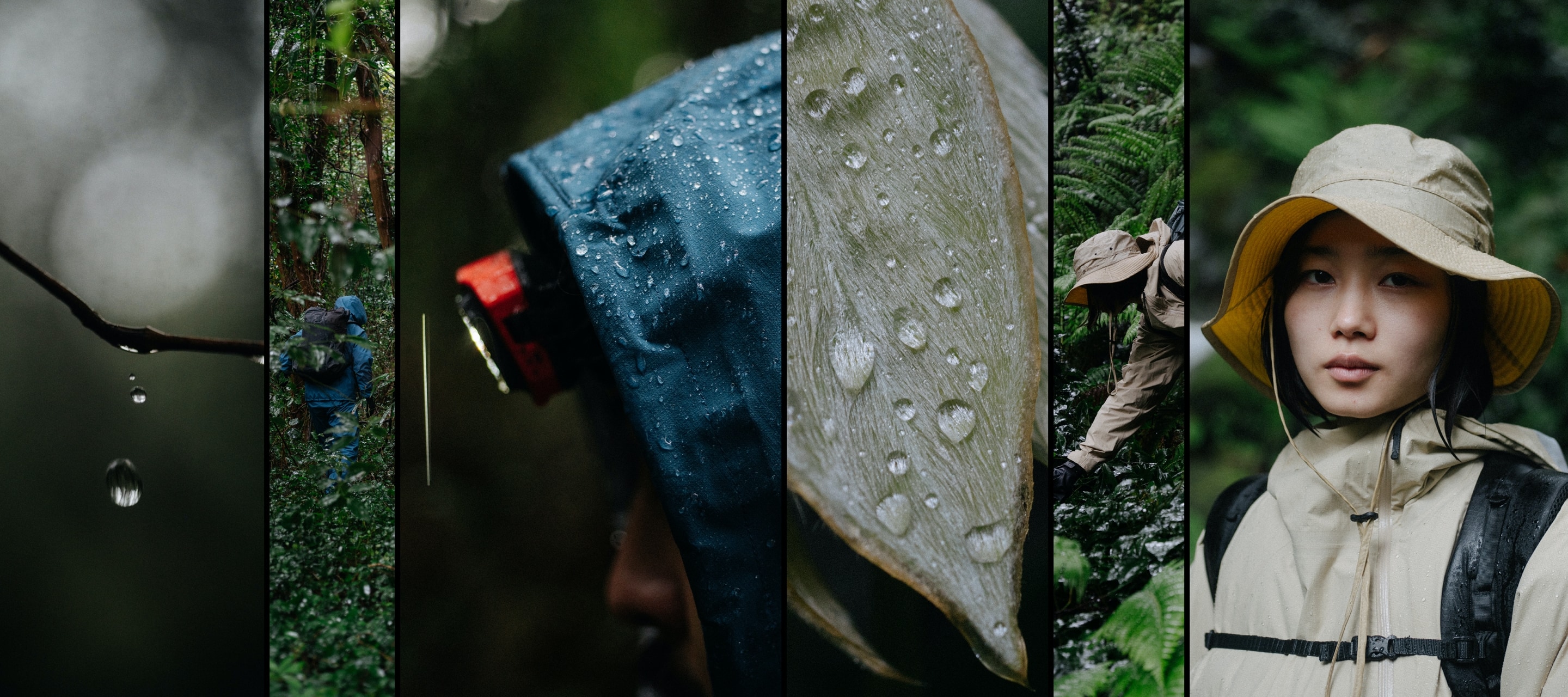 PERTEX® SHIELD AIR for extremely breathable, waterproof protection without excess humidity
From early spring to summer, especially in hot and humid forest areas, humidity and overheating can sometimes be a hindrance to fieldwork. However, PERTEX® SHIELD AIR, with its excellent breathability and waterproofing, offers protection against rain and wind with additional venting to enable intense activity with a jacket on. The PERTEX SHIELDAIR Pullover is comfortable to wear because of its extreme breathability. And the ventilation performance can be further enhanced by fully opening the zipper extending from the sleeves to the hem. Our Fast Shell Light Jacket is made of 12-denier thin fabric and weighs only 170 grams (size L). For additional weather protection it benefits from full-seam processing and waterproof fasteners. The minimalist design focuses only on the essentials. Take for example, the front fastener and hood stopper. Combined with the excellent breathability of PERTEX® SHIELD AIR, this jacket offers functional practicality like never before.